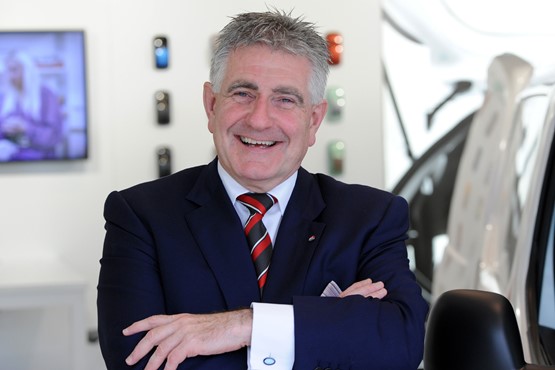 The past couple of years have been tougher for Eden Motor Group than its chief executive, Graeme Potts, would have liked.
A combination of the new car market downturn, a takeover of Eden's main brand partner, Vauxhall, and acquired dealerships still needing to improve has led to the end of a five-year run of returns exceeding 2%.
But group profitability is still consistently above the industry's 1% average – keeping Eden in the AM100's top quartile for return on sales. And AM's discussions with industry executives in recent years show there is much respect for Potts and how Eden does business.
So how does Eden do business? In a straightforward, consistent and very focused fashion, it seems. It seeks to look after customers for the long term, be very competitively priced and earn profit "little and often".
First impressions count at Eden. Potts wants his dealerships to be hives of activity, with an atmosphere of business being done. It was noticeable when AM arrived to see him at Vauxhall Reading on a Monday morning in July. By 11am, there were at least three customers being helped by sales staff, two more with service reception and a couple more relaxing in the customer lounge.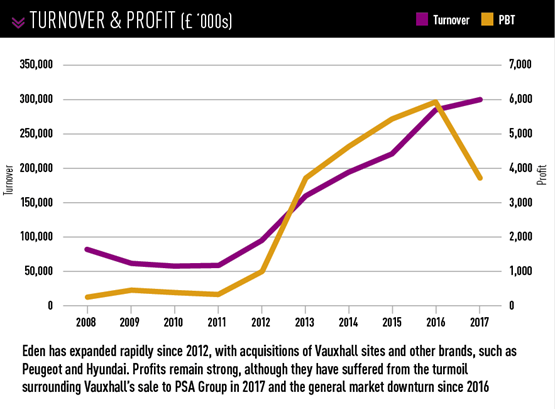 Potts said busy dealerships pose potential frustrations to customers, but dealer groups can always mitigate these. Eden's larger sites have car park hosts to greet customers and ensure they can find a space; sites receiving more than 1,000 calls weekly have two people on reception, so if one has taken a call the other can welcome arrivals. And everyone from the car park host to the general manager has branded work wear, because Potts believes there is nothing worse than for customers to enter a retail environment and find no one to talk to: "If the customer is looking for help, they can see an Eden team person, whether it be someone from an accounting and support function or a sales executive. They may not know the answer to a customer's question, but they know the person who does.
"The point is, there are more people visible to help customers than in most businesses."
Toughened trading conditions have not changed that attitude. Potts is the sole shareholder in Eden, having bought out founding partner Vauxhall Motors Holdings at the end of 2017, and he is happy for Eden to carry extra cost if it's outweighed by the benefit to customers.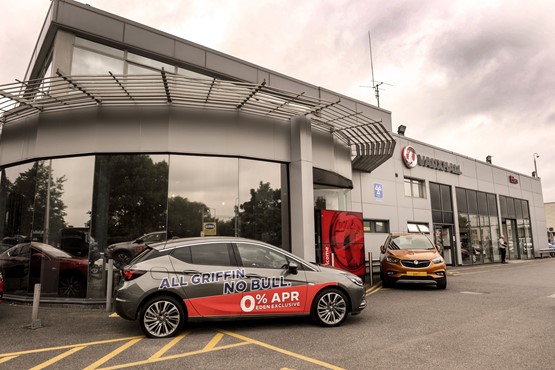 Take those two receptionists, for example. He said the cost of that is probably an additional £15,000-18,000 a year. "If I was being really, really hard-nosed, I could make people wait another four or five seconds before the phone gets answered and save that money. But I'd make the job very stressful for the individual, and it wouldn't provide the quality of service we want to give. And that's the Eden difference. Our stance is that we want people to work hard, but not be back-broken. The more
important demand is about the way we do things. It's about being happy to speak to customers, being communicative, friendly, team-orientated," he said.
Potts bases himself at Eden Vauxhall Reading, together with his group financial controller. Finance director Nicola Hadley described by Potts as a "brilliant, incredibly professional" colleague who ensures Eden has the resources to "always say yes" when investment is required. He also has an office at Reading, as well as at several other locations. Potts said that is the extent of 'centralisation' at Eden – the heads of HR, systems development, logistics, training and development are all based around the other sites.
"I want everybody at Eden, including our heads of support functions, to realise that the primary job is to support our people who are dealing with customers to sell cars, parts and hours. As long as I'm in the chair, we will not have a separate
headquarters. That's just not my way."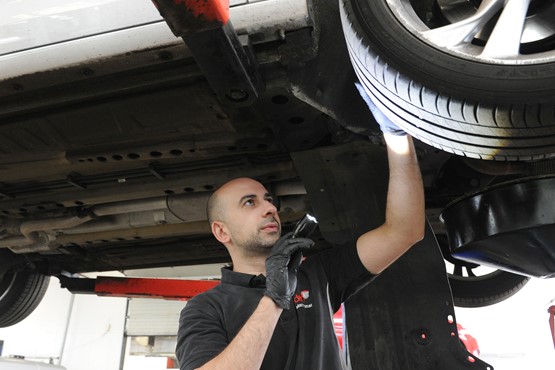 Potts said it has not become an issue even as Eden has grown into a group with dealerships from Devon to Warwickshire. Success depends on the use of technology, keenness to invest in the tools needed to succeed, and the senior team's willingness to travel, he said.
Potts talks about 'Eden people' as those who accept that the business is about interfacing with other people, and enjoy doing so. Recruitment and selection starts with trying to discern from behaviours, attitudes and aptitudes, whether candidates enjoy engaging with other people.
"As a retail business, we interact digitally, telephonically and physically with thousands of people over the course of a week. Therefore the vast majority of our people need not to just see that as a part of the job, it is the job."
Building contiguous territories has been part of Eden's strategy for a number of years, as illustrated by its concentration of sites in the Thames Valley region. That is unlikely to change, said Potts.
"We have an affection and appreciation of the importance of geographic concentration, both from an Eden brand marketing point of view and from a colleague development point of view. Recruitment is easier when you've got a name in the territory for having 10-12 dealerships. Lines of communication, vehicle distribution, and storage are all made easier if there's a geographic concentration."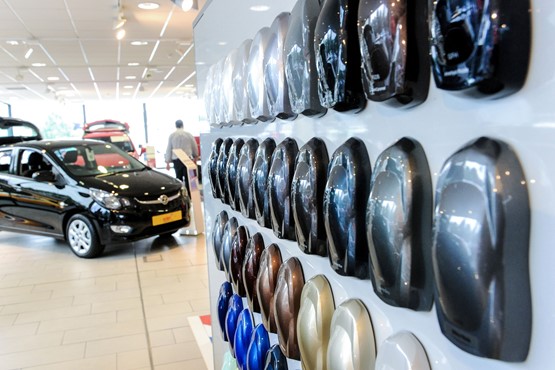 Recent expansion has taken the Eden name to Banbury, Taunton, Bicester, High Wycombe, Fleet and Stratford-Upon-Avon. All were "justifiable in their proximity to other Eden dealerships", said Potts. The implication is that he has little ambition to make huge leaps to the north as yet.
Potts emphasised that Eden is "out-and-out an automotive company" – some privately-owned dealer groups diversify with property, construction or agriculture companies – but it has broadened as it has gained scale. It has created its own logistics division, with an eight-acre compound in Berkshire and a three-acre compound in Devon, served by a fleet of vehicle transporters.
The transporters deliver stock "little and often". Potts said Eden has a "decongestion agenda", which is to have a minimal effective amount of stock on dealership sites, to give customers choice, but not clog up the dealerships with physical stock.
Eden also owns an applications development business, which works on customer-facing apps and web-based systems for the group, and two years ago Eden bought an IT support company in Reading, Razoom IT, which now primarily serves Eden, but also has other external clients.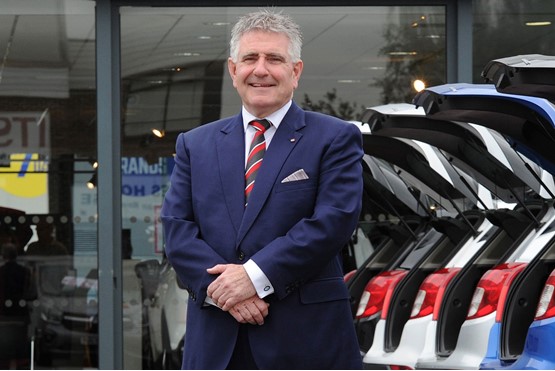 The group's contact centre in Branksome has grown significantly in recent years too, and now employs about 35 staff. It has a digital commerce hub as well as telephony services, and will shortly launch a central customer helpline.
Potts said all three subsidiaries are likely to develop services for third-party businesses as well.
He said Eden "fundamentally believes" that the future model will be "physical franchised retail outlets working in tandem with a very progressive digital commerce offering" and to future-proof that, Eden is looking to increase the throughput of its dealerships through multi-franchising where possible.
Last year, it redeveloped a section of a solus Peugeot dealership in Wokingham to add a five-car Hyundai showroom, and Potts said there are several projects under way to accelerate the multi-franchising strategy. Eden is adding the MG franchise into one of the two showrooms at its large Swindon Vauxhall location, and a second MG franchise at Newton Abbot, which is currently one of its three standalone used car centres.
The arrival of two new brands to Eden – the MG businesses and Suzuki at Stratford-Upon-Avon – are evidence of Potts's stated desire to bring "complementary, hopefully nascent brands" into the portfolio, where Eden can help to drive their growth.
He said Eden's expansion from one to four Hyundai sites within two years, and its expansion with Peugeot and Vauxhall – most recently rescuing Swindon Vauxhall from the collapsed Now Motor Retailing group last year – illustrates the group's desire to gain scale with core strategic partnerships.
Potts founded Eden in 2008 with the Vauxhall franchise, in partnership with Vauxhall's Motors Holdings operation. While expanding with more Vauxhall sites, it also began adding other brands in 2012. About 60% of Eden Group's revenues are currently generated by the Vauxhall businesses, said Potts. He doesn't expect the Vauxhall operation's contribution to diminish as Eden grows in the longer term.
Expansion with the other brands was well timed. Potts said the past few years have been challenging for the Vauxhall franchise. He said there was a lack of investment from General Motors for at least 12 months before its sale of Vauxhall to PSA Group in 2017, and then a hiatus while the new management team and strategy bedded in.
"National brand marketing was not where it should have been for two years, and that had quite a severe impact on the retailers."
But Potts and his team now have a real sense that Vauxhall has a clear strategy, feels excited by the product pipeline for the next few years and has competitive offers, he said. He believed Eden is certainly not hindered by its heavy representation of Vauxhall.
Eden's focus on being busy and competitive is reflected in its KPIs – the target is for 80% of offers to be converted into sales, for example. Potts believes it is the senior management's responsibility to make sure Eden has sufficient margins to remain profitable, but it is everyone's responsibility to ensure the company is busy and its teams are working hard.
"We believe the catalyst for high morale and high motivation is for people to realise they're part of a team that's busy and growing the business," he said.
Potts said he has high standards, and is "super-fussy". But while motor retail is a hard activity, it doesn't have to be harsh, he said. Everybody at Eden works a five-day week in a six-day work cycle. If staff have important family events during the working day, such as a child's school leavers' assembly, Potts wants them to feel able to go. "Eden people, no matter what they do, don't miss those kind of events," he said.
While he believes physical retailing doesn't lend itself to completely flexible working, because many staff must be there when the doors are open, it can be supportive. Eden allows all staff up to two 'Pottsy–days' a year, in bite-sized chunks, for the small things in life that would normally require them to sacrifice holiday or lose pay, such as dentist or hospital appointments, or school sports days.
It simply requires the business to plan in advance. Potts said it is in Eden staff's nature to be happy to cover colleagues for such things, because they know it could be them next month. "It's a bit informal, but that flexibility and team support is phenomenal. It's fantastic, it's how it should work."
Potts said Eden doesn't simply slash its cost base when trading gets tough. "We want secure employment to be very much a characteristic of Eden Motor Group for our colleagues, so we don't cut people when we have a bad month. By definition, you can't sustain an unsustainable cost base, but you can weather bad days."
Supporting the team ethic are a common ethos and culture, and, most importantly, harmonised processes, he said. Developing these has not been easy, said Potts, but it is crucial to enable people to work well with each other.
Potts said some of the dealerships Eden has acquired have been underperforming and lacked investment. Having decades of acquisition experience in his time at Reg Vardy and Inchcape, he knows that although Eden's branding, workwear and IT systems will be in place within 48 hours, changing the practices and culture of a business can take two to three years, as staff cling to their old ways of working. But the past decade is evidence that Eden's approach works. Sticking to defined processes keeps the business focused and consistent. Keeping prices competitive and clear – Eden customers pay no additional charges for courtesy cars or environmental disposal – creates trust and allows the business to earn that little bit from a lot of sales. Potts recounted how a manager of a business Eden acquired from administration queried this approach, as it had previously earned £50,000 a year in courtesy car charges. In response, Potts quickly pointed out that the business had gone bust.
"We know we could probably make more money in the short term, because a lot of customers would probably swallow hard and pay it. But it's not the Eden culture.
"I'm not being holier than thou. I'm saying I've always slept at night, and always will, because how we achieve what we achieve is as important as the numbers themselves, and that's shared by our team. We're commercially acute, very competitive, we try very hard to sell, but at the end of the day we need to sleep at night.
"Leadership makes a successful business and leadership can drag a business down. If you have incapable people, that's down to a leadership issue because you've recruited the wrong people."
He describes Eden's leadership approach as being effusive with praise when things are done well. Successes, such as hitting targets without pre-registering, for example, are celebrated by deliveries of Krispy Kreme doughnuts for all 830 staff. In addition, the company presents quarterly 'Good to Great' accolades to individuals, its best dealership of the year wins funds to buy something for the staff, and everyone and their partners gather for a free Christmas party. Potts is a Christian and sends all staff home with a fresh turkey at Christmas and a chocolate egg at Easter.
His focus on leadership, loyalty and strong working relationships applies to Eden's suppliers too. He said he's not in the business of "holding beauty parades" of suppliers annually. On his relationships with manufacturers, Potts described himself as "a critical friend". Sometimes there are minor falling-outs, but never break-ups, he said.
"I think our overall company performance and depth is respected. I say being 36 years in, and with my own earned wealth all invested in this company and industry, possibly gives me a right to express an opinion."
Used car retailing the Eden way
Eden sells at least two used cars for every one new car, a practice recognised in this industry as a crucial driver of profitability. Potts believes the better a dealer is at selling used cars, across buying, marketing and retailing, the stronger its position in the new car market.
Stock sources include part-exchanges, manufacturer and rental sales, and auctions or online trade platforms.
Stock prices are reviewed weekly. Potts once told an AM conference that he would rather give a customer the deal of a lifetime than trade out an over-age car from stock. That ethos remains today. Eden does not auction off retail-ready cars. He describes that as "the economics of the madhouse". By that point, Eden has invested in vehicle preparation and had it on a forecourt for a couple of months while its value declines, so to then sell it at auction only allows another dealer the opportunity to win their buyer, he said.
Eden has three standalone used car sites – Eden Prestige and Performance Cars in Fleet, Hampshire, plus two Eden Approved sites in Bicester and Newton Abbot. All three are in medium-sized sites and target a local marketplace – Potts has no
appetite for huge car supermarkets and believes few people will travel a large distance to buy a car.