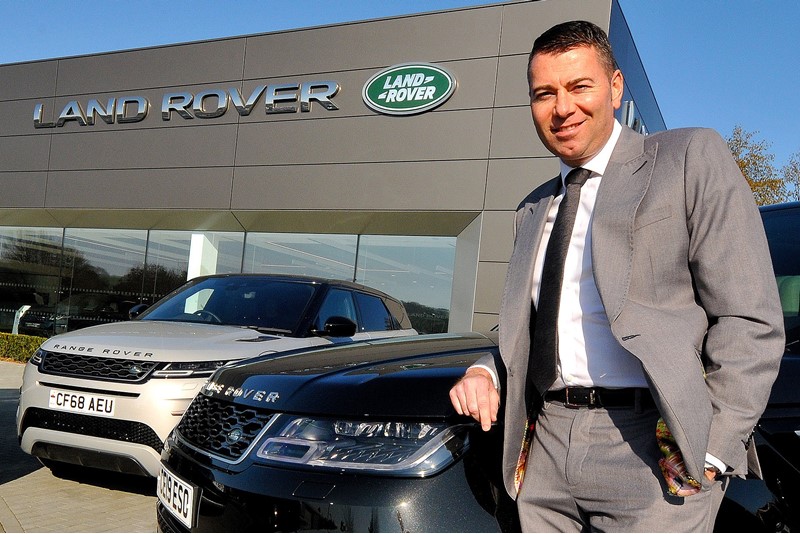 Sinclair Group may have hit the headlines last year for acquiring its first Land Rover franchise, but it is its record profitability figure –attributed to a "significant used car journey" – that is the real story, according to group managing director, Andy Sinclair.
The South Wales retail group, which has held 35th place in the AM100 for the past two years, achieved a 1.2% return on sales (RoS) figure on £425 million turnover (down 8.5%) and profit before tax of £5.1m (up 41.7%) in 2018.
While the acquisition of Likes Land Rover Hay-on-Wye from Walters Group in December may have cemented Sinclair's standing as South Wales's largest franchised retail group, the group's profitability – and its growth aspirations – were very much tied to an increased presence in the used car sector.
"Used cars are much less affected by the turmoil of the economy and things like WLTP, that's definite and we're now on a significant used car journey," Sinclair told AM during an interview at the group's Mercedes-Benz facility at Bridgend.
"Where we are now is already night and day from where we used to be, but there continues to be an opportunity for significant growth. We are nowhere near what we have the capability to be in terms of volume and profit in used cars."
About 14,000 of the 24,000 vehicles sold by the Sinclair Group during 2018 were used, according to Sinclair, and the introduction of tighter stock controls, which ensures that product is sold within 60- or 90-day targets – depending on brand and profile – help drive stock turn of 10 to 12 times a year across the group's 17 locations.
Sinclair is keen to maintain that speed of stock turn as used volumes across the group grow and it plans to expand into building a used car supermarket.
"Used car volumes were up 10 to 12% in 2018, but we have an ambition to grow that further," said Sinclair. "We added an average of 5% used stock into each site and really had to be bullish in stocking more, but also really focus on stock turn.
"Some of our sites are stocking 50% more used cars now than they did a year ago. Swansea Mercedes is a prime example. Two years ago, it was hitting 30 to 35 retail cars in a month and its maximum last year was 90 used cars in a month, which makes a major, major difference to the business."
The group already operates the Sinclair Direct used car operation, which primarily deals with end-of-contract lease cars sold via its Sinclair Finance and Leasing business, a division that handles about 1,200 vehicles annually.
But there is a clear need to expand further to embrace the opportunities that have already been tasted by the group.
A used car supermarket for the group is "definitely" a priority in the short to medium term, said Sinclair, "because at the moment we are trading away really good quality local used cars that people here would expect us to be moving on to them".
"A new car supermarket site is in my gun sights now."
The group sends about 100 cars a week to BCA and the same amount – mainly lower-value cars – to Swansea Motor Auctions.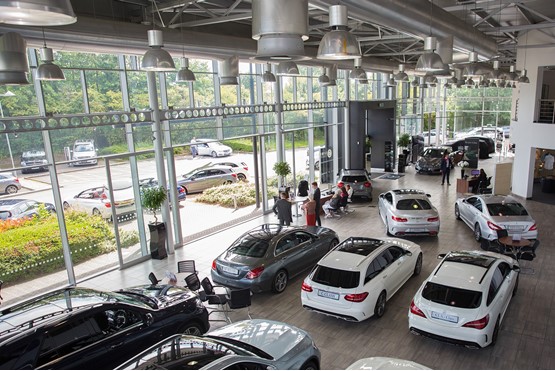 The BCA vehicles are the ones that Sinclair is looking to dispose of as it looks to maintain its stock profile of high-quality premium cars up to six years old and 70,000 miles.
The group has two buyers, which Sinclair accepts may have to increase, with their focus shifting away from the manufacturer stock the group may have been guilty of relying on in the past.
Aftersales operations have already been boosted to accommodate more used car preparation and free up time for customer jobs in dealership workshops. Sinclair has also opened a three-acre PDI centre in Bridgend and it is looking at a five-acre site for a further expansion.
The group's own bodyshops in Swansea and Bridgend, meanwhile, help to ensure that even the most involved preparation work can be completed, and the car offered for retail, within three days.
Perhaps the biggest challenge that Sinclair faces is joining the car supermarket trend quite late in the day in a territory where Motorpoint, Car Shop, The Trade Centre Wales and an Evans Halshaw Car Store have all become established.
Sinclair feels confident that the group's profile and reputation in the area will pay dividends. He said: "For a family-owned group, that is known in an area, to open a car supermarket is a different USP to others.
"There is a stigma to buying used cars out of purely used car businesses. In the used car market, trust is absolutely paramount and I think that will help us."
Pushing profitability
Sinclair Group is in a stronger position to grow than it has been for some time.
Since Sinclair took over the managing director's seat three years ago from his father, Geoff – now 80, he is the founder of the franchised retail side of the business – he has successfully reined in its gearing ratio to its lowest level in two decades.
Profit from used cars and F&I sales have "helped ensure the pounds stick", he said, while paying off outstanding loans reduces outgoings at the same time.
In recent years, the group's site acquisitions have been freehold ownership, with 30% of the cost funded by the business and the rest on a 10-year mortgage, which is paid off early where possible, according to Sinclair.
The group's Volkswagen Cardiff dealership is now its only non-freehold facility, but as the end of its long-term lease nears, the search is on for a new premises.
Trade cars, demonstrators and loan cars are all funded in the business, with used cars on stocking plans held with the manufacturer or Lombard.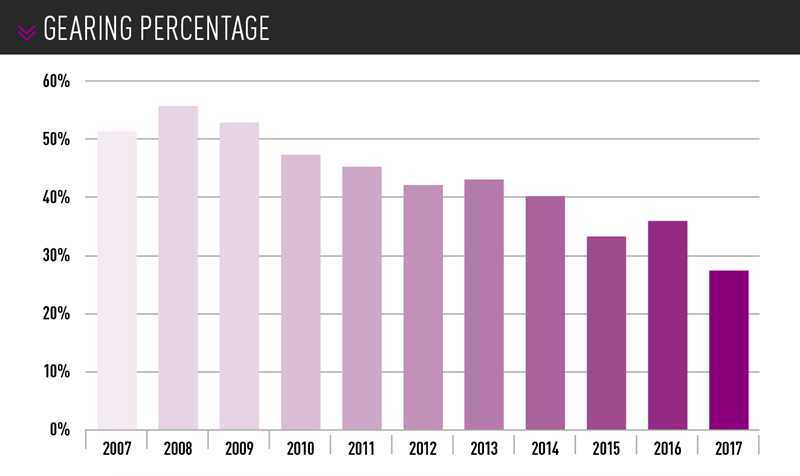 One analyst suggested that Sinclair had succeeded in "restoring the family silverware", having reduced debt and improved the group's efficiency to achieve gearing of 28% in 2017 alongside an EBITDA-to-debt ratio of 1.8.
With the group on a more secure financial footing, the challenge now is to deliver a new era of growth and improved efficiencies to improve return-on-sales performance.
Sinclair introduced heads of franchise when he took over the business.
His brother, Jonathan, is now in charge of the Audi businesses, Richard Seward runs the Volkswagen sites, Jeremy Phillips is on Mercedes-Benz and Julian Harrington looks after Seat, Škoda, the group's body shops, TPS and a smaller used car business.
Sinclair said: "There are now more people with torches across the business, as I see it, and the more light you shed on more things, the better things become."
The heads of franchise are charged with taking advantage of opportunities in used cars, aftersales and F&I to help the group push towards a 2% RoS target.
Sinclair claimed that the group's Mercedes-Benz business has achieved a RoS "north of 2.5% for some time now", while the Audi businesses have been above 2% "for many of the past 10 years", but he conceded that there is scope for improvement as the group failed to exceed 1% for a decade before 2018.
"In 2018, we were just over 1.2% return on sales as a group", he said. "It's our best result for 10 or 12 years and that's definitely been achieved through used cars.
"We're 11% up in labour hours in the workshop and used car turnover was up 15%, which in itself brings a significant increase in F&I income."
Broader horizons
A wider franchise representation is clearly on Sinclair's radar following December's Land Rover acquisition.
"With any sensible business, you have a period of expansion and then a period of consolidation, and I guess we'd just come to an end of that with a very strong balance sheet and, as a cash-rich business, ready to grow," said Sinclair.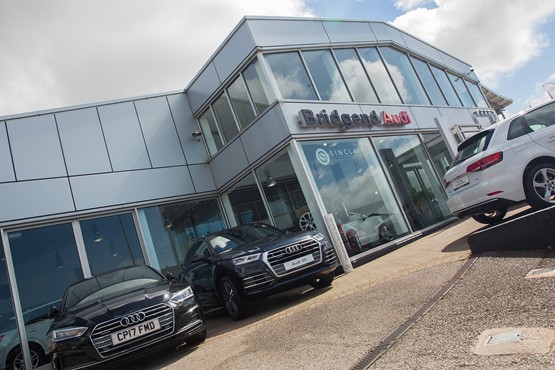 "Certainly Land Rover was the first addition to our group for five or six years. Before that, it would have been Seat in Swansea."
Sinclair said the December acquisition of Walters Group's Likes Land Rover dealership in Hay-on-Wye had come 10 years after the group's chairman and former dealership customer, Dai Walters, bought the business amid the 2009 financial crash.
It had suffered a blip in its profitability in 2018, said Sinclair, but added that it was "rare that you get to buy a well run site with a good brand", adding: "The customer care levels up there are exceptional."
Walters had already brought its Hay-on-Wye facility in line with JLR's Arch Concept corporate identity.
There are no plans to introduce the Jaguar brand to the 'Single Arch' facility – due to its rural setting – but Sinclair would like to add the Jaguar franchise in another location, given the opportunity.
To date, Sinclair Group has been closely associated with German brands, with six Volkswagen, four Mercedes-Benz and three Audi sites more recently added to by the VW Group's Seat and Škoda franchises.
The group's relationship with Mercedes-Benz is bolstered in the region by a high-profile sponsorship deal that sees it supply about 80 cars to Welsh Rugby Union – an arrangement that also guarantees maximum exposure at the Millennium and Principality sports stadiums.
Sinclair is ready to embrace new opportunities outside Wales, as long as it meets his "right brand, right location" demands.
"If the next 'right brand' opportunity comes along and it's over the bridge, then it's over the bridge," he said.
"We've sort of exhausted all the right brand opportunities in South Wales."
Gathering headwinds
While Sinclair is clearly keen to grow the group and diversify, he insisted that this wasn't the result of a negative experience of last September's Worldwide harmonised Light vehicle Test Procedure (WLTP).
In October last year, AM reported that Volkswagen Group brands had accounted for 49% of the UK's total registrations decline of 20.5% (87,336 vehicles) during the key September plate change month as the manufacturer's WLTP-related supply woes were felt by car retailers.
A total of 42,830 fewer vehicles were registered by Audi, Bentley, Porsche, Seat, Škoda, and Volkswagen than in the same month in 2017.
But Sinclair said: "To their credit, they ensured that we were incentivised to buy cars at a time that we traditionally wouldn't.
"They put their money where their mouth was and, where dealers had to force cars on customers or make self-registrations, there was a financial reason and benefit to do that."
Sinclair said of Mercedes-Benz that "there was barely a bump in the road".
The group is already bracing itself for disruption as WLTP is due to be introduced into the LCV sector 12 months on, but Sinclair said he hoped lessons have been learned.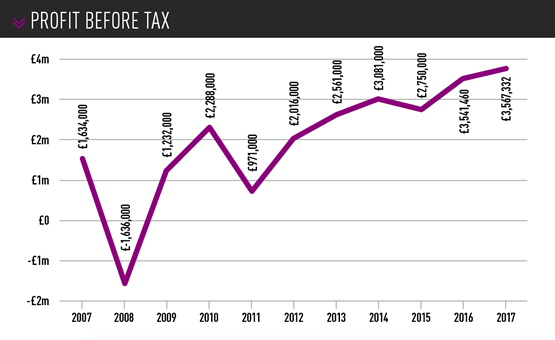 On Brexit, he is optimistic about consumer confidence in Leave-voting Wales. As evidence of customer appetite, he cited a recent Volkswagen sales event which saw it sell 738 retail cars in a single week (up from an average of 400).
"With all the doom and gloom around Brexit, this was important to show the confidence of the consumer," he said. "This wasn't a fire sale of cars. Yes, there were offers on, but they were national offers."
Customer demand for electric vehicles (EVs) is a challenge faced by all franchised retailers, but Sinclair Group's largely rural geography may give it longer to adapt than some.
It has recently installed two additional charge points at each of its Mercedes sites ahead of the arrival of the new EQC SUV, the brand's first full EV.
Sinclair said he thought the sector had been slow to embrace such technology more wholeheartedly due to the "disproportionate rate" currently being charged to improve their infrastructure.
"I think what we're seeing so far is many businesses investing to a fairly minimal level because they are expecting the price of infrastructure to come down as the technology becomes more widespread," he said.
Staff supporting staff
As the largest private employer in South Wales, Sinclair Group has empowered its staff in an attempt to offer support to the families of employees who find themselves facing challenges away from work.
Through a payroll giving scheme, employees contribute about £1,400 a month to the Sinclair Foundation, an organisation designed and run by the workforce with a committee dedicated to handing funds to worthwhile causes.
Sinclair said: "We have had some horrendous issues in work where people have passed away unexpectedly and left families in financial difficulties.
"So we have a payroll giving structure where people can donate as little as a pound a month and we will match that. Members of staff sit on the board of the foundation and requests will come in anonymously via our HR manager."
Sinclair said the foundation offered vital assistance following the sudden death of a sales manager at the group's Neyland site following a heart attack.
It has also helped to fund travel to and from London for the specialist care provided to one employee's child, who has cystic fibrosis, while the disabled child of another employee received an electric trike to help them get around.
"It's a really fantastic way of doing things and a great source of pride for the staff and myself," said Sinclair.
Future opportunity
For now, Sinclair has targeted areas of the business that he sees as least affected by the headwinds of Brexit and alternative fuel vehicle adoption as key to the group's ambition to grow profitability.
As well as its plans for a used car supermarket, multi-brand servicing is perceived as a key growth area alongside its ongoing efforts to retain a greater share of its customers' spend.
Sinclair claimed that the business had finished 2018 having achieved 103% absorption with Mercedes, about 85% at Audi and under 80% at Volkswagen. He said: "You can see the heady days of 100% absorption are back in some businesses.
"Of course it depends on your investment costs and our facilities perhaps aren't as new and expensive as some, but we are very, very focused on maintaining customer share, optimising customer spend and – especially at Volkswagen – a real focus on upsell and use of the CitNOW videos.
"It's not about trying to do something that doesn't need doing, but automatically contacting them further down the line to optimise the true wallet spend of the customer."
Workshops tend to book at 108% of capacity at Sinclair and a 22-strong call centre team at Bridgend are charged with making workshop bookings as well as chasing up service reminders.
In an area where the group's reputation is well known, retention of aftersales work may be less of a challenge than that of growing into less familiar territories across the Severn.
"I'm optimistic," said Sinclair.
"Whatever the future holds, I know we have the structure and the financial footing to succeed."