Five years ago, Toby Partridge was offered a new challenge. He had been running BMW Park Lane, the manufacturer-owned outlet in central London, for nine years and had grown its sales significantly by challenging perceptions and attitudes. He was well known to BMW UK's senior management and they were keen to retain his talents within the brand.
He gained their blessing to take over Scotthall BMW & Mini at Eastleigh, near Southampton, from Jardine Motors Group. Within five years, the dealership, bearing his name in place of the Scotthall brand, had more than doubled turnover and was collecting trophies.
Partridge is immensely proud that his business was named BMW's Corporate Dealer of the Year at the end of 2017: "It's a moment to reflect on. How did a single-site, privately owned business – something that's becoming a rarer beast in our industry – get chosen by BMW for this award out of all its network?
"I'm incredibly proud of the team, how hard they work, and their ability to just get on with it."
Running Partridge of Hampshire BMW & Mini is the culmination of a long career with the German premium brand. Except for an early spell selling Fords with Currie Motors, he has spent his working life at BMW centres. When he was dealer principal at BMW Tunbridge Wells, it was part of a four-site group that Inchcape acquired in 2002. Inchcape kept Partridge on, and eventually promoted him to sales director of Cooper Group, its BMW division.
The division was very successful and Partridge came to the notice of BMW as a result. In 2005, the brand asked him to become managing director of BMW Park Lane, and he jumped at the chance.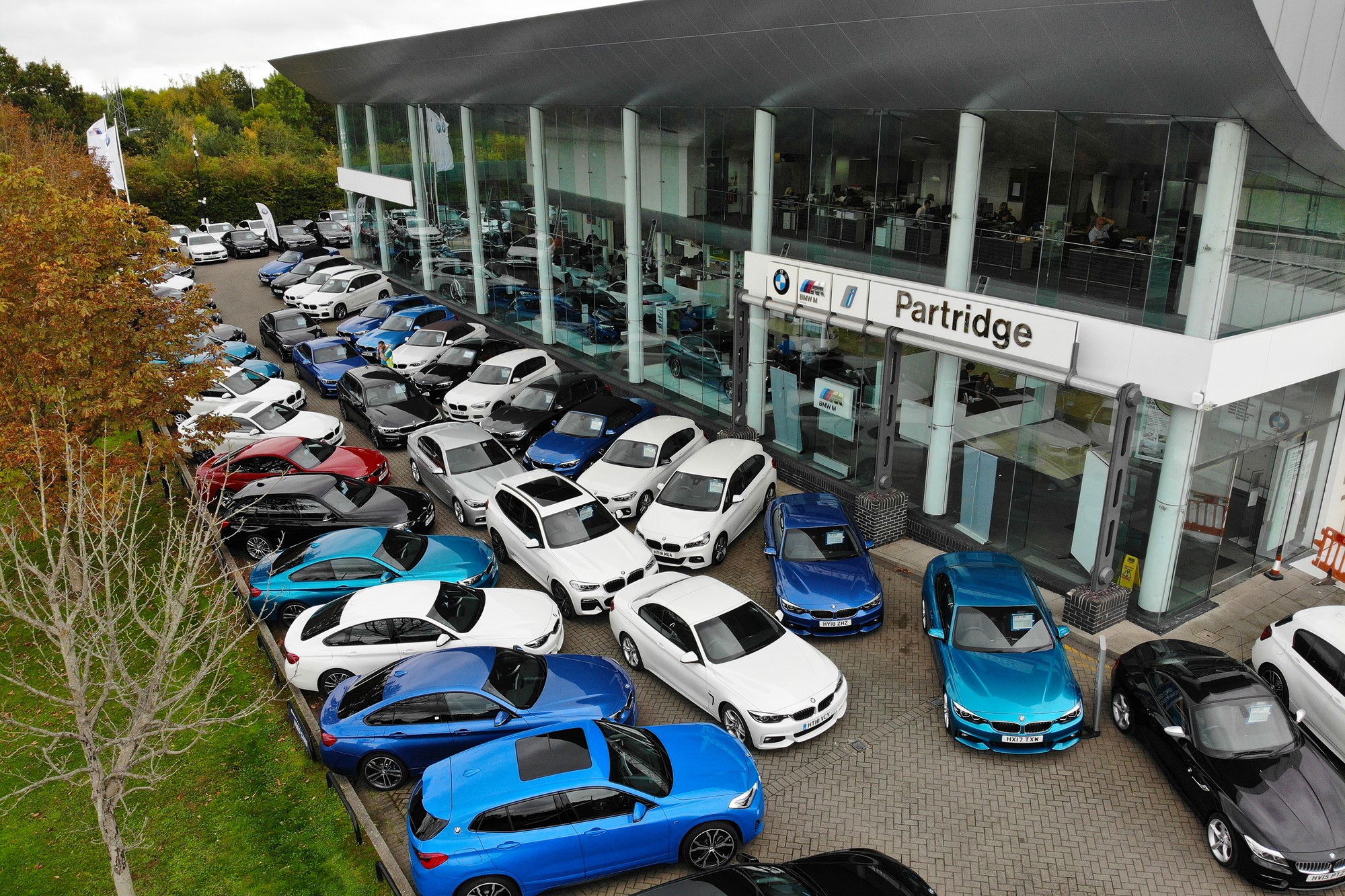 "I think the location overshadows the reality of running that business. It's very easy to be seduced by where you are, when in reality it's still a car showroom, still a commercial operation that has to sell enough vehicles so that it ends up making a profit. It's not a vanity project.
"The best bit of being there is that the challenges make you think very laterally," he said. One challenge was how to sell lots of used cars from a place that's on a red route and has no customer parking.
Under Partridge, it became the largest BMW used car dealer in the country. How? It had an underground showroom, but needed to sell higher volumes to become profitable. The classic used car strategy is to squeeze as many cars as you can on the forecourt and turn them quickly, but there is no forecourt on Park Lane.
Inspired by independent used car dealers who often park stock on nearby streets, Partridge rented dozens of spaces in the underground car park opposite Park Lane He then hired and trained some "very hungry" salespeople, listed all the stock online "and went for it". It even sold cars over the phone to customers outside London, with a promise that it would take them back if they didn't meet the buyers' expectations once delivered.
Stock was prepared at a pre-delivery inspection (PDI) centre he opened in Southall, and cars were valeted, photographed and marketed online before they had been anywhere near Park Lane.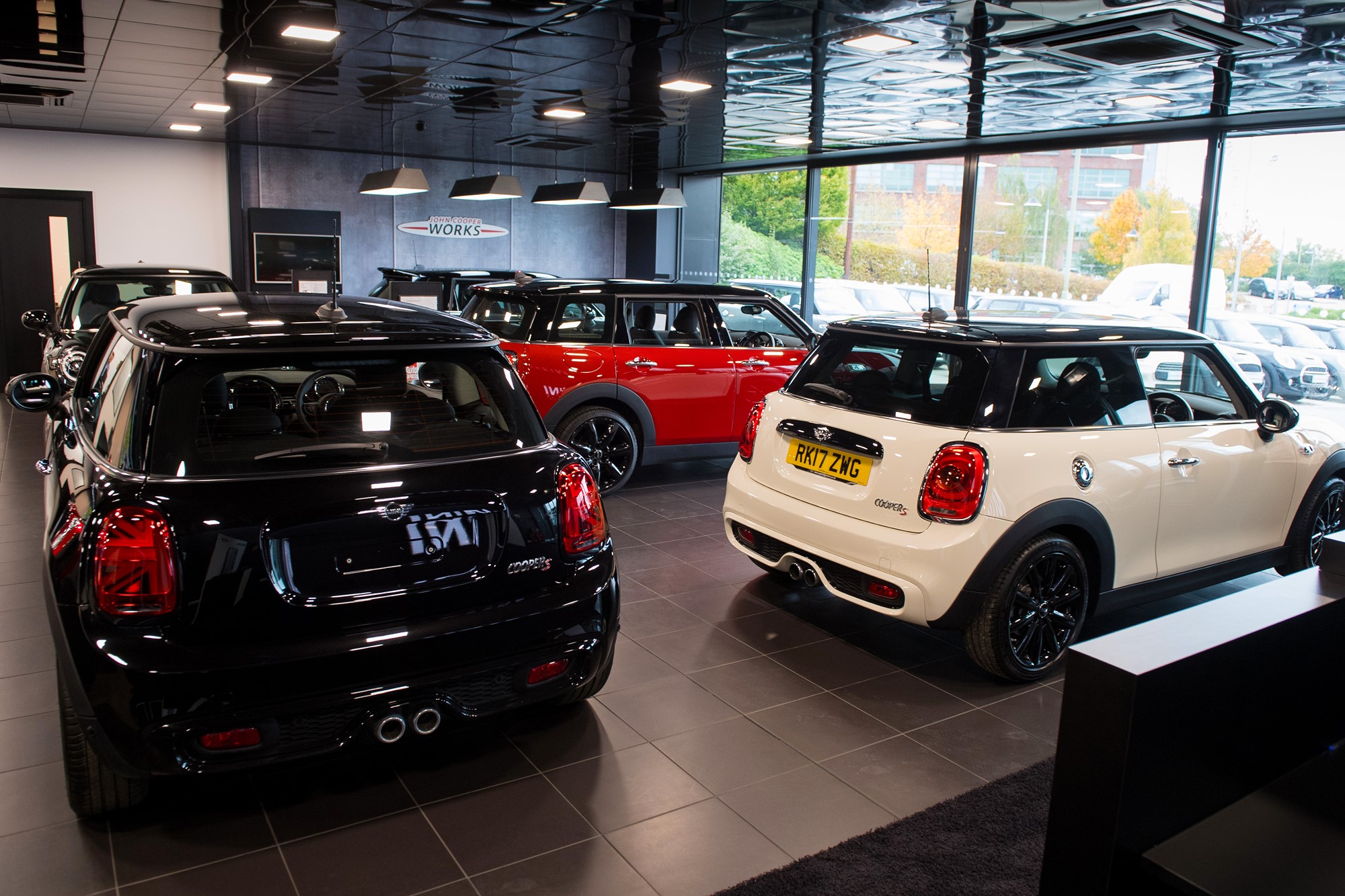 BMW Park Lane also started online retailing of parts and accessories, and of classic car parts. Its new car customers included diplomats, corporate clients and international residents. And it was the first dealership to open a showroom for BMW's i range of electric cars, which became the venue for the sub-brand's global launch on the eve of the 2012 London Olympics.
Partridge credits BMW for fostering great entrepreneurial spirit within its managers, and says its leadership team, including Tim Abbott and Jim O'Donnell, encouraged him to tackle problems. In his nine-year tenure, Partridge grew turnover to more than £250 million (up from £159m in 2004, the year before he joined) and increased volume to 10,000 units.
"Don't let the detail get in the way of the vision," has become a mantra for Partridge.
"Let's agree what our vision is first, then work backwards how we're going to get there. Because if we fixate on 'no parking, customers can't get here', we haven't even agreed what we want to achieve yet because these things keep getting in the way," he said.
"Industries too often allow our beliefs and the rules of the industry to dictate how we can move forward."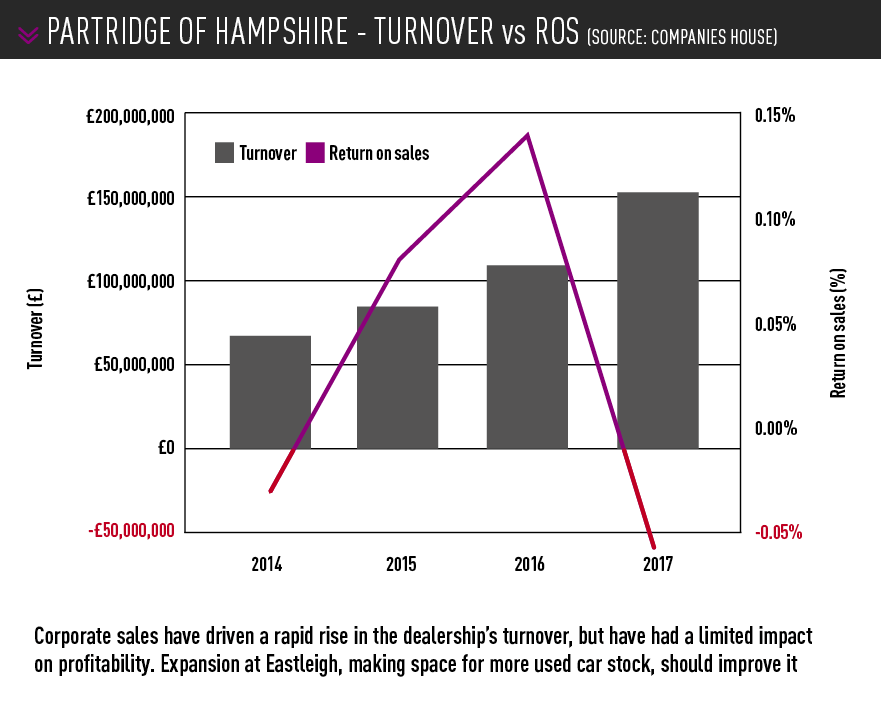 His business partner at Partridge of Hampshire, Steve Soper of BMW motor racing fame, shares that 'can-do' attitude.
"I like to get things disciplined, well run, all the details sorted, quite conservative – they're the foundations. Once you have those in place, then you can start getting creative and doing things in a different way," said Partridge.
"Whether it's Park Lane or Southampton, you have to put in the effort to learn and respect who you're selling to, and tailor the proposition correctly."
Partridge's advice is to listen to what customers are telling you, make sure you have demonstrators specced to what people want to buy, make it easy for customers, notice trends, and understand that trends come and go.
Asked about the process of buying his business, Partridge said: "You have to be very bloody-minded. Be good at not listening to 'nos', because there are plenty that get put up, and you definitely have to put your hard hat on and go for it. I was lucky because it's a good business, I had the support of BMW, superb lawyers and advisers. The team you get around you counts. And Steve Soper is so 'can-do'.
"It's just like buying a house, times a hundred. That's all. Keep focused on that process and it's fine. As a private individual, it's you – you can't pass tasks to a team. Ultimately, you're going to own it, so you can choose not to read the documents and you'll only have yourself to blame, or in my case you read them because you're the one that's going to sign them. You might read something you don't like, and you can't change that, but at least you're aware."
When he arrived at the Eastleigh dealership, Partridge was keen to build on its performance. It was turning over about £40m a year and he wanted to grow this quickly, and chose to replicate BMW Park Lane's strong corporate sales model. Turnover has since quadrupled, and he expects its sales to total 5,000 units this year, with half of those in corporate sales.
Profitability has been hovering around breakeven, and in 2017, when the BMW dealer network had a difficult year, the company recorded a loss. Partridge said the priority since his acquisition has been aggressively writing down goodwill and clearing debts, to strengthen its position ahead of Brexit, and he is confident it will fly in 2019. He said he is treating his company as a business for the long term, not as a personal plaything he'll take money out of at every opportunity.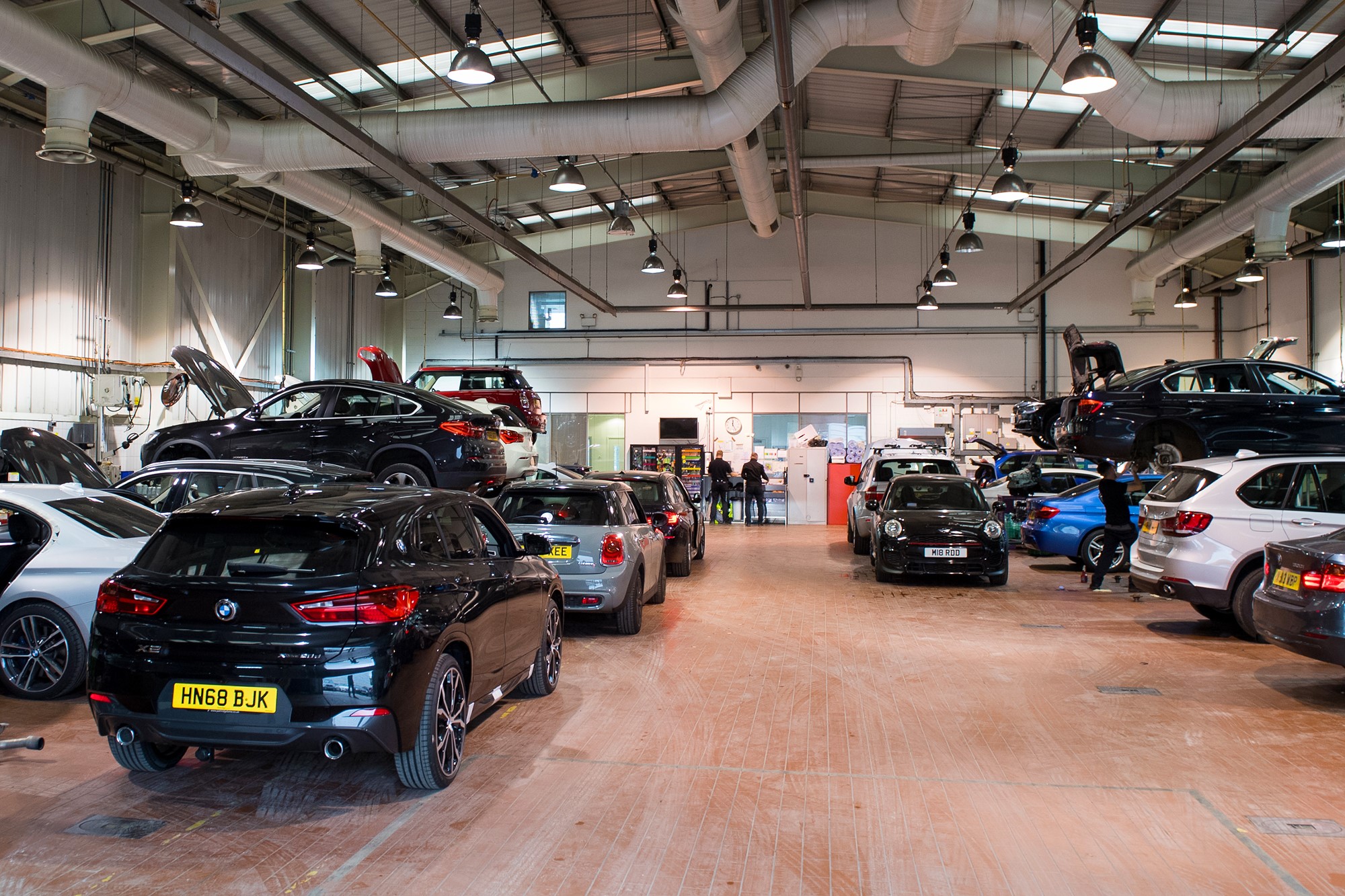 Getting to such a high level of sales requires lots of hard work building relationships and trust. Partridge said fleet and corporate business is relationship-led, and procurement contracts don't change overnight.
It's a case of building up the relationship and giving them the reason – quality of service – to come to you, he said. His aim is to deliver what the leasing companies and their end users want, and be reliable.
Members of his corporate team have defined roles, whether managing major accounts, selling to local businesses and brokers, making contact daily with its leasing company partners to ensure service levels are met and gather any feedback, or arranging test-drive bookings, deliveries and updating the end-users.
Success in corporate sales requires respect for all the parties involved, said Partridge. The dealer may have a direct contract with a corporate end-user, or the relationship may be driven by a leasing company and the end-user is theirs, or the leasing company may ask the dealer to also provide services such as quarterly reviews to their end-user.
"You've got to be agile enough to understand where your customers fit," he said.
Corporate customers' service level agreements (SLAs) set minimum standards for aspects such as response time, delivery of service, quality of handover, the paperwork being done in the right way, even the speed of processing a return vehicle through to the client's disposal partner.
"You've got to deliver the very best service. The leasing companies and the end users demand exceptional as the norm," said Partridge.
As a premium brand, he said, BMW's products will generally be going to senior people in an organisation and the risks of getting it wrong must be minimal, for the sake of the dealer and of the leasing company, he said.
Partridge gave an example of one client, a global software firm, who contacted him when its chief executive was due to visit its UK offices. Having arranged some BMW 7 Series saloons for the chief and his colleagues, Partridge had to react fast when it snowed overnight, leaving the client potentially unable to collect the chief from the airport. In the early hours of the morning, Partridge arranged for his own BMW X5 4x4 on winter tyres to be delivered to the client, ensuring no one was left red-faced.
"That's the sort of thing that shows they can rely on you. Our client knows it was me thinking of him, I know how important that was to him, that we make it work."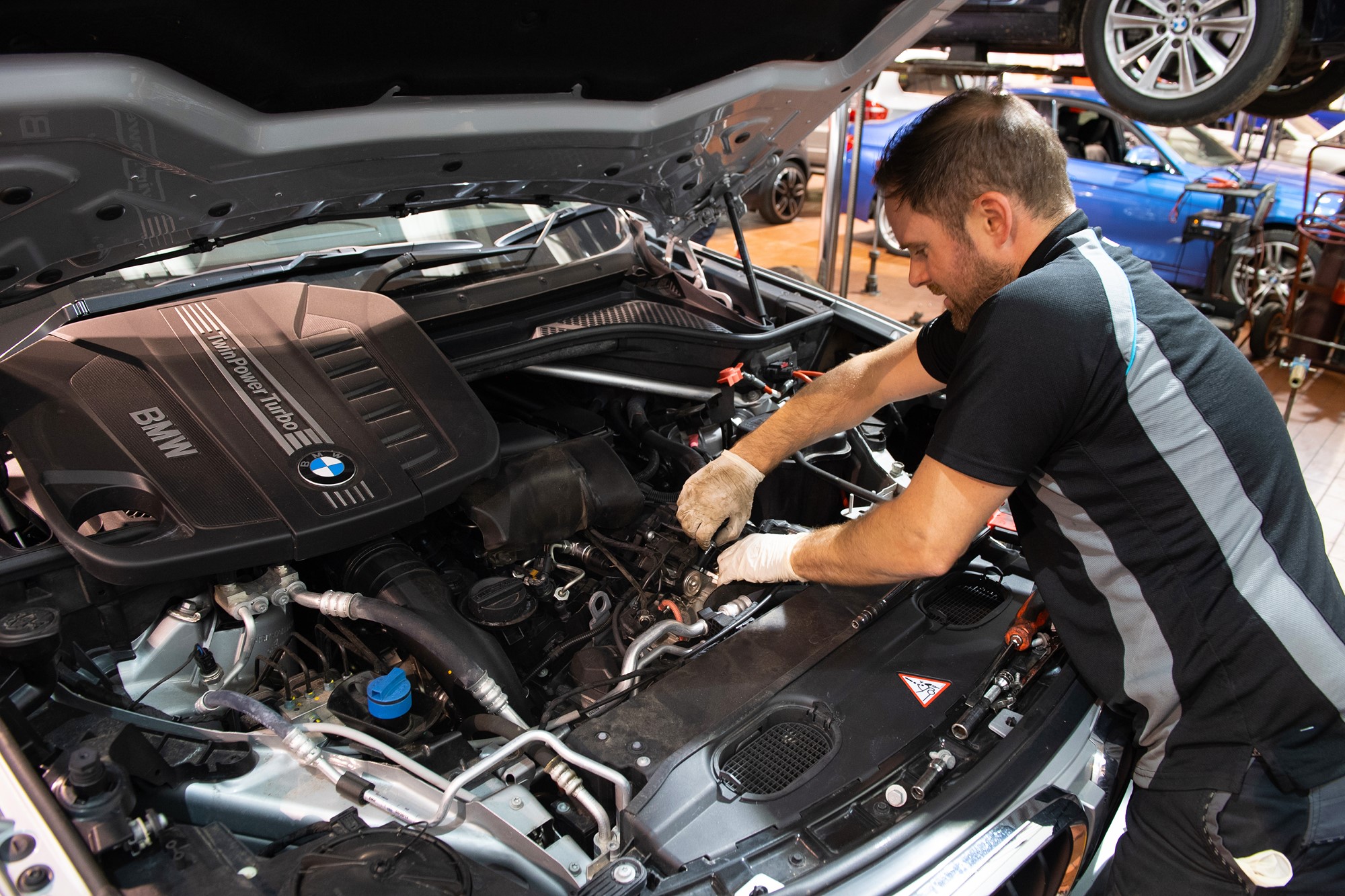 Corporate sales means the team at the dealership don't actually get to see the customers' cars in the metal – none come onto the dealership's premises. As such, the dealership has no volume constraints. Instead, a slick process ensures they come into the docks at Southampton, are PDI'd there by BMW's own staff, and then are delivered to customers either by a driver or a truck.
Retail cars are PDI'd at Southampton docks too, and are delivered to the dealership only hours before handover. It keeps the workshop free for retail and warranty work. Partridge said retailers don't store everything on site, they use warehouses, and it makes sense to store products where it is cheaper to do so. The dealership should have only cars available for sale or cars in for aftersales.
"Every square foot has to be dedicated to making money," he said, adding that dealerships have to raise their game, to make their properties work.
But the personal touch mustn't be forgotten. "It's very easy to forget, because it's big volumes, that somewhere among all this is somebody who, as part of their remuneration package, is choosing a lovely car, and they're excited about that. That can get lost among all the stuff you're doing."
The team has a process to call user-choosers who are on an extended test drive, check they are confident about all the controls and infotainment, and answer any questions on it, including whether they are happy with their lead time or would like to be flexible on colour or options to get a car sooner. Lead time can be a challenge for company car choosers, he said, because of the potential for taxation rates to change before the car has been registered.
From Partridge's experience leading franchised dealerships, he has learnt that good processes cannot save a business if it doesn't have good people. The biggest challenges are not using IT systems or FCA regulations, he said, but being enthusiastic 24/7 and having high energy levels. Partridge hires for enthusiasm and personality, then takes recruits through 12 steps to prepare them for sales. The 12 steps are elementary, he said – the key is building relationships with people in the business who will help you to complete them.
"So you've got to ask someone to show you how to log in to the systems, you've got to find someone in accounts, but you have to do it in a way that when you turn up again the next week they don't say 'oh not again, what do you want' but say 'hello again, how can I help'. If people are saying they like him or her, then they've shown some tenacity, some ability, and I think they'll make it in sales."
"I feel that today, in the age of sending emails, there is more space for good sales communicators than there ever has been, because there's fewer of them. I see time and time again when people are coming to spend big money, they want that reassurance."
Partridge believes it is too easy for customers to make a mistake buying things on the internet, and dealers should play a role in talking customers through exactly what they want to ensure they get it, in case they've made assumptions. Staff must listen to customers and look after them, he said, and there is still a place for the 'old-fashioned' qualification questions.
"We have to earn our living. There's no right for us to be in the supply chain. We have to create the value."
How the team operates in the showroom must also reflect their focus on meeting customers' needs quickly. The meet and greet team doesn't answer telephones, but focuses on welcoming on-site visitors, getting them a drink and a seat. Reception staff are trained to book in cars for service, rather than transfer callers to the service desk. The call centre team contacts owners in advance of their car's service to double-check if there are any additional needs or issues.
Communication is such a vital part of customer-facing roles, he said, as most complaints in motor retail relate to failures to return customers' calls or to share critical information in time.
Partridge is considering how he can streamline certain roles at the dealership. He said motorists have been given an expectation that a service adviser will know everything technical about every car, but he believes that is impossible and wants to simplify the job.
"I'm looking at unravelling the processes of what we do, diving into the detail, questioning why we do it this way," he said.
His data shows nine in 10 customers have no problem, so he is considering a service desk that welcomes customers, processes bookings and invoices, and can accommodate part-time staff, then behind them are two full-time, experienced technical personnel who can step in if there is something unusual to explain. He likened the approach to a hotel receptionist bringing across a manager if a guest has an issue.
He has already streamlined some other roles. In high street retail, sales managers are not also responsible for buying stock, he said, so his aren't either. Instead there is another employee responsible for buying stock and presenting it online and on-site.
Ideas from staff are welcomed. Since spring, the dealership has been undergoing building work to expand its forecourt and parking, give Mini and the BMW i range better homes, and reformat the main BMW showroom to improve the flow for customers. While discussing the plans with staff, Partridge was delighted to have suggestions for pathways and flows that would improve the way they could work.
"Human beings have got to work in this place. We put a lot of effort into thinking how the customer is going to interact, but we mustn't forget about the staff," he said.
"For us it's exciting, and a considerable investment – a couple of million pounds. It shows the commitment to what we believe in. I believe in BMW and Mini, it's a strong franchise. It shows customers, too, that there is investment, it's not just the same site with a different name on it."