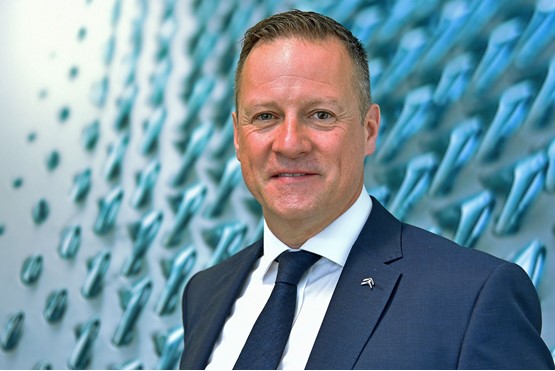 The UK's new vehicle market may fall by up to 600,000 registrations if the country suffers an economic recession following a hard Brexit, according to Citroën's boss.
Citroën UK managing director Karl Howkins said he fears the country is heading for both situations, and the carmaker's scenario modelling suggests new car and van sales in the UK could fall by at least 10% and possibly as much as 25%.
That would send the current total industry annual volume of about 2.68 million cars and vans down to just more than 2m units, putting the new car market on the same level as 2008's recession. Howkins said he anticipates dealer failures across the industry.
There are already vulnerable sites in Citroën's dealer network. The average return-on-sales (ROS) figure for the whole network is just 0.1% – half of the 145 dealerships are at breakeven point or are loss-making.
For many, structural costs or headcount are too high for the revenues they are able to achieve. "For our dealers to be successful … you have to be multi-franchised," said Howkins.
Citroën has already relaxed some of its demonstrator requirements and has reduced its minimum showroom size from five cars to three cars for some locations.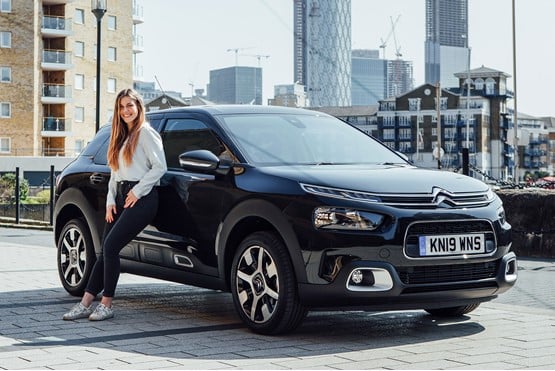 Howkins said many dealers must raise their game. His frustrations with some franchisees include visiting dealerships where ringing phones are not being answered, and customers are not being looked after properly.
Some are also failing to maximise their opportunities from used car sales.
"I want dealers to survive," said Howkins. But he does foresee the Citroën UK network "contracting naturally".
Within the next two years, he believes the Citroën network will "naturally" reduce by about 10%, to about 130 sales points. The challenge is ensuring the outlets that remain are in the right place, with good locations and strong market opportunities.
"We've been through worse. We will get through it again. We've got to be agile, quick and make sure the business is in good shape in terms of finances and products," said Howkins.
The SMMT's 2020 forecast for the UK market is currently for 2,627,000 new car and van registrations in 2020.
Howkins said the foreign exchange changes since the referendum on the UK's membership of the EU have already made new cars more expensive, by perhaps £30-£40 a month on a three-year PCP.
The additional costs of a 10% import tariff on cars imported from the EU would have to be passed on to consumers ultimately, he said.
"We have to get more business with accessories and parts, we need to work harder in used cars and own more of the market than we do," he said.
Howkins predicts two more years of a declining new car market before there will be some recovery. There will be casualties across all franchised networks, he said. Naturally, by identifying the strugglers now, Howkins would rather find someone to take over their Citroën franchise and allow them to get out in time rather than go bust.
He said Citroën's field team already works with dealers on identifying potential issues, for example examining if they are active enough in all the sales channels including to local businesses, whether their sales volume per head could improve by losing an employee to reduce costs, or whether they have too many aftersales staff for the volume of labour hours they are selling.
Regarding sales of cars and vans to SMEs, Howkins is firm with his dealers: "If you're going to wait for these people to come through the door, you'll be waiting a long while. You need to get on the front foot. Prospect and follow up."
Getting into SMEs can be lucrative in more ways than one, he said, as they also have employees who buy cars privately. Citroën is working hard on attractive affinity deals to get these people into the brand.
Howkins believes underperforming dealers must manage their prospects more effectively. Citroën buyers are typically middle-aged, he said, and salespeople need to spend time on the phones to reach them, and then build the relationship face to face to sell to them.
The GDPR has made reaching potential buyers harder, but he believes some people hide behind the data regulation, and blame it for underperformance.
Howkins said he finds the inconsistency in the network hugely frustrating: "You walk in some of them and you wish you hadn't bothered. In others it's 'wow'."
The best operators realise it's a relationship business, he said, and the top-quartile dealerships, who are building relationships across retail and business customers, are making more than 2% RoS.
He is confident that some of the bottom quartile, whose profitability is "falling off a cliff", can be turned around, but admitted there were some "we've just given up with" because Citroën has found they don't want to listen or adapt.
Having a loyal, long-serving band within its network is a good thing, but there are some that are still doing what they did 20 years ago, he said. They are unwilling to modernise their structures and processes, and reluctant to take out cost, manage calls more efficiently or win more appointments.
He said he doesn't need dealers who clearly do not want to fit with Citroën any more.
Trading in 'a hell of a year'
Howkins described 2019 as "a hell of a year". People are not frightened of hard work, he said, but the challenges just kept coming: WLTP, planning for the aborted March 31 hard Brexit, the advent of RDE for cars and WLTP emissions regulations for LCVs in September, and the general election, which was still two days away as AM went to press.
The UK is Citroën's fifth-largest market, so Citroën UK comes under pressure to defend its market position, but primarily to protect the brand's global profitability. As a brand, Citroën UK must be above 3% combined share across cars and vans, said Howkins. That is the level it is at currently, and he believes the strength of the products and dealers warrants that – it has cars and vans in all segments and serves its customers well.
The average age of its product range from launch is less than three years old, so the cars are still competitive. Recent launches include the C3 Aircross, C5 Aircross and the new Berlingo, and dealers will get a facelifted C3, C5 Aircross hybrid and electric Relay van next year, before Citroën's first electric C-segment car arrives in 2021.
To secure that 3% market share requires both good planning and an agile approach to business, to ensure attractive offers are revised quickly – it has a 'swappage' scheme running until the end of 2019 that guarantees a £5,000 minimum part-exchange value, for example – and its cars are well specified and competitive, so it can keep the order book strong.
Howkins said Citroën UK had built up stock and cash ahead of the aborted March 31 Brexit date and told the network to prepare customers for the tariffs incurred by European brands from a hard Brexit. He said he didn't want to make the network too concerned, and one of the head office's functions is to "be a filter" and allow the retailers to concentrate on their teams and their customers.
"Nothing starts until you sell a car or a van. You can have all the planning in the world, but the customer is king, and we totally need to support our dealers and staff so they focus on the customer at all times."
He said his approach is planning for the worst, hoping for the best. The brand must be prepared for a hard Brexit.
"Clearly, we want a deal, if we are going to come out. My only concern if there's another referendum is if we get the same outcome. You're then in another cycle of delay, delay and delay. And the uncertainty is the biggest problem we're all facing."
Howkins said a suggestion that tariffs will add an average £2,000 to the price of each vehicle imported from Europe was "optimistic".
"The only person that will end up paying for it will be the customer." A retail customer in a PCP or PCH that is reaching its end will have to pay more to get into the same kind of new car.
Now, as the UK waits yet again for definitive action over Brexit, Citroën will not build up large stocks again. There is enough stock in the pipeline, said Howkins.
He is worried about consumer reaction, however. He said customers start to drift away from new cars when monthly payments rise significantly, regardless of whether that is caused by tariffs, interest rates or foreign exchange shocks.
"When the monthly price gets too high, customers say 'I can't afford to change'."
Between 2016 and 2020, consumers have already suffered a "sizeable enough" increase in the cost of new cars, he said, and when brands are subsidising an APR down to 0% that has become expensive for carmakers.
"The most important thing for us is that somehow, when Brexit happens, we have to get that 'cost to change' as competitive as we can."
Howkins said Citroën's plan to mitigate the projected 10%-25% decline in the UK's combined new car and van markets in 2020 is to "focus on where it makes sense". That means being competitive in retail, in the SME markets, in national fleet and Motability, and being careful about rental, where the margins can be thin or non-existent.
He said Citroën's strategy is that cash and profit is king, and gaining market share is secondary, and he's thankful for that. But if the total market drops to barely more than two million cars and vans, that will have significant consequences for all brands and their retail networks.
2019 was Citroën's 100th anniversary, and this was marked by events in all its markets. More than 1,000 owners of new and classic Citroëns joined UK staff at Motofest Coventry, many dealers displayed classic cars in their showrooms and Citroën's display at Goodwood Festival of Speed encompassed the past, present and future, showing vehicles from the iconic 2CV to the Ami One vision of future mobility.
"Being with the brand 18 months, my personal perception is the nicest thing is we're a bit different. It is a quirky brand. Our USP is comfort, and we do all right in terms of getting that message across.
"I can look at our sister brands and see where it's similar in choice. I don't care whether you're in PSA or VW Group, you get cannibalisation within a group. The fact that we're a little bit different, and you can have us in a showroom beside Peugeot or Vauxhall and DS means people can see we're a different proposition to what they're used to. So, it does help."
He said the brand still maintains its reputation for innovation and value, and tough market conditions can be an opportunity for value brands. Brand perception suffered in the past – although Howkins said new car buyer survey data shows that is beginning to improve – and Citroën had seemed afraid to highlight its French roots.
That has changed with recent marketing campaigns, which use 'Franglais' phrases such as 'tame le beast' and 'Jacques of all trades'. Campaigns focus on showing Citroën's personality. YouTube videos have shown Rugby World Cup referee Nigel Owens inside a C5 Aircross trying to tame a bear, and 2018 Great British Bake Off quarter finalist Manon Lagrève has become a brand ambassador, featuring in a Citroën Road Trip on Instagram and Twitter.