City car specialist Smart is laying the foundations for higher new car sales volume and getting its franchisees geared up for the first of its new generation of cars, the Smart #1.
The electric-powered five-door crossover, whose #1 name is pronounced "hashtag one", will reach the UK in 2023. It is hoped to put the Smart brand on the consideration lists of far more car buyers than its iconic, yet niche, two-seater Smart ForTwo micro car has ever been able to.
In preparation for what is, effectively, being positioned as a relaunch, Smart showrooms will receive a modest refurbishment and franchisees will be expected to increase their marketing activity.
Since its birth in 2001, with just a two-seater micro car, Smart has twice reached peaks of almost 12,000 new car sales in the UK.
In its first decade this was assisted by new models such as the Smart Roadster and the Smart ForFour – a four-seater supermini, based on the 2003 Mitsubishi Colt, that offered more practicality for motorists.
Sales volumes dropped quickly after the ForFour was phased out in 2006 but rose rapidly again in Smart's second decade after the arrival of a second-generation ForFour, developed jointly with Renault's Twingo this time.
Since Mercedes-Benz sold a 50% stake in Smart to Chinese automaker Geely in 2019 this #1 will be the first new model developed.
The Smart #1 is built using Geely's SEA (sustainable experience architecture) platform, which in future is likely to be used also by Geely-owned brands Lynk & Co and Volvo.
Smart says its new car will have a range of up to 270 miles on a full charge – treble that of the electric ForTwo and ForFour Mercedes had struggled to turn Smart into a financial success since its launch, even though the innovative ForTwo (initially named the City Coupé) had instantly given the brand a cult status and its cars were sold by Mercedes dealerships.
David Browne, UK chief executive of Smart, told AM he hopes the brand's UK sales will climb by 2025 to the level of 8,000-to-12,000 units, which Smart last achieved in 2016.
That was three years before Mercedes decided to turn Smart into an electric vehicle (EV)-only brand in 2019 – it had offered a mass-produced electric variant of the ForTwo since 2013, but sales were low compared with petrol and diesel variants.
THE ONLY WAY IS UP
In 2021, Smart's UK new car registrations totalled 1,581 units, so sales can only go upwards. But Browne is upbeat about Smart's relaunch with #1 because of the rapid rise in demand for EVs and the strength of B- and C-segment SUV sales, which have grown market share from 25% to 40% in five years.
He says: "It's a great time to be relaunching an EV-only brand within the UK. We've got a fantastic product that's really suited to what's happening in terms of the market dynamics."
Many motorists moving into EVs have shown willingness to try brands that they otherwise wouldn't have considered, and Smart needs to ensure it has a compelling offer to draw their interest.
Sales growth will be "in an appropriate way", Browne says, adding that short-cycle business won't be necessary.
Retail sales will have priority short term, while building relationships with true fleet customers is also vital for sustainable growth.
A desire for convenience and consistency means omnichannel retailing is Smart's focus now; it has a direct retail strategy designed to promote online new car selection, and its dealers have agency agreements for new car sales fulfilment, which rewards them with fees for handling the sale and handover.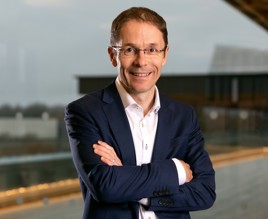 Browne says Smart will have full digital capability, but customers will choose how they interact with the brand. Wherever they choose, specifying the car they want to order will be simple – essentially down to trim level and colour – and the price they see advertised is the price they'll pay.
They can also choose a wallbox charger and arrange installation through Smart's partner.
Buyers will be encouraged to go into a Smart showroom, at least to take delivery of the car, he says.
"Particularly with the transition to EVs, there's a degree of reassurance that people need," he says.
"We've got that full online sales capability but backed by a really professional retail network…. I stress the point that our business model still sees the retailers being part of the process."
Browne says taking the price negotiation out of the process will remove inefficiency, because discounting takes a sales executive's focus away from understanding customer needs and presenting the product.
"As we make that transition across it becomes a completely different experience for customers in the showroom," he says.
Mike Ferguson, Smart's UK head of sales, says it allows him to focus on working with dealers on the quality of the customer experience, including post-purchase.
WORKING AS ONE
Browne adds that his challenge to Ferguson is to identify how the small brand team and its retailers can work as one unit, develop a team spirit and show everyone the character and personality of Smart.
Browne says: "Where I'd like to be is where some of the Mercedes experts in the showroom are looking across and thinking 'it looks like they're having some fun, that guy from Smart is in again working with them', so we have a kind of family feel.
"We've always been quite a forward-looking brand. We've also learned to do things a little bit differently. We like to have a bit of fun as we do business, and it's something we're keen to continue as we go forward."
Every new car sold will have an integrated service package and warranty, to keep it within franchised workshops for the first three years, and customers using a Smart workshop will get free roadside assistance, for up to eight years.
Browne adds: "It's a compelling offer, really giving people reassurance and it encourages them to work closely with our retail partners."
Fundamentally, EVs should require less maintenance so that puts increased onus on the brand to help retain more customers within the network for aftersales.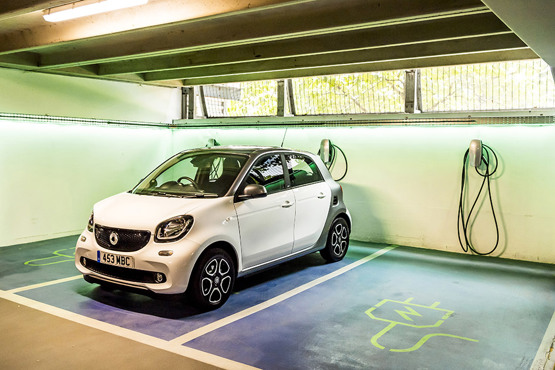 He believes EV owners have higher propensity to return to franchised workshops which they know have the expertise and equipment, so there should be good opportunities for Smart's franchisees.
Used car sales will remain outside the agency agreement and dealers will buy and sell their own stock.
Smart will continue to develop programmes for approved used car sales, which currently include 12 months' warranty and roadside assistance plus MOT test failure insurance and achieving strong residual values for the #1 is an important goal, he says.
The retail network, which comprises at least one Smart sales point in each of Mercedes-Benz UK's market areas, will begin taking pre-orders for the #1 this December.
Then, in early 2023, Smart will bring lefthand-drive models on a tour to their showrooms to allow them to invite prospective customers to "look and feel" before the deliveries of the first righthand drive cars start around mid-2023.
"The retailers are really excited about that because customers can see how different a product this is," Browne says.
That will coincide with a "subtle and efficient" refresh of the Smart sales area in Mercedes showrooms, such as replacing current Smart branding with a revised "cleaner" logo.
Browne says Smart is complementary to Mercedes but sees itself positioned akin to Mini and Volkswagen rather than in the prestige car market – it needs to be fun and accessible, while delivering premium products and service.
Further ahead, as more new generation Smart cars launch, Browne believes the brand has potential to go "well ahead of where we've been in the past" but without "over-cooking it".
He wants to maintain a personal touch as sales increase.
China is Smart's greatest sales opportunity but, asked how crucial the UK's success is to Smart, he said it is one of five critical markets in Europe.
Germany is the lead market of the continent (with 24,000 sales in 2021, fuelled by €9,000 state subsidies for new electric cars), and he thinks the UK can rapidly gain ground due to strong reasons for UK fleets to switch to EVs, such as favourable benefit-in-kind (BIK) taxation.
Isabela Ribiero, Smart's product management and market intelligence manager, says consumer research in China and Europe convinced the carmaker that its new generation cars must be "super-connected" and eye-catching for younger new car buyers, who'll be a target market.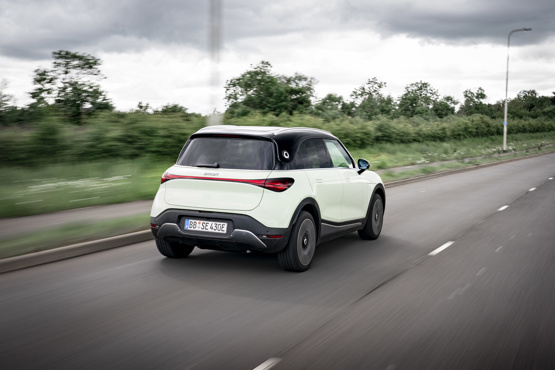 Some of the technology on the #1, such as its digital car key which will allow owners to define who else they want to allow to use the car, is also aligned with car-sharing in cities, which, she says, Smart is studying for opportunities in the future.
She adds: "We call our car 'software defined', because more than 70% of the features can be updated over the air, and on top of that we will be able to offer some options on demand for a customer. And when we talk about everything being connected, we're talking about how to connect to the car with your phone in our smartphone app, remotely changing some of the settings, sharing your digital car key with your family."
Browne says: "Customers will clearly see a new era of Smart, in terms of the product and the go-to-market strategy, but where they will see that consistency is in the retail presence.
"We're starting out from a really strong position, with a retail network including some of the best partners in the country, really professional with great retail environment. But now we're bringing new product into that space and bringing different customers in there as well. However, it's still fundamentally part of that retail network."