It's fair to say the past 12 months have been challenging for the car retail sector.
The first lockdown in March 2020 meant retailers were not able to trade for a full month during what is usually the busiest time of year and, while the end is potentially in sight, showrooms won't be open for the spring plate-change this year either.
Whenever AM speaks with carmakers, there is, inevitably, always the mention of how they want to work in partnership with their retailers and COVID-19 has been the ultimate stress test.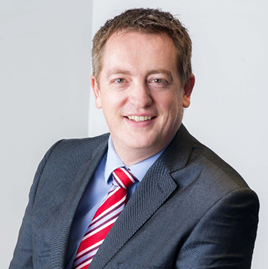 Mike Jones, ASE chairman, has been speaking with many retailer clients during this most recent lockdown and he has seen original equipment manufacturers (OEMs) react in different ways, particularly as it became evident that showrooms were not going to be able to open until April, missing the key March registration month.
Jones tells AM: "This produces pressure on the sales companies, who clearly still have volume to shift and internal targets to hit. The best have been taking a co-operative, medium-term view, being flexible on targets, bonuses and standards.
"Others, not so much, with some brands trying to encourage demo fleet changes despite the fact that the vehicles are idle with retailers not able to offer demonstrators to customers."
While socially distanced, click-and-collect has been in full swing, non-essential retail, including showrooms, will need to wait until April 12 to open their doors.
Jones adds: "Brands have to accept the bar will need to be lowered for 2021, even if I am expecting a fast start once the doors are able to open again."
One dealer, who preferred not to be named, told AM that some larger OEMs with high overheads and great volume are in a difficult position because they need to try to keep cars selling as best they can for obvious financial reasons.
The dealer says: "I have found that the smaller OEMs are more concerned with helping their retailers, but it has been a really mixed bag overall."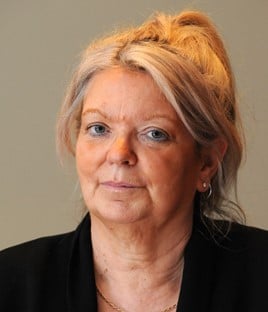 Sue Robinson, National Franchised Dealers Association (NFDA) chief executive, says it is vital for manufacturers to maintain a flexible approach with their dealer networks to be able to adapt to the fast-changing business environment.
Robinson says OEMs must appreciate how retailers have stepped up to the sudden challenges presented by the pandemic by improving their online offering and adapting quickly to conduct their businesses in a COVID-safe manner.
She says: "Current restrictions mean it cannot be yet 'business as usual' and this must be reflected by OEM expectations and communications with retailers.
"Feedback from retailers suggests that, while a large proportion of manufacturers have been supportive through the pandemic and during the latest lockdowns, a number of dealer networks were disappointed with the assistance received from their OEMs."
The NFDA is due to publish its Dealer Attitude Survey in the next few weeks to give a clearer picture of progress from Winter 2020, but the previous results from summer showed Lexus, Toyota and Kia taking the top three places for COVID-19 support.
Kia tells AM it recognises the pandemic has been an incredibly difficult time for all its dealer partners and their people.
Two-way communication has been even more vital than ever during the past 12 months.
A Kia spokesperson says: "We would like to thank our retailers for their dedication and for the ways in which they have responded and adjusted to the changing situations we have all faced.
"As a manufacturer partner, we have looked to support dealers throughout, working in partnership with Kia Finance for funding and cashflow management, and taking a pragmatic approach towards targets and all margin-related programmes."
One large dealer group AM spoke with says it has seen nothing but support from all its manufacturer partners throughout the pandemic.
Guaranteed targets, which mean dealer groups will get quarterly bonuses regardless of volumes sold, have been put in place by some.
Its CEO says: "Having guaranteed targets really has taken some of the pressure off because you're not then forced to give away margin or get involved with tactical registrations. There will always be dealers that ask for more, but we have nothing bad to say from our perspective."
A spokesperson for Toyota & Lexus told AM they have worked together with the network to support cashflow and keep the correct level of customer-facing staff in work to deal with enquiries.
The spokesperson says: "The network has also been very flexible and forward-thinking in its approach with the focus on building a future order bank and forward-booking appointments for when showrooms can re-open, while accommodating remote sales on a one-by-one basis where the customer feels happy to proceed."
Toyota & Lexus sales targets have been issued as normal, although they have been "re-seasonalised" to reflect the current trading limitations and the opportunity from April 12 onwards.
Volume-related bonuses have been guaranteed, as have operating standards margins during this period, so there has been no requirement to maximise sales to achieve full bonus earnings "and, therefore, no need to pressurise customers".
The spokesperson adds: "We are providing cashflow support for both sales and aftersales programmes and, utilising this, we have encouraged retailers to retain staff to proactively communicate with customers."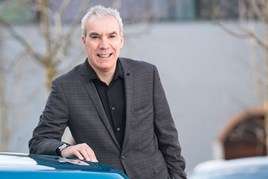 Dale Wyatt, Suzuki GB director, says: "Due to the nature of the retailers we work with, there is a natural interdependence between us.
"We have a lot of owner-drivers and being close to their business is important. We got out early with support from the first lockdown and that's been maintained ever since."
This support included scrapping targets, pulling forward bonus payments, fixing margins and pausing on corporate identity standards. Suzuki also put together a £1 million support package that funded around £10,000 per dealer to get them "digital ready".
This included a 13-point plan to get them better equipped for things like click-and-collect, as well as introducing live chat and digital reservations for vehicle sales.
As a result those Suzuki retailers that are "digital ready" have gone from 20% at the start of the pandemic to 80% during the third lockdown.
Wyatt says: "The measures we have put in place have set up the network for the future and we wanted to provide certainty over income.
"The cash position for a lot of our network is positive and it hasn't been as big of a problem as we thought it might be."
Hyundai was one of the franchises that was rated poorly in the last DAS, sitting at the bottom of the table for COVID-19 support.
A Hyundai spokesperson tells AM: "We have been working closely with our dealer partners through our franchise board to improve and enhance our ways of working – ensuring greater collaboration and clear and regular lines of communication.
"We have also launched a range of initiatives to address their challenges at this time in order to lay the foundations for a fast recovery and a stronger future."
Hyundai says it is focussed on acting quickly, responsibly and flexibly to support cashflow through the extension of stocking terms and capital deferment (working with Hyundai Finance) alongside "many other measures".
This includes investing in greater levels of digitisation to support online training and online sales, and providing additional sales, marketing and aftersales support where required.
The spokesperson says the OEM couldn't share further specifics, as they form part of Hyundai's commercial strategy.
CRUNCH POINTS AFTER MARCH
Dealerships have been in this position before. They will already be prepared to spring into action on April 12 and make the most of all the purchases that may
have been put on hold during the lockdown.
But there is the question of a difficult April and May for aftersales in particular, with generally no MOT or services coming in a year ago, dealers may struggle to get customers in, leaving a big gap until the summer.
Kia is working with its network "to ensure cars that had delayed services last year are brought back in-line with their original service schedule as far as possible".
It says: "This is important not only to help business continuity, but also to ensure customer safety. For example, time-sensitive fluids and components should be replaced at the correct time during a car's life, thereby preserving reliability and the full integrity of Kia's industry-leading seven year/100,000 mile warranty."
Suzuki is putting together an appropriately-priced vehicle health check campaign that targets vehicles that have done lower mileages during lockdown.
Wyatt described the idea as "a vehicle health check that also gets your service book stamped".
Toyota & Lexus says it will also assist retailers with national campaigns to support the relative potential workshop gap in activity to help address the shortfall from service and MOT deferrals.
WHAT HAPPENS NEXT?
Robinson says although retailers have shown their resilience and have repeatedly adapted to provide their customers with the best possible experience via their online and click-&-collect services, this cannot fully replace the traditional buying process.
She says: "There continues to be a proportion of consumers holding off buying while they wait for showrooms to reopen, especially for new cars.
"Currently, this is the main challenge, combined with the difficulty to plan long-term due to the uncertainty regarding the current restrictions.
"The industry may also face short-term logistical challenges as businesses adapt to a number of new procedures required by Brexit, however, these will ease as we get used to the new processes."
Toyota & Lexus foresees the immediate challenge being the ability to support the anticipated increased level of volume of customer interactions and part exchanges once lockdown lifts.
The Toyota & Lexus spokesperson adds: "The final challenge is one the network itself will need to manage carefully and this is to do with staff wellbeing as many of our network colleagues have been working incredibly hard with fewer resources available. An anticipated incredibly busy Q2 will mean our partners will need to be mindful of staff burnout."
Another dealer AM spoke to was positive about future trading from April. He says: "This won't be like the last lockdown lift. There may be some pent-up demand, but it probably won't be as strong as the bounce back last year.
"But we are in a good position. OEMs have plenty of stock due to preparations for a no-deal Brexit at the end of 2020.
"We have also got even better at digital retailing and you can see that from the January performance.
The market may have been down 39.5% in January, but that's a very different story from the 97% drop in April last year. We're feeling really positive about the remainder of 2021."
Author: Tom Seymour