The 2023 AM Awards Retailer of the Year winner is TrustFord, the world's largest Ford dealer group, with 65 locations across the UK.
Selected from the winners of the two Dealer Group of the Year categories, AM's judges found TrustFord's dedication to innovation and robust internal processes as some of the defining reasons why it was deserving of this headline award in the face of tough competition.
The business represents one of the highest volume car manufacturers in the UK that is transforming into an electric and commercial vehicle specialist.
With this in mind, the judges found the team at TrustFord truly willing to embrace change and to be eager to innovate and match rapidly evolving customer expectations.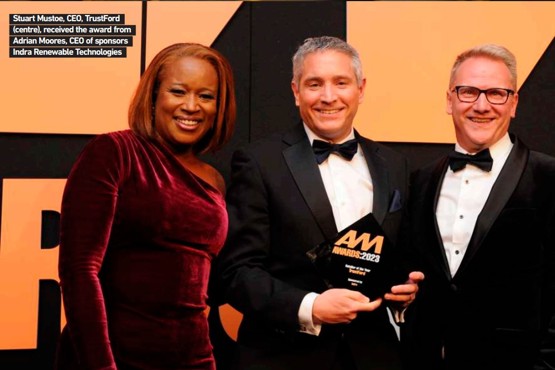 The group is continuously looking to challenge how it does business and to address areas that could hold it back from delivering on the highest levels of customer and employee care.
This includes ongoing investment and innovation in areas such as recruitment, customer experience, systems, servicing, parts and fleet.
The entire car industry has faced difficult challenges over the past few years and 2022 was no exception with severe disruption to vehicle and parts supply.
TrustFord turned these trials into opportunities with an impressive 47% increase in new car trading profit and a 17% increase in parts profit, driven by its 15 Parts Plus sites nationally.
The businesses retail operations were underpinned by a combination live video appointments, click and collect and home delivery offering as part of its joined up omnichannel offering.
All of the above was achieved while increasing its net promoter score for sales to 90% in 2022, compared with 88% in 2021.
Sponsor's comment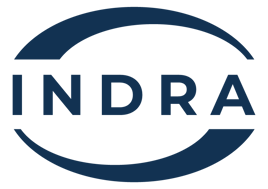 "As innovators in the electric vehicle charging and smart energy technology space, we are delighted to have presented the prestigious retailer of the year award to TrustFord.
"Indra is proud to work with leading automotive brands, adding value to the electric vehicle ownership proposition with a class-leading EV smart charger for the home.
"Our tariff-agnostic technology enables drivers to unlock cheaper, greener charging, making EV ownership even more attractive to those looking to reduce their vehicle running costs and carbon footprint.
"We're also pioneers of bidirectional charging technology, which is set to unlock even greater savings in the future. Currently still in development for the European market, this technology will fundamentally change the way we view and value automotive ownership. EVs will no longer be just a mode of transport but will be valued as high-capacity batteries on wheels that can power homes, workplaces and beyond with green energy.
"We very much enjoyed celebrating with dealers at the AM awards and congratulations once again to TrustFord." said Adrian Moores, Indra's chief executive officer.
Our AM Awards 2023 sponsors