Marshall Motor Holdings chief executive Daksh Gupta has called for OEMs to accelerate cuts to their franchised networks as part of efforts to solve the retail sector's staffing crisis.
Spelling out his controversial view, Gupta told AM that reducing the number of dealerships across the UK was a sure-fire way to slow a staffing crisis resulting from wage inflation and a shortage of candidates to fill the sector's growing list of vacancies.
But BDO's head of motor retail Steve Le Bas, said: "Consolidation is one answer, and I guess that will happen, but it will only benefit some – helping the big car retail groups get bigger."
Office for National Statistics (ONS) data shows that UK job vacancies rose to a new record of 1,172,000 – an increase of 388,000 from the pre-pandemic level in Quarter 1 (Jan-to-Mar) 2020 – during the period from August to October 2021 as the unemployment rate decreased from 4.7% to 4.3% in Q3.
The three-month average for seasonally-adjusted total pay ended September at 5.8%, meanwhile.
That's down 3.3ppts on June's high of 8.5% but – excluding the summer peak – remains the highest level of growth since 2007.
While car retail is not the only sector feeling the strain of finding staff, business leaders told AM they were battling outdated views of the sector and a legacy of underutilised apprenticeships as they head into an employment crisis that the Institute for the Motor Industry (IMI) warned may not peak until 2026.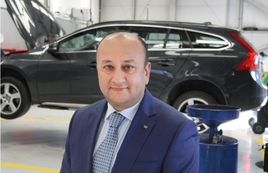 Gupta told AM "we are in staffing crisis right now", adding: "OEMs need to look at what's happening in the marketplace and follow through with their plans to rationalise their networks, and fast, in my view.
"If you can action those closures there will be people available in the market.
"I don't think there'd be job losses and it would relieve some of the pressure with staff shortages – relieve pressure on their networks."
Gupta told AM that his AM100 PLC would normally run with 140 to 150 vacancies – just under 3%.
"Right now, we have 350 across all job roles," he added.
Salary survey
BDO's Motor Salary Survey revealed vehicle technicians were the biggest wage increase winners in 2021 as the sector's average pay rose 5% to £41,817 (2020: £39,755).
Its data suggested that overall staffing levels had remained consistent from 2020 to 2021, despite responses which varied from a fall of 20% through to increases of up to 25%.
"Last year, over half of dealers were expecting to have fewer people in the business going forwards, but the responses this year suggest this expectation has now fallen to just a third," it said.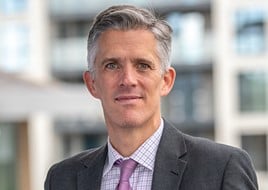 Le Bas said that, while the furlough scheme had allowed many retailers to retain staff, car retail's staffing challenges have escalated in the wake of resulting lifestyle changes and the ongoing effects of Brexit.
"In automotive, there has always been a battle for manpower and technicians and now it's being fought harder than ever," he said.
Le Bas said the widespread staff shortages causing wage inflation in car retail have not been helped by the departure of around 600,000 foreign workers from the UK as a result of Brexit.
But he added that many have left for other reasons. "Our feedback suggests that, for the most part, those that have left car retail businesses have done so because they have left the sector," he said.
"They've decided 'I don't what to be a technician anymore, I'll go off and be an Amazon or Uber driver'.
"Businesses are being asked if they could make the aftersales roles less stressful. Yes, people are happy to work hard for 40 hours a week, but what they would like to be taken away is that target, target, target scenario."
Nigel Hurley, chief executive of Sytner's CarShop used car supermarket division, is currently on the look-out for 100 employees after its headcount grew from 1,400 to more than 1,600 in the past year.
He said the increased focus on used car sales in a market starved of new car supply – and the need to invest more in reconditioning as dealers accommodate older stock – had increased demand for technicians and car preparation staff.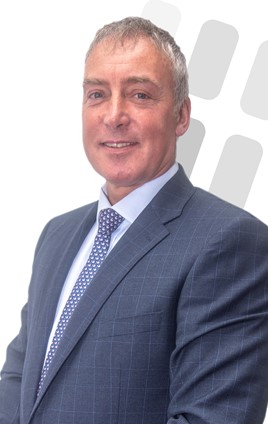 "When we came back with a bang after the COVID lockdown last year, all the vacancies we'd had previously came back overnight," he said.
"We've opened five stores in the past 12 months and we've needed to fill a lot of roles.
"It's been a battle, but you cannot always pay more to retain people and get them through the door.
"In recent months, we've been looking hard at our wage structure, incentives, flexible working and how we manage our teams to motivate and lead them better at every level."
Cash solutions
Gupta highlighted that even a business with one of the sector's strongest reputations as a good employer was feeling the impact of rising salaries.
"One of our technicians was recently offered a 25% salary increase and a £10,000 joining incentive by another business," said Gupta.
"We were able to have a conversation and offer him a bit more – and he did stay – but it was nothing like that offer.
"Buying people financially isn't the answer. What you can pay in today's labour rates compared with tomorrow's average invoice value is something people have to consider very carefully."
The IMI has warned that there will be a shortfall of almost 36,000 EV-trained technicians by 2030 if retraining isn't addressed urgently, suggesting that the skills shortage will not reach its peak until 2026 – placing huge pressure on recruitment.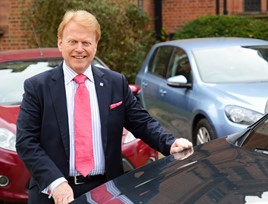 Steve Nash, IMI chief executive, said: "As of 2020, there were 15,400 qualified TechSafe technicians in the UK.
"That number represents just 6.5% of the UK automotive sector and was already giving us cause for concern. Our new analysis paints an even more challenging picture."
The IMI is repeating its plea for the Government to commit funding to support EV skills training, suggesting £15m would help towards training up to 75,000 technicians.
Nash said: "Whether it's looking at incentives to retrain the existing workforce, or ensuring that school-leavers and people changing the direction of their career are excited about the prospects of working in such a fast-moving sector, there needs to be a mind-shift in how to fix the widening skills gap."
Young recruits
Gavin White, managing director of recruitment agency AutoTech Recruit, said his business ventures into schools and colleges to attract new talent to the sector.
He added: "The shortage of technicians which is starting to hit the sector hard is 10 years in the making.
"Brexit and COVID have played a part, with lots of workers heading home, but the truth is that there has been massive under-investment in apprenticeships.
"It's a crisis that we watched approach and did next to nothing about."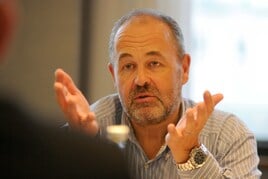 Robin Luscombe, managing director of Leeds-based Suzuki and MG franchisee Luscombe Motors, was keen to highlight efforts to recruit in his sales department.
Luscombe pointed to the pressure of finding younger recruits in the wake of intense digitalisation.
"Our USP will always be the personal touch and if you want people to deliver that via email or social media that is something that takes time," he said. "It's not like the days when there'd be a phone call, followed by a visit where the customer would buy a car. You have to be prepared to respond to enquiries in an evening and nurture a relationship online if necessary."
Luscombe is even playing with job titles in a bid to overcome negative stereotypes.
"Nobody wants to be a salesperson anymore, they want to be a digital marketer and that's the job they will be doing for us," he said. "The demands of the job have changed."