Digital Issue page
December 2019
Date: 04-12-2019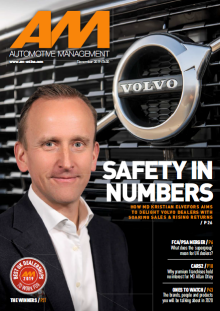 Safety in numbers/ P26
How managing director Kristian Elvefors aims to delight Volvo dealers with soaring sales and rising returns.
FCA/PSA merger/ P6
What does the 'supergroup' mean for UK dealers?
Cars2/ P18
Why premium franchises hold no interest for managing director Allan Otley.
Ones to watch/ P43
The brands, people and products you will be talking about in 2020.