AM100 2020
Date: 20-11-2020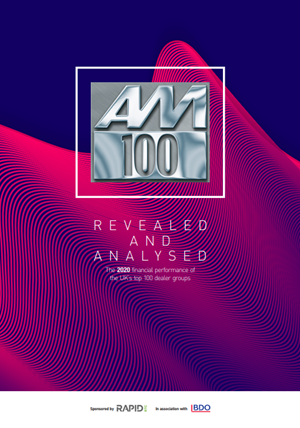 Welcome to the 2020 AM100 report
As motor retail settles into a new decade (ignoring COVID-19 for a moment), we've made a few changes as to how we present the AM100.
The biggest change is our new partnership with the motor trade experts at accountancy firm BDO. Its head of motor retail, Steve Le Bas, and senior audit manager James Evans have been involved in auditing the AM Awards for several years, and have kindly agreed to tackle the AM100's number-crunching.
You can read the findings here, with the main turnover table in the centre pages.
Tim Rose
AM editor