The Independent Motor Dealers Association (IMDA) has started the search for a head of membership services as it looks to grow its car retailer membership in its third year of operations.
The IMDA is looking to recruit its first salaried member of staff after identifying "great potential for more new members" and setting a target of doubling its membership over the next 12 months.
Launched in August 2017, the IMDA is a none profit organisation which aims to support independent car retailers through the provision of support, recognition, buying power, and a voice to influence change within the industry.
Chairman Umesh Samani told AM that the group now has almost 600 members and around 45 supplier partners.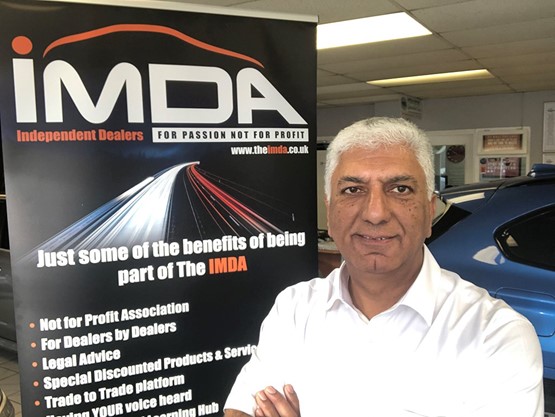 He said that the association had experienced a phenomenal growth in demand during the COVID-19 pandemic, stating that this had been a contributing factor in the decision to appoint a full-time member of staff.
"With this growth the association has simply not been able to handle and cope with everyone as all the founder members also have their own businesses to run," said Samani.
"Due to such success the not-for-profit association is looking to recruit."
The IMDA's head of membership services role is being advertised with an annual salary of £25,000 (plus potential OTE bonus) and applications can be submitted by September 30.
A statement issued by the IMDA said: "The job involves assisting the chairman and founders committee in delivering the above support to our members, allowing them to grow their businesses and offer support when required.
"The IMDA is growing organically through word of mouth and social media but there is great potential for more new members, and we are looking to double the membership over the next year.
"This will require some marketing, prospecting, and sales experience.
"The successful candidate will have knowledge of the used car market through previous experience and come from a sales or account management background."
Potential candidates interested in applying for the role are being urged to contact Samani, the boss of Stoke-based Specialist Cars, via email, to: umesh@theimda.co.uk.