Sturgess Motor Group has completed the sale of its Volvo Car UK franchise in Leicester to TMS Motor Group after revealing a pre-tax loss of £1.26 million in its 2018 annual financial results.
Sturgess, which last year celebrated 120 years of trading and also represents Jaguar Land Rover (JLR), Hyundai, Suzuki, Fiat, Alfa Romeo and Abarth, has withdrawn from the Swedish premium car brand's network with the sale of the facility on Almond Road, Leicester.
In a set of annual financial results published this month the group reported a turnover of £136.8m but was forced to offer reassurance that it would "continue in operational existence for the foreseeable future" as it remained "in dialogue" to extend its current banking facilities amid 2018 losses which amounted to £2.73m after tax and minority interests.
In its annual results statement for the period to December 31, 2018, Sturgess said: "The directors continue to adopt the going concern basis of accounting in preparing the annual financial statements.
"The directors also note that they have a significant property portfolio worth £15.3m that in a worst case scenario could be used to repay existing bank loans and overdrafts."
Sturgess said that a review of its costs had revealed that the returns presented by the Volvo dealership in Leicester "did not justify the future expenditure required by the manufacturer".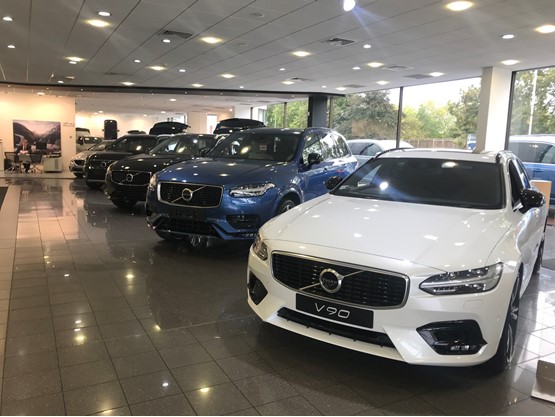 Leicestershire-based TMS has added to a Volvo Car UK representation which includes Coventry and Hinckley showrooms with its move to acquire the Leicester facility.
Its two other Volvo sites have already been brought in-line with the Volvo Retail Experience (VRE) corporate identity and plans are underway to redevelop the Leicester business.
TMS Group managing director, Len Hallows, said: "We are delighted to have expanded our operations because we can now represent Volvo at three different locations across the East Midlands. Leicester represents a territory with huge potential and is contiguous to our Hinckley and Coventry market area.
"This exciting period of growth is instrumental to us achieving our goal of delivering scale to our family business. With this scale, we are able to invest in the talent that will drive TMS to the next level."
TMS, which also represents Kia in Hinckley, recorded a turnover of £58.9m and pre-tax profits of £288,468 in its financial year ended December 31, 2018.
Hallows said: "Our mission is clear: we want to deliver an exceptional experience that customers trust and advocate in Leicester. We look forward to meeting customers old and new very soon."
TMS has retained all members of the Sturgess Volvo team, who will continue to look after the Volvo customer base in Leicester and the region.
Sturgess Group managing director, Barney Sturgess, said: "We have taken the decision to sell our Volvo business to TMS, while retaining the property at Almond Road.
"Like us, TMS is a family business and has been associated with the Volvo brand for many years. All staff will transition as part of the sale and we are confident that the business and its team will flourish under TMS's stewardship."