Stoneacre Motor Group has increased its Toyota, Lexus and Renault/Dacia representation with its takeover of RMB Motor Group in the North East of England.
RMB represented Toyota and Lexus at Stockton on Tees, Toyota, Renault and Dacia at Northallerton, Toyota, Renault and Dacia at Darlington, and had an Autoparc used car centre at Yarm together with a body repair centre. In 2019 it turned over £60.8 million.
Stoneace now represents 29 brands, with 138 franchised outlets at 62 sites.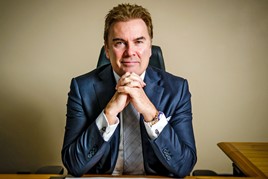 "The latest acquisition of RMB Motor Group demonstrates the close working relationship we have with our franchise partners and confirms commitment by Stoneacre to grow and scale representation in mutually agreeable locations," said Stoneacre managing director Shaun Foweather.
Stoneacre now has five Toyota dealerships, two Lexus centres and six Renault/Dacia outlets.
It joined the Lexus dealer network in 2020, taking over representation in Newcastle from Jardine Motors Group and opening a showroom dual-branded with Aston Martin.
Foweather added: "We have now met the new team and I would like to welcome them to the Stoneacre family, we have started training immediately and are planning for further investment into the business, infrastructure and the people to fully maximize the opportunity.
"I would like to thank the senior team at Toyota/Lexus and Renault/Dacia for their continued support."
All staff have transferred to Stoneacre except the RMB directors and shareholders.
In 2017 and 2018 RMB Toyota was hailed among the brand's finest retailers in Europe, and RMB managing director Robert Bennett (pictured left, below) collected the Ichiban customer service award.
This is Stoneacre's first major acquisition since its takeover of Hodgson Newcastle group in August 2020, which had been built into a strong owner-driven motor retailer by entrepreneur Steve Hodgson.
Privately-owned Stoneacre has been building by acquisition and new dealership openings since Foweather told AM in 2017 that it had ambitions to almost double its then £560m annual turnover and enter the top 20 of the AM100.