Marshall Motor Group has continued its 2021 acquisitions with the addition of Nissan Leicester to a growing franchised car dealership portfolio.
Completion of the acquisition from Renault Retail Group was confirmed this morning (July 1) and comes just over a month after the AM100 PLC acquired the Cheltenham and Gloucester Jaguar Land Rover (JLR) franchise from Heritage Automotive.
The addition of the Nissan business expands Marshall's Nissan portfolio, which already included dealerships in Grantham and Lincoln and includes the purchase of the three-acre freehold site on Abbey Road in Leicester.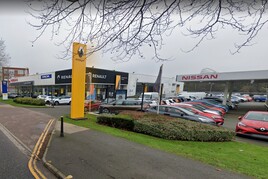 The Nissan business had been in a multi-brand showroom alongside Renault and Dacia in Abbey Lane, prior to Vertu Motors' takeover of the Renault Leicester business.

Marshall chief executive, Daksh Gupta (pictured), said: "This acquisition is another step in our strategy to grow scale with existing brand partners in new geographic territories.
"We are delighted to represent Nissan in Leicester, a territory that we know very well. We are already a major employer in the area, and I am delighted to welcome our new colleagues to the Marshall family."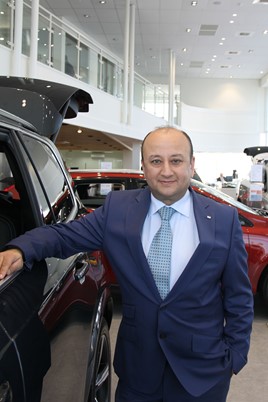 Spencer Clayton-Jones, the director of network development and customer quality at Nissan, said: ''We are delighted that Marshall Motor Group, a key business partner of ours, has successfully completed its acquisition of Nissan Leicester.
"Leicester is an important point of representation for the brand and this acquisition builds on Marshall's existing Nissan portfolio of Lincoln and Grantham.
"We are looking forward to working with the team to develop the Leicester operation further."
Marshall was the AM100's seventh-ranked car retail group by turnover in 2020 and now operates 116 franchises, representing 22 manufacturer partners.
Its most recent acquisitions both extend the PLC's freehold property holding.
Marshall revealed last month that it plans to develop a new dual-franchise JLR dealership a new freehold location at Ashville Business Park in Staverton – the site of the previous Land Rover dealership – in August, following its acquisition of the former Heritage Automotive business.
Meanwhile, Gupta said that the group's staff are "revved-up" for the remainder of 2021 after receiving a 2020 'loyalty bonus' and a back-dated pay review, as announced in a recent AGM statement.
He told AM: "The last few weeks have been pretty special," Gupta told AM. "The response to the AGM statement about the bonus and pay reviews has been amazing – my email inbox went mental after that announcement – and I could not complain at the 100% vote for my re-election by shareholders.
"The result of all that positivity is that everyone in the business is really revved up and motivated to continue delivering as we have been."