Marshall Motor Group is issuing its 4,000 staff a one-off cash "loyalty" bonus and a backdated pay review after outperforming the market as it emerged from a COVID-hit 2020.
Chief executive Daksh Gupta first told AM about the pay review – following last year's freeze on any increases in salary – as he revealed that the AM100 car retail PLC would be repaying £4 million in Government support last month.
Gupta said at the time that the move, which came in an AGM statement which revealed directors would forego their own bonuses for the period, would allow him to hold my head up high".
Now Marshall has revealed that eligible colleagues – directors are excluded – will receive a bonus equivalent to 1% of their basic salary capped at £500 with nobody receiving less than £200.
Marshall's employee pay review, meanwhile, will deliver up to 4% increases, backdated to 1 May 2021, it said.
The cost of these measures equates to around 10% of the group's 2020 profits.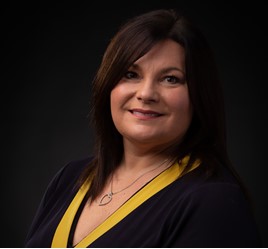 HR director, Jo Moxon, said: "Marshall has a fantastic team and I am extremely privileged and proud to work alongside them. People are at the heart of our business and creating a positive working environment and culture for every colleague has a huge positive impact on our business.
"The one-off bonus, which Daksh Gupta our CEO announced via video call to colleagues, is recognition and demonstration of our appreciation to our colleagues (and families) for their continued commitment and loyalty to Marshall."
Back in April, Marshall was listed in the Great Place to Work UK rankings for the 7th year running.
Marshall's May AGM statement committed the group to repaying all Coronavirus Job Retention Scheme (CJRS) grants received for 2021 (£2.6m) and all non-essential retail sector grants (£1.4m).
The move cemented a pledge, first announced back in March, as it revealed an 11.1% market outperformance on new retail car sales and 7.2% in used in the four month period to April 30 and forecast a 2021 year-end profit before tax of £21.1m – matching its 2019 performance.
At the time Gupta also told AM that Marshall employees would be given "immediate" pay reviews after a pause on pay rises in 2020, while directors would forego their own bonuses.
"I can hold my head up very high with the actions that we have announced today," he said.
"We entered 2021 saying that we would not take any Government support this year, but the virus hit hard in January and February and we had to furlough staff to protect them and our customers.
"Now, after a strong March and April, I'm really proud to say that we can pay back £4m to the Government.
"A strong moral compass is part of our company DNA. We take our moral responsibilities very seriously."
Marshall reported revenues down by 5.3% to £2.15bn as pre-tax profits rose 3.7% to £20.4m in its annual financial results for the period to December 31, 2020, published in March.