Marshall Motor Group expects to deliver record underlying profit in 2021 after riding the automotive retail sector's positive tailwinds of customer demand and appreciating used car values.
The AM100 PLC delivered its positive outlook in a trading update issued via the London Stock Exchange this morning (June 25), prompting suggestions it is set to emerge from 2021 as "a sector winner".
It follows last month's commitment to repay £4 million in Government COVID-19 support and this week's announcement that the group would be handing its 4,000 staff a 2020 'loyalty bonus' and a backdated pay review – while forgoing all director bonuses.
Marshall's statement said: "Despite having committed to repay £4m of Government support, as previously announced, the board now expects that continuing underlying profit before tax in 2021 is likely to be significantly ahead of current market expectations and well ahead of the Group's historic record result."
On Wednesday (June 23), fellow car retail PLC Vertu Motors upgraded its pre-tax profit forecast for 2021 to £28m to £30m – thanks largely to the 'exceptional used car market'.
Marshall said that its upturn in fortune following multiple COVID-19 lockdown's over the past 15 months could be partially attributed to "a recent unprecedented used vehicle value appreciation and favourable demand-to-supply conditions for both new and used vehicles".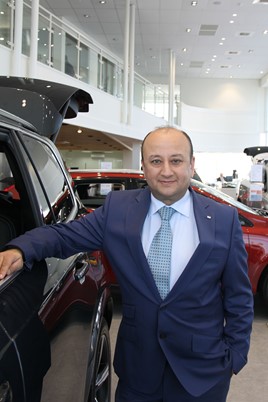 In addition, the group said that it has continued its strong outperformance of the wider new and used vehicle markets and chief executive, Daksh Gupta, said that the business had benefitted from the positivity of its staff, describing them as "revved-up" by the buoyant market.
The full result of the positive uptick will be reflected in Marshall's interim results, which will be published on August 10.
The Marshall board said it would consider its position on the resumption of shareholder dividend payments at that time.
The group did acknowledged that vehicle supply issues, resulting from the global shortage of semiconductor microchips, are expected to heighten, however.
Gupta said the issue was becoming increasingly "acute", adding that the market would be "fascinating" in Q3.
Marshall's statement said: "There remains a high level of uncertainty over the second half of 2021, and possibly longer, given the potentially significant impacts of new vehicle supply issues as a result of a well-documented worldwide shortage of semi-conductors, a realignment of used vehicle values and the continuing impact of the COVID-19 pandemic.
"To date, supply issues have had limited impact on the group's sales volumes, however supply in both new and used vehicles has tightened and there are signs that these issues will become more acute in the second half of the year and maybe beyond.
"As a result, there are a wide range of possible outcomes for the group's full year results."
In his analysis of Marshall's latest trading update, Zeus Capital market analyst Mike Allen suggested that the group was on track to emerge from 2021 as a "sector winner".
He said: "This latest earnings upgrade reinforces our view that MMH is a highly reliable platform that is well positioned to emerge as a sector winner.
"The effects of COVID-19 are likely to accelerate change in the sector. Following this latest upgrade, MMH trades on a 2021E P/E of 7.3x and an EV/EBITDA of 2.6x, which looks far too low given the growth generated, and strength of balance sheet that can be unlocked to generate further value from here."