Stoneacre Motor Group has assumed responsibility for the entire Toyota North East Market Area after completing the acquisition of Jardine Motor Group dealerships in Durham and Sunderland.
The growing, Thorne-based AM100 car retail group now represents Toyota in Stockton-on-Tees, Darlington, Northallerton, Newcastle, Gateshead, Durham and Sunderland, along with Lexus dealerships in Newcastle and Stockton-on-Tees.
Stoneacre's most recent acquisition from Jardine follows the November 2020 addition of its former Newcastle Lexus franchise.
Over the course of the past year, the group has also expanded its footprint in the North East through the acquisition of Hodgson Newcastle in August 2020 and, more recently, that of Toyota, Lexus and Renault/Dacia franchisee RMB Motor Group, in June this year.
Its latest acquisitions increase manufacturer representation to 29 franchises with 140 franchise locations at 64 branches.
Stoneacre thanked Jardine for its "total support" in completing a smooth transfer of all staff, business property and assets.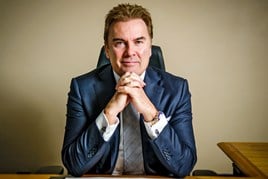 Managing director Shaun Foweather said: "Acquisitions such as this are usually only possible with the full support of the relevant manufacturer partners and I would like to thank the senior team at Toyota and Lexus for the opportunities."
Foweather added: "As with the rest of the Motor Trade we have seen many challenges through 2020 and 2021: having to deal with a major pandemic and find ways to run our operations whilst ensuring a safe working environment for our team and visiting customers; dealing with electrification as we transit from the Internal combustion engine to all electric vehicles; changing our internal processes to handle the increase in digital acceptance from customers; and the review of franchise representation which is being driven by some manufacturers as an agency model concept.
"Despite this our teams have been resourceful, supportive and diligent which has delivered in excess of £1 billion revenues and record profits for our company during our latest financial year.
"Toyota and Lexus have an incredible product range with some amazing models due to enter the market very soon, the latest acquisition will allow us to ensure we provide a great market share in the North East territory whilst providing an excellent on site and digital experience for our customers.
"The newly-acquired team were extremely enthusiastic to join the Stoneacre family and I would like to welcome them all."
Stoneacre said that it remains acquisitive and would discuss any franchise opportunity with either dealer groups, owner drivers, stakeholders, existing or potential franchise partners.
Franchise and development director Philip S Wade is keen to talk to confidentially to potential future acquisitions. He can be contacted via 07767 331332 or philip.wade@stoneacre.co.uk.