Chorley Group managing director Adam Turner has said further growth is on the cards after the family-run car retail group added two new Citroen dealerships with acquisitions from BCC Cars.
Turner told AM that the rapid evolution of UK automotive meant that a "grow or go" mentality in the franchised car retail sector, adding that the addition of two new Citroen sites from the Bolton-based group was part of a push for further growth with its existing OEM partners.
"Organisations of our size have two options, grow or go, because the industry is moving so fast and the big boys are getting so big," he said.
"We recognise that we're in the middle of the pack right now but we've built a really good office structure, both physically and digitally. Now we need to roll that capability out over more businesses.
"Discussions are ongoing with all our brand partners about potential growth opportunities. Being a local, family-run business we have an idea where those opportunities will arise and the aim is to grow with multi-franchised sites."
Chorley Group was a new entrant in the AM100 rankings in 2021, making its debut in 94th position with a turnover of £128.2 million.
Further growth was already secure following last March when it joined the Vauxhall and Mitsubishi franchises with the acquisition of Lancashire-based 06 Ormskirk Ltd.
Recent months have also seen the group join the growing Isuzu UK retail network and move into a new, standalone MG Motor UK dealership in Chorley – trebling the growing brand's retail footprint in the town.
Chorley Group's BCC acquisitions take its Citroen representation to three outlets and follows a decision to start work on a new Citroen site in Skelmersdale, where the Stellantis brand will replace the outgoing Mitsubishi sales business.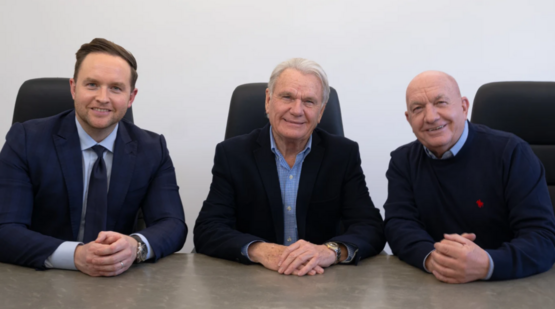 Turner said: "Similar to last March's purchase of the 06 group, BCC was a logical fit for us. It is a family business with similar values and beliefs –and we hope to continue to develop on the great foundations that chairman, Mike Holt, and his team have laid over the years and see the continued growth of the businesses."
All 48 current BCC employees will become part of the Chorley Group as part of the Citroen dealership acquisitions – including three of the senior team directors.
BCC will retain ownership of its Hyundai franchise in Bury.
Group founder and chairman, Mike Holt, said: "Chorley Group bought our Nissan dealership in Wigan in the mid 90's so I'm familiar with them and am pleased that the business has now acquired BCC's Citroen operations in Bolton and Blackburn.
"I established BCC Ltd in 1980 after borrowing against my dad's mortgage, so it means a lot to me. I poured blood, sweat and tears into making it the success it is. I wouldn't let it go to just anyone and I'm pleased that Chorley Group will be taking over.
"I'm going to enjoy more time with my family whilst I am still in good health and give my best wishes to Chorley Group in continuing with the success the Citroen operations we have enjoyed."
Despite Chorley Group's growth trajectory, Turner said there was no pressure on the business to drive turnover.
He told AM "From day one, when the business was started by my mum and dad selling cars from home in 1989, we have never had a strategy with regards to how big we wanted to get or a turnover we wanted to achieve.
"The goal is to have a successful, profitable business. There are no shareholders to satisfy, just ourselves with the knowledge that we're building something that is growing and sustainable."