Brexit could cause the closure of up to 1,000 vehicle repair outlets within a fortnight of Britain's departure from the EU under a 'no deal' scenario, a meeting of the sector's providers has suggested.
Minutes from a meeting of 17 sector specialists handed to online news outlet, Insider Media, revealed that many believe border delays and import tariffs could have a devastating effect on body shops and vehicle repair operators in the immediate wake of a no deal Brexit.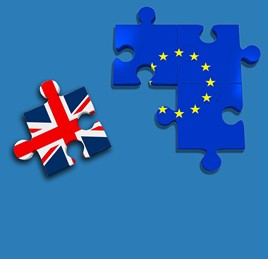 How has Brexit affected you?
What impact will Britain's departure from the EU on March 29 have on your business? Would you change your vote if you could? Are you getting the manufacturer support you need?
Take survey
BI reported that the "just in time" parts supply model employed by the UK 3,000 vehicle repair companies meant that it will quickly become harder for vehicle crash repair companies to get hold of the parts they need to complete repairs on time.
Minutes of the meeting said to have been leaked to BI stated that prolonged import delays of three to four weeks would deliver "dire" consequences to body shops.
By week three, it said "many repairers would have run out of cash and face closure," and by week four "even repairers with strong balance sheets would be in trouble" while some would have "to raise cash or sell assets to survive."
Opinions shared at the meeting raise questions about the repercussions of such a scenario on franchised car retailers.
Many aftersales departments rely on third-party body shops certain services.
Others provide parts through manufacturer-approved parts centres.
Steve Field, managing director of Page Automotive Accident Repair Group, is said to have told last month's meeting that up to 1,000 UK car repair companies "could be on the brink of closing" just two weeks after a no deal Brexit.
Talking to BI, he said: "If we can't repair cars, we can't maintain our cash flow. If we don't have cash coming in, we can't meet expenses going out of the business."
The Society of Motor Manufacturers and Traders (SMMT) continues to lobby the Government in a bid to take a 'no deal' Brexit "off the table".
The immediate impact of a no deal Brexit on the automotive industry would create problems around the supply of parts and vehicles in and out of the UK, it said, in turn creating supply problems for dealerships across the UK.
Mike Hawes, SMMT chief executive, said: "As MPs prepare to vote on the Government's Brexit deal, we urge them to remember they hold the future of the British automotive industry – and the hundreds and thousands of jobs it supports – in their hands.
"Brexit is already causing us damage - in output, costs and jobs, but this does not compare with the catastrophic consequences of being cut adrift from our biggest trading partner overnight.
"The Just-in-Time nature of automotive means the impact of 'no deal' will be felt, not in months or weeks, but hours."