Vauxhall may emerge as "the survivor" of a post-Brexit car manufacturing sector in the UK, according to PSA Group chief executive Carlos Tavares.
Despite reporting a €1.7 billion (£1.46bn) increase in recurring operating profit in the group's first full year results since its acquisition of Opel Vauxhall, Tavares would not rule out the closure of plants.
He said that PSA had built up stockpiles of parts and products in preparation for Brexit disruption, and that "the bureaucracies of supply chain are going to be disruptive" in the event of a "no deal" scenario.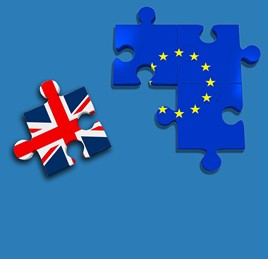 How has Brexit affected you?
What impact will Britain's departure from the EU on March 29 have on your business? Would you change your vote if you could? Are you getting the manufacturer support you need?
Take survey
However, he suggested that there remained a choice between the "dark side" and a prosperous future for a Vauxhall brand that is "warm to the hearts of UK consumers".
Quoted in The Daily Telegraph today (February 27), Tavares said: "We can go on the dark side and say, well perhaps you have to shut down plants and things like that.
"Well, if we have to make unpopular decisions we will.
"But on the other side, let's not forget that we have the Vauxhall brand.
"We may have the opportunity to be the survivor – the survivor of the automotive industry in the UK.
"Because Vauxhall is a brand that is warm to the hearts of UK consumers, we may be the ones with the best opportunities to survive and make a good business out of it."
Tavares comments follow Nissan's decision not to build the new X-Trail SUV at its Sunderland manufacturing plant and Honda's conformation that it plans to close its Swindon by 2022 – placing around 3,500 jobs at risk.
PSA's results, revealed at a conference at its Paris headquarters yesterday (February 26) revealed a more positive outlook for the French manufacturer on the whole.
In 2018 Opel Vauxhall achieved a €1bn upswing from loss-making to €859m operating profit, as the division continues to progress under its PACE! turnaround plan.
Total group revenues rose by €11.8bn to €74bn. Opel Vauxhall accounted for €18.3bn of this, while the Peugeot Citroen and DS division accounted for €43bn, a 5.7% rise year-on-year.
The group recurring operating margin improved to 7.7% from 6.4% in 2017.