The results of the latest Auto Trader Market Report have revealed that a third of the UK potential car buyers are being put off a purchase due to the uncertainty surrounding Brexit.
Delivering the key findings from its seventh edition of the Auto Trader Market Report – compiled from a survey of 3,000 consumers – the online retail platform said that 33% of respondents had expressed their intention to delay a car purchase.
However, indicating the potential for a further impact on customer confidence after Britain's departure from the EU, 68% of respondents said that they expected price increases to follow the move.
Other areas explored by the survey included a looks at the rise in alternative fuel vehicle (AFV) adoption).
Auto Trader said that it anticipated that shift towards AFVs and EVs (electric vehicles) could be protracted. While 71% of car buyers suggested that they would consider an AFV as their next car purchase, high upfront costs and a lack of charging infrastructure are stil proving to be hurdles.
The report said: "Based on the huge steps being undertaken by the industry to fuel demand and to reduce production costs, we believe the price of AFVs will match their ICE counterparts by 2025."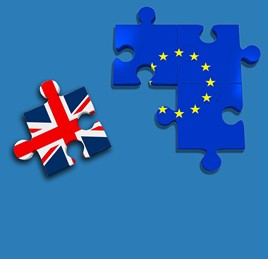 How has Brexit affected you?
What impact will Britain's departure from the EU on March 29 have on your business? Would you change your vote if you could? Are you getting the manufacturer support you need?
Take survey
Auto Trader believes, however, that just 75% of new car sales will be AFVs by the time of the Government-imposed ban on the sale of all ICE-only vehicles in 2040.
In the meantime, franchised car dealers are missing out on potential profit opportunities from semi-autonomous driving technologies due to a lack of experts advice to customers, according to the report.
It found that brands that explain the technology, such as semi-autonomous features, see higher conversion, higher prices and higher return visits for both maintenance and for next car purchases.
But the use of complicated marketing jargon, unclear pricing and a lack of frontline education means that most retailers and manufacturers are missing out.
Nathan Coe, Auto Trader's chief financial officer and chief operating officer, said: "The objective of our biannual Market Report is to identify valuable opportunities for the industry, which often requires us to cut through the hype to get the genuine view of today's car buyer.
"Our research clearly highlights that at a time of political and economic uncertainty, rapidly evolving technology offers an exciting opportunity to not only drive car sales, but to also build long lasting relationships with customers.
"The more we can enhance the buying and driving experience by focusing on technology that genuinely meets consumer needs, the more we can unlock this desire and encourage consumers to change their car more frequently."
According to Auto Trader's report, compiled via a survey of 3,000 car buyers, 80% of consumers said they would pay extra for semi-autonomous systems in their next car, and more than half (51%) would be more likely to buy from the same brand again because of these features.
This figure increases to 57% for both men and people aged under 35, Auto Traders said.
However, despite the opportunity to upsell and build invaluable brand loyalty, just 35% of those surveyed said the features were clearly explained to them during the sales process, and only a third (33%) received a demonstration.
Auto Trader found that 72% of car buyers were more likely to buy the car, 72% to buy the car from that specific retailer, and 59% would be more likely to upgrade the specification of the car if they received the right insight into the available technologies.
Sharing his view on how some brands are adapting their marketing approach, Cason Grover, Hyundai Motor UK's senior group marketing manager, vehicle technology planning, said: "The myriad of systems now available on new vehicles is confusing to the consumer and this confusion is exacerbated by each manufacturer having its own terminology for their respective autonomous safety systems.
"That's why when we launched our SmartSense driver assistance system, we made the conscious decision to explain the system in terms the consumer can understand, i.e. the functions rather than the system name.
"This approach also needs to be taken in the way that we as an OEM communicate these systems to dealers, how the dealer explains to the consumer and even down to how the technology itself communicates to the driver.
"By successfully implementing this we anticipate that consumer trust in these systems will rapidly grow and lead to greater uptake."
Auto Trader Market Report in full
To download the full Auto Trader Market Report, visit https://plc.autotrader.co.uk/press-centre/