Around £100,000 is being invested in a rebrand of Lookers' independent aftersales sites in Northern Ireland.
The AM100 group's Charles Hurst division is rebranding its tyre sales operation and developing it as a fast-fit service operation across its five branches at Sydenham Road in Belfast, Boucher Road in Belfast, Portadown, Omagh and Coleraine.
It has also launched a mobile tyre fitting service across Greater Belfast to provide home or roadside assistance to motorists.
"With a focus on speed and convenience, Charles Hurst Fast Fit offers customers a one-stop shop for all motoring needs including tyres, headlight alignment, servicing and MOT prep," said a spokesman.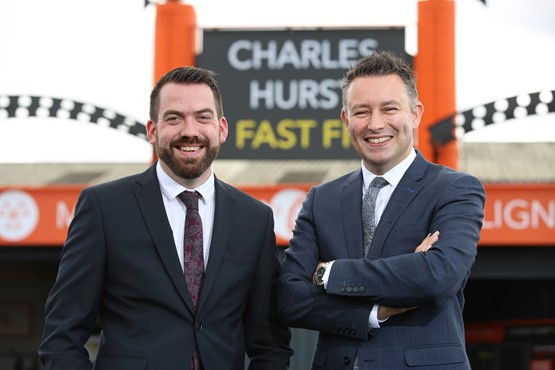 Charles Hurst Group aftersales operations director Andrew Gilmore (pictured right with Sydenham branch manager James Thompson) said: "As Northern Ireland's leading tyre stockist, Charles Hurst Group is delighted to invest even further in its tyre division and expand its Fast Fit offering across Northern Ireland, providing even more customers with the benefits of a rapid and quality vehicle check and repair service.
"Our Fast Fit service is centered on a high quality, high speed proposition which customers are increasingly demanding. We have also paired with Euro Repar as our official parts supplier so customers can feel confident that their vehicle is being looked after with quality parts by an expert team focused on providing the best customer service.
"The expansion of the service, which spans four counties, will help accelerate the Fast Fit brand to even greater success."