An acceleration in the number of vehicle technicians training to become EV-ready has pushed back the expected shortfall in qualified aftersales staff from 2026 to 2028, the Institute of the Motor Industry (IMI) has said.
The industry body had previously said that a skills gap would materialise in 2026, when the number of required electric vehicle (EV) technicians in the automotive aftersales sector would exceed the current forecasted number of those trained.
But after the first three months of 2022 delivered the highest quarterly increase of EV qualified technicians on record – with increased demand in Q2 – it now appears that progress is being made to address the issue.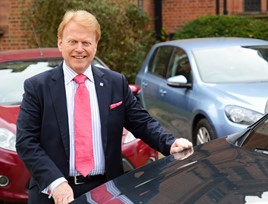 IMI chief executive Steve Nash said: "The promising increase in technicians who have taken EV qualifications so far this year, which in turn makes them eligible to obtain IMI TechSafe™ recognition, is extremely encouraging."
By the end of March 13% of technicians (over 28,000 across the UK) had reached TechSafe standard, the IMI said.
Nash added: "The rise in the Quarter 1 has already had a meaningful impact on the predicted shortfall of technicians.
"Based on SMMT EV sales forecasts, the shortfall between EVs on the UK's roads and approved technicians is now likely to be felt 24 months later than we were predicting last year.
"What's more, early indications are that figures for Quarter 2 will set another new record, which is great news for the industry and for the increasing number of EV drivers."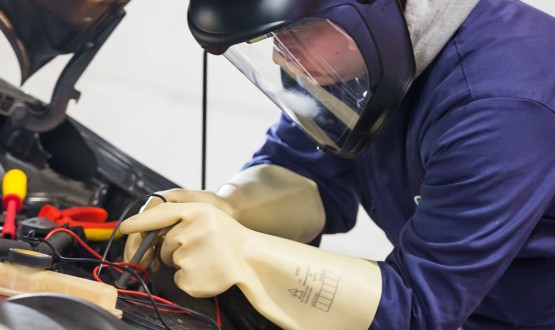 IMI TechSafe standards, which are endorsed by the Office for Zero Emission Vehicles (OZEV), allow technicians to showcase their breadth of aftersales credentials by joining the IMI's industry-wide Professional Register.
The register lists individual members – and their place of work – who have been recognised for their achievements, committed to a professional standard and maintained their knowledge and skills through Continuing Professional Development (CPD).
Drivers of EVs can access the Register online for free, to find local qualified EV technicians and garages.
"Collectively, professionals listed on the IMI Professional Register are driving up standards across the sector, reassuring customers of an ethical and quality service and increasing public confidence in an electric automotive industry," Nash said.