The Volkswagen Group's newest electric models, the VW ID.4 and Skoda Enyaq, have both been awarded a five-star safety rating by Euro NCAP.
Both models are based on the group's new MEB platform and are on sale in the UK now.
Compared to the smaller ID3, the ID.4 and Enyaq iV hold more appeal for family buyers wanting more space. Buyers should be confident in the safety of both vehicles, which achieved a score of more than 90% for adult occupant protection and high marks in child occupant protection, as well as for the protection of vulnerable road users and for safety assistance.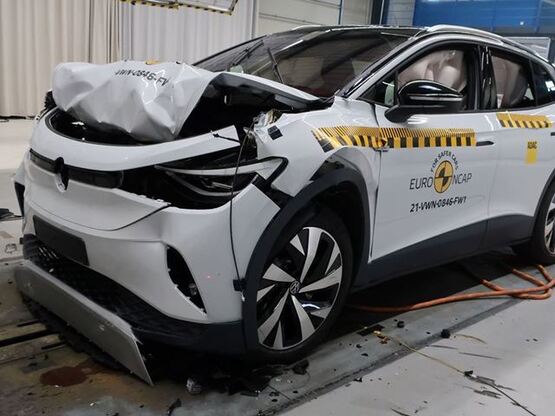 Johannes Neft, Skoda board member for technical development, said: "We are delighted to receive a five-star evaluation for the new Skoda Enyaq iV in the Euro NCAP test. We are particularly proud of the result for the protection of adults and children in the interior. The fact that we have extended the successful record of five-star results for our vehicles even after the more stringent test parameters were introduced last year confirms our strong commitment to the safety of our customers and all other road users."
By contrast, the new Dacia Sandero Stepway and Logan remain true to the budget brand's 'no-frills' ethos and have a pared-down safety specification. The basic, radar-only autonomous emergency braking system reacts only to other vehicles – soon a legal requirement – but it is not designed to prevent crashes with pedestrians or cyclists and there is no lane support.
Euro NCAP said the cars' crash protection is respectable, with performance that would make it a four-star performer if it were not for its shortcomings elsewhere.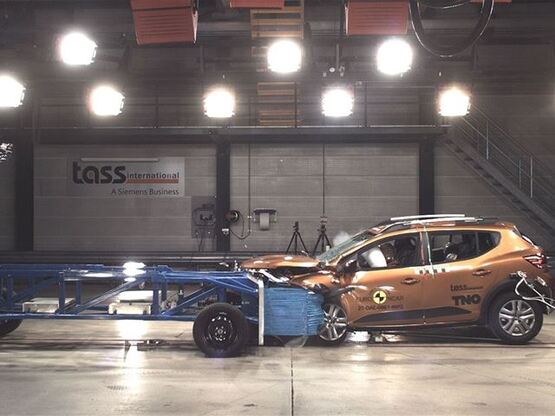 "Safety has moved on," said Michiel van Ratingen, secretary general of Euro NCAP. "The biggest strides forward are now being made by using high-tech to prevent accidents from happening.
"Clearly, Dacia have found their market and they're sticking to it, but a two-star rating shows little ambition, even for a low-cost product. Their decision not to offer a camera clearly is out of step with the market and disappointing as Dacia are aware that their cars will soon have to comply with the new General Safety Regulation.
"Skoda and VW, on the other hand, show what can be achieved and Euro NCAP applaud them for offering their customers the highest level of safety."