Lipscomb Cars has started construction of a brand new Volvo showroom in Canterbury.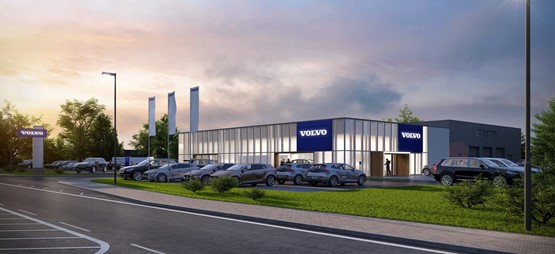 The new dealership will be adjacent to the retailer's current premises, which holds a Volvo franchise, on Ashford Road.
Costing £5 million, the new site will feature an eight-car showroom with a lounge area, free Wi-Fi, Swedish cakes and coffee.
It is scheduled to open in February 2020.
Tony Hudson, general manager at Lipscomb Canterbury, said: "The team and I are all very excited that construction work has begun on our new showroom.
"The £5m refurbishment is not just about a change of furniture; it has been designed to make our customers feel even more relaxed and at ease in an environment that provides flexible waiting, working and assessment areas.
"We cannot wait to welcome customers for a cup of coffee and a chat about their car purchase and servicing needs in our new home next year."
The new showroom will feature large exterior and interior glazing to allow customers to see all activity taking place in the new workshops, which will feature the very latest equipment.
During the construction of the new site, Lipscomb's current Volvo dealership will remain fully operational.
In 2016, the group spent £8m refurbishing its Maidstone Volvo dealership.