Independent dealer Cartime says sales are off to a fast start at its new Rochdale dealership and it is continuing to recruit new staff members.
The business has also launched a new website allowing consumers to examine cars in detail and arrange a test drive, and managing director Matt Kay hopes the group's latest developments will drive annual revenues up from £43 million (FY 2018/19) to £50m this financial year.
"We know customers expect a seamless online and offline retail experience in today's digitally-enabled world and have integrated this into all of our processes and facilities with the new site. With any retail business you have to keep upping your game – responding to the needs of your customers and this is what we've done."
Cartime Rochdale has already created several new jobs for the local community and Kay wants to increase headcount to 25 at the site.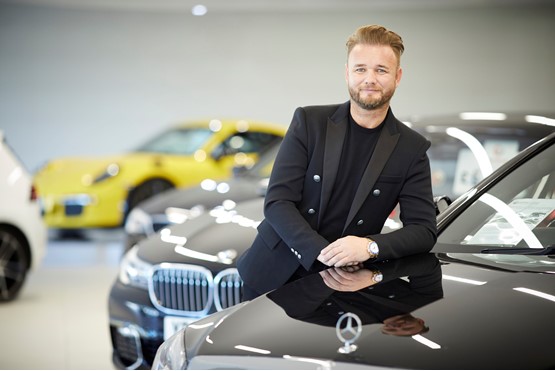 Vehicle preparation is done in-house by Cartime's central PDI centre to maintain standards and control over the process, he said, and cars are offered with a six year warranty package and drive-away within an hour of signing a deal.
"We've also added a little bit of theatre to the car hand over process, which customers love. When buyers come in to collect their car, it's unveiled on a theatre-style turntable, with lighting, smoke and other effects. While this was designed so that they can check their car in detail before they drive it away, it's also a real talking point."
"We've worked hard to create something that sets us apart from the more typical used car buying experience and this is fuelling our continued growth," said Kay.
"This year alone we've successfully made significant inward investments to enhance our current capabilities, in addition to growing our profitability that will allow us achieve our vision to become one of the biggest used car groups in the country within the next two years."
Kay told AM he plans to expand further in the years ahead and grow the business into a £100m group.