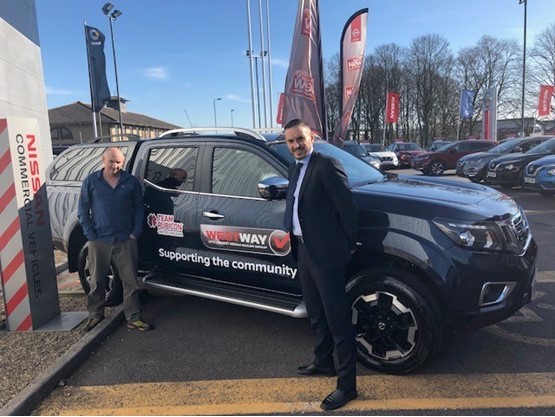 Dealer group West Way is supporting the fight against Coronavirus by providing two Nissan Navaras to Team Rubicon UK.
The disaster response charity, which uses former members of the armed forces to provide support during crisis or natural disaster, was handed the loan vehicles on Monday (March 23) at West Way's Basingstoke brand, to be used during the crisis period.
Tony Lewis, managing director of West Way, said: "This is such a critical time and the work Team Rubicon do is so important. We like to support community initiatives so when they approached West Way for support, we were delighted to be able to help, and we're proud to have provided the Navaras to help with their fantastic efforts during this difficult time."
MG Motor UK has also announced that it will supplying up to 100 fully-electric MG ZS EVs to NHS agencies across the UK for up to six months.
The cars will be supplied via MG's nationwide dealer network, completely free of charge, to support the national effort to overcome Coronavirus.
The first six cars have already been supplied to Lancashire and South Cumbria NHS Trust by MG dealer Chorley Group.
Daniel Gregorious, head of sales & marketing at MG Motor UK, said "As a proud British brand, MG is more than just a car manufacturer. Together with our dealer network, we want to do our bit to help the country to come through this uncertain time. By providing 100 electric cars to our NHS heroes, we hope that we will help to keep healthcare moving so that as many people as possible can receive the support they need. It's also our way of saying thank you to those selfless people who work so hard to keep us all safe".