In just a short space of time the COVID-19 coronavirus pandemic's impact on UK car retail businesses has escalated further than many could have imagined just a short time ago.
But in the wake of initial action taken by the Bank of England and the Government to make the country's finances more resilient, AM delivered an industry take on what was to come in its most recent magazine publication.
Read on to learn more about what we found:
Coronavirus has been described as the "biggest immediate threat to the UK car retail sector" after retailers across the country began making contingency plans to prevent its spread.
As the Bank of England (BoE) took the decision to reduce interest rates back to their record low of 0.25% in an attempt to mitigate the effects of a "sharp fall in trading conditions", car retailers across the UK were implementing policy changes to both protect staff and reassure customers.
Mark Carney, the outgoing governor of the BoE, said that while the impact of the virus on the UK was unclear, as yet, evidence of the impact on China had already suggested that the economy's "direction is clear".
In the first half of February car sales in China – the world's largest new car market – suffered a 92% decline as the spread of the virus intensified. The month eventually ended more than 80% down.
For an automotive retail sector used to focusing on "controlling the controllables", the coronavirus situation has now moved into pole position in the list of market pressures. Others are the impact of the EU's CAFE emissions regulation on vehicle supplies, the roll-out of electric vehicles offering and the ongoing impact of Brexit on consumer confidence.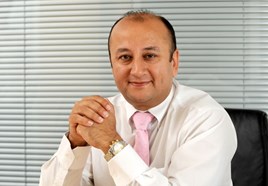 Marshall Motor Holdings chief executive, Daksh Gupta, agreed that coronavirus is "the biggest threat to the retail sector at the moment".
In an interview with AM following publication of Marshall's 2019 annual results, Gupta said: "Of course, we can control the things that we can control ourselves but what we are dealing with here is a complete unknown.
"Two weeks ago, the Italian Prime Minister said this is nothing to be concerned about and today (March 10) they're locking down the country." The impact of the coronavirus outbreak on the automotive retail sector's Plcs has been marked.
Early impact of COVID-19
In the seven days after the first UK death from the virus, on March 5, Pendragon's share price declined 32.5% to 8p; Vertu Motors by 24% to 24p; Marshall by 15.3% to 130p; Lookers by 43.8% to 22.45p; Inchcape by 11.5% to 517.5p; Cambria by 13.3% to 55.5p; and Caffyns by 16.3% to 335p.
David Peel, Peugeot UK managing director, told AM that his PSA Group bosses in France had advised staff not to take trains or planes due to the coronavirus risk.
Peel said its field team is still visiting dealers "at the moment" but Peugeot has given guidance to limit the risks through use of hand sanitiser and regular washing.
Gupta said Marshall had taken the decision to cancel all international travel for group employees, which had meant postponing a reward trip to Abu Dhabi for its top performing staff.
The group has also followed Government guidelines on additional cleaning of its showrooms and other working environments, the provision of warning signs and hand sanitising.
At other AM100 groups, AM understands, consideration has been given to the cleanliness of courtesy cars which are regularly changing hands between customers, with the added expense of a vehicle deep clean among the concerns of certain aftersales departments.
One AM source said: "Certain group training sessions and meetings have been cancelled and the showrooms are getting a deep clean, but the risk of courtesy cars is another challenge completely.
"At the moment we are cleaning cars whenever they return to us but stepping up to a deep clean would incur a huge cost."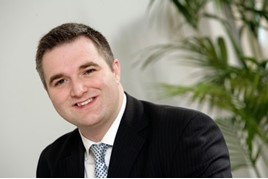 Jonathan Butler, from the automotive team at Geldards law firm, said that it was "unlikely, but not impossible" that a car retailer could be held liable if a customer could prove they had contracted coronavirus through contact with a courtesy vehicle.
"In theory, it could happen, but the customer would have to be able to prove that was where they had contracted the virus and that would be difficult," he said.
"The UK Government does not want us to be litigious as a nation and, in the circumstances, I can't see this being an issue. But, from a reputational point of view, car dealers need to be seen to be doing all they can to tackle coronavirus."
Sustaining demand during the outbreak
While consumer confidence is often measured in terms of the financial health of the average UK household, retailers are now in a situation where they need to do all they can to promote confidence amid the threat of a health crisis.
Online automotive marketing analyst and consultancy Sophus3 said there was a risk that the automotive industry was focusing on the wrong vulnerability in considering coronavirus' impact on vehicle and parts supplies, stating that "the concentration should be on the customer and sustaining demand".
It added: "When the car market in China fell by 80% in February, the problem, from the evidence available, was not primarily the industry's inability to build cars or a shortage of stock, but rather the drying up of demand and the means to meet demand as people stayed home and dealerships were forced to close.
"Arguably, therefore, the most immediate and damaging impact of the coronavirus has been on the industry's even more vulnerable retail and fulfilment chain."
As AM went to press Italian businesses were becoming pro-active.
The country's largest dealer group Autotorino has shut for the first time in its 55-year history. Its chairman Plinio Vanini took to Facebook in a reassuring tone. He said: "We are confident that strict limitations to mobility can help bring the situation back to normal."
Sophus3 believes that coronavirus could bring about automotive retail's "black swan moment" as car buyers' apprehension about entering a car showroom drives them to seek-out dedicated online retail disruptors like Cazoo (see dealer profile in this week's magazine), which has started a sizeable marketing campaign for its nationwide home delivery USP.
The number of coronavirus cases in the UK reached 798 (10 deaths) – as AM went to press.
Shelbourne Motors director, Paul Ward, said his business had seen an increase in car sales online as footfall showed a slight decline.
He said: "There have been cases of coronavirus reported in Portadown but we haven't yet had a member of staff self-isolate. We're deep cleaning the showrooms with a focus on door handles and other contact points.
"There has been a slight rise in online retail activity, though, and I'm grateful that we have the ability to deal with customers in that way."
Across all users of its online car retail platform GForces identified a record increase in daily online transactions (up 163%) on March 5, the date of the first UK virus death.
Reset button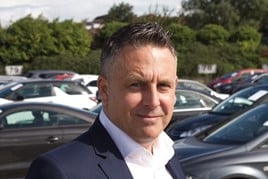 Philip Nothard, customer insight and strategy director for Cox Automotive, said: "Perhaps this is an opportunity for dealers to refresh and update their online customer journey. Digital enquiries and even purchases are on an upward trajectory and this may provide the boost some retailers need to invest."
One of retailers' main concerns is their manufacturer partners' ability to continue delivering cars and components to meet demand, no matter how limited that could become.
Steve Young, managing director, ICDP, suggested that vehicle production levels in coronavirus-hit China were beginning to return to normal.
His statement came after Tesla announced that it would fit old versions of its Autopilot software to new Model 3 EVs due to supply issues from the country – promising that an update would be installed free of charge at a later date.
In Italy, the FCA Group is planning to start implementing temporary closures at some plants, for short spells until April 3 to help combat Europe's worst outbreak of the coronavirus.
Nothard said that the direct impact on vehicle supplies had so far been limited, but he conceded that the situation is moving fast and added: "Outside of automotive, there are already purchase restrictions for individual buyers (and trade buyers) on certain parts.
"This trend may well make its way into the automotive sector in the coming weeks. At the very least, we have to expect price rises when parts become scarce."
Staff shortages
The Government's new Chancellor, Rishi Sunak, revealed that the threat of the loss of staff from businesses as the coronavirus situation develops could also have a significant impact on UK businesses.
As he announced a £30 billion package to meet the challenges to the health service, businesses and individuals in his 2020 Budget, Sunak revealed that up to 20% of the UK's workforce could be off work at any one time.
That issue could be exacerbated by a decision to allow individuals to self-quarantine without seeing a GP, a new Government measure providing sick notes via the NHS '111' helpline.
Government pledged to refund the cost of having someone off work for up to 14 days in the Budget statement, but the £2bn fund allocated to cover the measure will only apply to firms that employ fewer than 250 staff.