The Peter Vardy Group has introduced a "Two-Metre Greeter" role to its car showrooms in Scotland as part of a £100,000 COVID-19 protection package rolled out ahead of their June 29 re-opening.
AM spoke to Peter Vardy chief executive, Peter Vardy, last month about his preparations for the re-launch of his 14 car retail locations, which included the introduction of thermal cameras at showroom entrances to take the temperatures of customers and staff.
In the latest digital edition of AM magazine Vardy described the COVID-19 lockdown period as "the best time in business I've ever had", as it allowed him to step back and formulate a strategic plan to 2030.
And as the business now prepares to re-open alongside other Scottish retailers on Monday, it is claiming to offer "the safest car-buying experience in Scotland" as a result of the planning.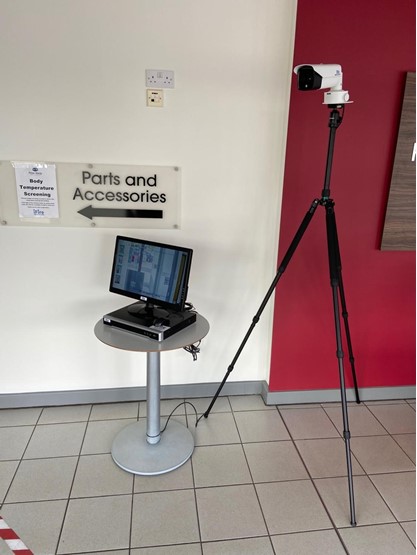 As well as dealerships redesigned to accommodate one-way systems to ensure social distancing is adhered to, the installation of plastic protective screens, and sanitation stations throughout the sites, new job roles have also been created to support the safe return to work.
Peter Vardy Group marketing director, Euan Cameron, said: "Every guest who comes in to the showrooms will be welcomed by a new role we have created called a 'Two-Metre Greeter', who will explain the changes that have been made to keep everyone safe and properly distanced.
"With our sales and service, we are going the extra mile to make the car-buying experience worry-free."
Cameron said the Group had carried out intensive research which showed that nearly half of guests wanted both temperature checks and a contactless showroom experience.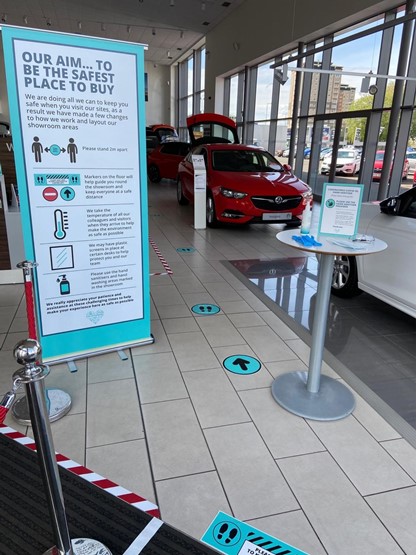 Nearly two-thirds said they would be willing to buy online and just under half would like mobile/at home servicing.
He continued: "We have adapted the way that we operate so that we have new services available to cater for those who now wish to deal with us remotely or in a contactless environment.
"Whether it be buying online or mobile servicing we feel we are able to offer all manner of options for every guest."
The Peter Vardy Group has managed to maintain sales figures ranging from 40% of normal at the depth of the crisis rising to 55% at the end of last month (May).
Vardy, who also owns the SilverBullet online retail platform, told AM that over 2,000 car sales were completed entirely online during the lockdown months of April and May.
The group still expects to deliver a profit for 2020.
During the lockdown period the Peter Vardy has also been able to carry out servicing and repairs for over 850 key workers from its four emergency workshops across the country.
The Peter Vardy Foundation, meanwhile, has been supporting the community throughout the pandemic, through a range of financial grants, volunteering, providing vehicles and producing 1,000 PPE kits to be distribute to the most vulnerable communities.
Vardy said: "As we start to emerge from this crisis and reopen our businesses, we have no doubt that our guests' expectations and buying behaviours will change and I am making it my priority to ensure that we are looking after their needs and making the Peter Vardy Group the safest place in Scotland to buy a car.
"Through the Peter Vardy Foundation we will also continue to offer our support to the communities whose journey out of lockdown will be challenging."