Peter Cooper Motor Group has expanded into Dorset with the acquisition of the £14 million turnover Think Cars SsangYong and used car dealership.
Peter Cooper, which operates Volkswagen UK franchises in Chichester, Portsmouth, Hedge End and Southampton, has added a new franchise and a successful used car business with acquisition of the operation, which is based in Bransgore, near Christchurch.
Darren Cooper, managing director of the Peter Cooper Motor Group, considers this acquisition to be vital in the company's longer-term strategy.
He said: "This is an extremely important acquisition for the Peter Cooper Motor Group and will not only expand our influence within the regional automotive industry but also our geographical reach to the outskirts of Dorset.
"Think Cars is a very strong and stable business and like our businesses, is much loved by its customers.
"Both businesses share the same family ethos and ambition which is focused on excellent customer care.
"SsangYong as an SUV car manufacturer is becoming stronger in the marketplace and we are delighted to have this brand on board as part of the group.
"We aim to continue the great work that Think Cars does for its local community and also to bring our aftersales skills with Volkswagen to their doorsteps as well."
Peter Cooper's acquisition of Think Cars is one of just a handful of deals completed since mid-March's COVID-19 prompted UK lockdown.
Yesterday TMS Motor Group managing director, Len Hallows, suggested to AM that motor industry colleagues could not decide whethre he was "shrewd or silly" to complete his group's acquisition of the Sandicliffe Motors Group Kia dealership in Leicester this week.
The other deals completed during the pandemic include Brayleys Cars acquisition of Glyn Hopkin's Romford Honda dealership last month and Richmond Motor Group's acquisition of Newmans Southampton as part of its plans to grow its business with the opening of four more dealerships in the next 18 months..
The Peter Cooper Motor Group employs 245 staff and reported a turnover of £97.4m in its annual financial results to December 31, 2018, alongside a profit before tax of £544,840.
As well as its established Volkswagen franchises, the group operates a body repair centre in Bognor Regis, the Prestige Cars used car dealership in Hedge End and Peter Cooper Leasing.
According to a statement announcing the acquisition today (July 10), Think Cars' successful prestige cars business accounts for over 80% of its 750 annual sales, with products from Aston Martin, Porsche, Range Rover, Caterham and McLaren among the products often featured on its forecourt.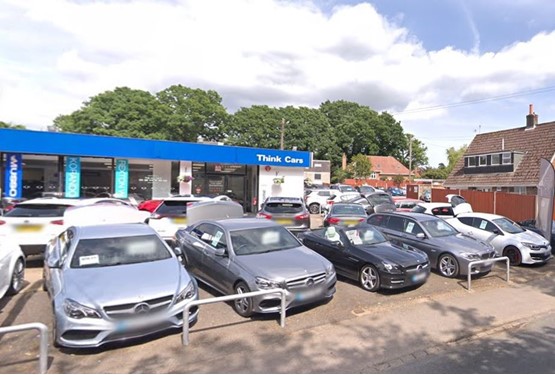 All 12 Think Cars staff, including managing director Kristian Robinson, will be retained by Peter Cooper Motor Group.
Robinson will move into a wider group buying role as well as continuing to be hands on at Think Cars to maintain continuity.
Cooper said: "Kristian has developed a wealth of experience in used car acquisition and also runs a successful service operation for all makes of vehicle.
"He will continue to support Think Cars and our other used car sites across the Group with our existing teams."
Commenting on the acquisition of Think Cars, Robinson said: "This acquisition is a great fit for Think Cars and our staff.
"I've long admired The Peter Cooper Motor Group for its business performance, customer service ethos and strategic position in the market.
"As part of our successful business we have carved out a niche for bespoke cars and I know our customers will welcome this acquisition and I look forward to seeing it grow as part of the Peter Cooper Motor Group."