TMS Motor Group has shrugged off the set-backs of Leicester's COVID-19 lockdown to acquire Sandicliffe Motor Group's Kia dealership in the city.
TMS finalised the acquisition of the Sandicliffe operation on London Road, Leicester, for an undisclosed sum in a deal which takes its representation with the Korean brand up to two sites.
The group said that it would be keeping on all existing staff at the dealership as part of the acquisition which comes at a time when Leicester is subject to a second COVID-19 lockdown period.
TMS managing director, Len Hallows, told AM that others in the industry had questioned his decision to acquire the business in the current climate.
"I don't think many can quite fathom whether I'm shrewd or silly, but I'm not stupid, this was the right move for us at this point in time," he said.
Hallows said that TMS would be able to achieve economies of scale through its regional business model, adding that "Leicester represents a territory with huge potential and is contiguous to our existing Kia site in Hinckley".
"We very much look forward to working with the existing team in Leicester and I would like to extend a warm welcome to them all," he said.
TMS has operated the Hinckley Kia dealership for seven years.
Hallows said that the group, which expanded into Leicester last year with the purchase of Sturgess Motor Group's Volvo Car UK franchise in October, had been "flying" following June 1's lifting of lockdown restrictions on car showrooms in England.
In May, 2018, it had also strengthened its relationship with Volvo in Coventry, meanwhile, with multi-million pound transformation of its dealership to VRE corporate identity standards.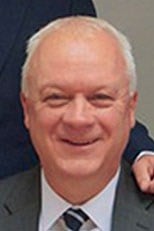 Hallows said that the group had hosted a sucessful used car event and sales were up on the same period last year when Leicester's lockdown was announced late last month.
Now the business has been told that it must turn away customers from certain post codes in the city and police are stopping others from entering the lockdown zone.
But Hallows added: "We are still able to transact and we have an end-to-end online retail platform from GForces. I'm so glad now that we made that investment.
"Aftersales continues to do very well too. People still view their vehicle maintanence as essential."
Hallows is keen to get the new Kia business up to full speed, however. He said: "I'm trying not to think about things that I can't influence, but of course I'll be keeping an eye out for the review of Leicester's lockdown on July 18."