Car retailers are being urged to dispose of their outlying franchised locations as part of their efforts to restructure for the "new normal" following the COVID-19 lockdown period.
Consumer apprehension about re-entering showrooms and lockdown embrace of online retail has combined with manufacturers' existing downsizing plans to move network consolidation up the strategic agenda.
But as far-reaching restructures threaten mass redundancies and dealership closures at some AM100 retail operations, some sector bosses described the enforced pause and re-start of the car retail sector as "my best time in business" and "a breath of fresh air" that could spark a positive transformation for the sector – with property forming just part of the puzzle.
ICDP managing director, Steve Young, told AM: "It has been advice given to our clients for some time now, but the current situation has only added credence to it – retail groups need to get out of their outlying locations if possible."
With many AM100 operators relying on the value of their property assets as valuable security following losses incurred during the near three-month lockdown of showrooms across the UK, a move away from dealership property – and resulting devaluation of legacy sites – could prove devastating.
Young said: "In truth, the property time bomb has been ticking for some time. The whole retail property market is looking weak and in automotive retail, with its inefficient use of space, that's particularly the case.
"If prices start to slide due to a lack of demand it could cause banks to worry about their security and start to renegotiate their terms. In that scenario you don't need to be a dealer group in trouble to suddenly hit difficulties."
This article was first published, here, in the July Issue of AM magazine.
Insurance giant Aviva said in a May earnings update that it expects commercial property prices to decline by 15% in 2020 as a result of the impact of the COVID-19 pandemic.
'Waste of space'
Nathan Tomlinson, the managing director of single site Mitsubishi retailer Devonshire Motors, is one dealer group boss who has already considered the inefficiency of the car dealership environment in for post-lockdown trading.
But he said that in many ways the result of COVID had been a "breath of fresh air" for the business, with an ability to re-assess and make changes that might not otherwise have happened, but said that one finding was: "The showroom now feels like such a waste of space."
Tomlinson said: "We have 354 square metres and our sales executives are doing the large part of the lead management and customer contact remotely, between 7pm and 11pm at night.
"That space would make sense if we had four or five brands, but manufacturers saying that you need 200sq-m to display a nine-car model line-up just isn't going to make sense anymore."
Devonshire Motors has been fast to restructure its sales operation.
While 100% of its technicians have returned from furlough, two-thirds of the group's sales team (two members of staff) now work three days-a-week in the showroom and three days a week from home.
Tomlinson explained: "COVID has allowed us to build the flexibility into the business that we always wanted.
"Now the sales execs can work from home three days a week on the understanding that they are available to respond to leads until 10pm.
"When they're in the dealership they're pretty much dealing with housekeeping and, while at home, their time is largely there's, but they must have their mobile with them and drop everything to answer a query or even make a deal when the opportunity arises."
Tomlinson said that customers had already praised the instant out-of-hours access and the ability to transact at a time that suits them.
Lockdown's forward planning opportunity
Peter Vardy chief executive, Peter Vardy, said that his business had been driving towards new business ventures that made minimal use of property "for the past five years", including the launch of the SilverBullet online retail platform and the CarMoney online car finance company.
That is set to continue.
Vardy described the period of COVID-19 lockdown as "the best time in business I've ever had" as he and his leadership team wrote a planned a path to 2030.
While the AM100 business topped up its employees' wages and stated that redundancies were "not part of the equation", it succeeded in breaking even in May, after completing 2,000 online vehicle sales in two months of lockdown, and still expects to deliver a profit for the year.
"There was already a plan for the business running until 2030 but having two months to step back and really formulate that was a fantastic opportunity," he said.
"The result is that we now have 14 projects to work on, including one entirely new business centred around access to mobility via mobile phone, which will launch next year."
Despite its apparent aversion to property in its new business plans, Peter Vardy made the move to a new 20,000 square metre headquarters during lockdown, representing an £800,000 investment.
And Vardy said that the facility has been designed to appeal to his business's new tech start-up feel, with "go-karts out front" a nightclub-style restaurant and a youthful feel.
The changing feel of the business has come alongside changing working practices in showrooms as a result of COVID-19.
"Top of the range" cameras at the entrance to each dealership site take the temperature of staff and visitors and ensure no one with a raised temperature is allowed access.
Technicians have had their shift patterns changed to longer three days on, four days off patterns to allow social distancing in workshops, while all employees who can have been assigned to A and B teams, working one week in their workplace and one week at home.
Agile and adaptable
Like Peter Vardy, Leeds-based Luscombe Motors intends to retain its staff following its return from lockdown, with no plans for redundancies, but there has been a re-modelling of the business.
Managing director, Robin Luscombe, will make his property work harder with the June 1 opening of an MG Motors franchise in his existing Mitsubishi showroom, while all members of staff were being trained in video conferencing and WhatsApp.
Luscombe, who has adopted Vardy's SilverBullet omnichannel retail solution – which is expected to accelerate from 50 to 1,000 dealership rooftops in 2020 following the offer of a free three-month lockdown trial – is ready to trade differently.
Like Tomlinson, he plans to place customer communication at the heart of the business.
"People have become used to WhatsApp and zoom to keep in touch with their families during lockdown and we've adapted the way we work as a result", said Luscombe.
"I want staff at ease with the new way of doing things and capable of assessing a part-exchange over video."
Luscombe said that aftersales business had been "mega" and parts sales "strong" since he re-opened his aftersales facility on May 4, implementing a range of measures such as using infrared thermometers to check temperatures, extra protective covers inside cars, disinfecting interiors and keys, and installing 'sneeze' screens.
During May he said that the business had been able to sell around 40% of its normal volume of vehicles with just two members of sales staff, as opposed to the usual nine.
He told AM that he expected a profit from May and enough trade to make-up his April losses during June and July.
The business has been operating its workshop at 95% efficiency with just one technician and two "non-productives" for much of the lockdown period and has also saved money on business rates, he said.
Now Luscombe is poised to install a new ramp to ensure that his full complement of technicians is able to recommence work in-line with social distancing measures.
He said: "That's a priority and something we have in hand. At the moment the demand is there in aftersales but I just can't physically fit all my technicians back into the workshop."
At Devonshire Motors, which is traditionally strong on aftersales, Tomlinson also expects to return a profit for the first six months of the year and said that new car sales were up year-on-year ten days after his showroom opened its doors.
He said: "I think many of the smaller dealerships will fare far better than people think. We're smaller and can adapt more quickly than the larger groups can."
Cash shortage could spell crisis
While Lookers' operational issues started well before the COVID-19 lockdown period, its restructure plans – aiming to deliver £50m in annual savings through the closure of 15 dealerships and 1,500 redundancies – will raise questions about its resilience in the current climate.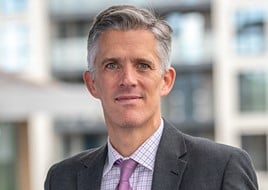 BDO audit partner, Steve Le Bas (pictured), told AM that car retailers need to be emerging from lockdown in strong shape following the availability of Government loans, cheap finance from banks, VAT deferrals and breaks to business rates leases and mortgage payments.
Vardy told AM that his business had "maxed-out" its credit lines and reduced all costs at the earliest opportunity and Le Bas said: "Those who acted fast and took advantage of furlough and various breaks as soon as possible will emerge all the stronger from the crisis.
"Groups should be emerging from lockdown with plenty of cash in the bank. If that isn't the case, the coming months are going to be a struggle.
"The job now is to make that cash last and try and use it, and the furlough scheme, to manage the business to a point where demand has returned."
For those less keen to embrace the challenges ahead, Young said that the AM100 could be a plentiful hunting ground for retail group's like Vertu Motors, who have set-out on a strategy of growth through acquisition.
He believes that that "mega mergers", like that explored by the leadership of Pendragon and Lookers, may be unlikely, however.
"If there is a move for those businesses, it's likely to come from overseas," he said.
"They provide a ready-made entry to numerous market areas without disrupting the market too much, so they could still represent an appealing prospect for an overseas investor."
Devolved delays
The Scottish Motor Trade Association (SMTA) chairman, Sandy Burgess, told AM that the disparity between COVID-19 policy across the UK would see Scottish car retailers suffer disproportionate losses.
Speaking to AM ias English showrooms reopened and Cabinet Secretary for Economy, Fair Work and Culture, Fiona Hyslop MSP, finally confirmed that click and collect sales were allowed North of the border, Burgess said: "We have been left in a political situation and that shouldn't be the case.
"This is a health crisis first and foremost, then an economic crisis. The last thing COVID needs to be turned into is a political crisis."
While the automotive retail sector recommenced trading in Northern Ireland on June 8, dealers in Wales were also left behind by the COVID-19 lockdown.
Eighteen dealerships wrote a joint letter to First Minister Mark Drakeford expressing fears that many customers will cross borders to buy a new car.
"We truly believe you have underestimated the professionalism and commitment in the retail motor trade," the letter said.
"The retail sector as a whole is facing its biggest challenge in living memory, these recent actions have further increased the considerable pressure we already face and put Welsh jobs at risk."
In her latter to the NFDA, Fiona Hyslop MSP said that Scottish retailers will be allowed to open up to 800 m2 of their sales area, permitting some larger retail outlets such as car showrooms to re-open in Phase 2 of its re-opening plans, on June 18.
Retail units larger than 800sq-m will be permitted to open in Phase 3, she said.
Hope for scrappage
Government has been urged to "act quickly" and "be bold" with its new car scrappage scheme plans following reports that car buyers are putting off purchases as they await incentives.
The Telegraph newspaper reported that up to £6,000 could be offered towards the purchase of an electric vehicle (EV) as part of a scheme which could be announced by Prime Minister Boris Johnson as part of a wider COVID-19 recovery plan on July 6.
But research conducted by What Car? suggested delays in launching the scheme could be jeopardise a V-shaped recovery for the car retail sector as it prompted car buyers to delay new car purchases.
Rachael Prasher, the managing director of What Car? and Haymarket Automotive, called the apparent lack of government action on a potential stimulus package a "major impediment to the industry's recovery".
ICDP managing director, Steve Young, said: "There is a chance that, right now, some car buyers are holding off a purchase as they feel that incentives are on their way further down the line."
In a letter to HM Treasury, the Department for Transport and the Department for Business, Energy & Industrial Strategy (BEIS), the BVRLA and FLA outlined a set of ten principles upon which any scrappage scheme should be built.
"Act quickly" and "Be bold" were their top two principles, with an inclusion of used EVs also part of their request.
Government's first new car scrappage scheme was launched in 2009 and cost the taxpayer £400m.
It matched £1,000 grant funding with £1,000 of car manufacturer backing to give car buyers £2,000 off a new car if they scrapped a model aged 10 years or older.
A scrappage proposal discussed by the Society of Motor Manufacturers and Traders (SMMT) in the wake of COVID-19 suggests a £2,500 contribution from tax payers for up to 600,000 new vehicles, requiring a budget of £1.5 billion.
The SMMT believes this would deliver a financial return of 3:1 for the UK economy.
ICDP proposed a wholly OEM-backed scrappage scheme to mitigate the impact of potential fines resulting from the EU's strict new CO2 emissions regulation introduced in 2020/21 in its 'clean cars for a post-COVID recovery' report.
Young said: "We have to consider that the debts the Government creates in the wake of COVID-19 will be paid by our children and our grandchildren."
This article was first published on June 19, here, in the July Issue of AM magazine.