Inchcape is driving forward plans for a restructure to be completed by Q1 next year after reporting a 36% decline in overall revenues and pre-tax losses of £188 million in the first half of 2020.
The global car retail and distribution business' revenues declined to £3.02 billion (H1 2019: £4.73bn) during the COVID-19 coronavirus impacted period to June 30, 2020, with its UK and European retail divisions suffering a 37% decline in revenues, to £1.28bn, and a pre-tax loss of loss of £18 million.
Duncan Tait, the car retail and distribution business' new chief executive, said that the group's pre-COVID plans remained its key priority with a "particular focus on making our organisation leaner".
The AM100 PLC's's pre-exceptional PBT fell 94.2% during the period to June 30, to £9m (2019: £156m) with a reported loss before tax of £188m, reflecting £198m of exceptional charges (largely impairments of Retail goodwill and sites globally).
In early June the group was listed as a beneficiary of the Government's Coronavirus Large Business Interruption Loan Scheme (CLBILS), having borrowed £100m, and its accounts revealed that it had also received £22.7m from the coronavirus job retention scheme (CJRS).
In today's H1 trading update, it reported a net cash position of £89m (Dec-19: £103m).
A cost restructuring programme targeting more than £90m of annual savings is now "well-underway", the group said, and is anticipated for completion by Q1 next year.
The programme will include job losses among its retail operations' sales and support personnel across the globe.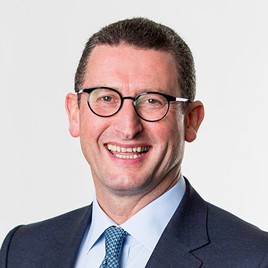 Tait thanked his Inchcape colleagues around the world for their response and spirit during the "unprecedented period" of trading brought about by the COVID-19 coronavirus crisis.
He added: "Unsurprisingly, the effect of COVID-19 has materially impacted the group's performance in the first half, with either partial or complete shutdowns affecting a substantial proportion of our operations.
"The COVID-19 situation remains very dynamic, and it is unclear how the world will change once the virus has been contained.
"Nevertheless, the number one priority for the group is to execute on the plans we have in place for the months ahead, with a particular focus on making our organisation leaner, and to get back to doing what we do, safely.
"I am confident that the strong momentum we were seeing prior to the pandemic will return and that our long-term strategy will continue to create value for all our stakeholders."
Back in May Inchcape revealed reported that its revenues had dropped 32% in the first four months of 2020 as it battled against the impact of COVID-19.
Among the measures taken at the time was the cancellation of the group's £70m final dividend payment in April, a reduction in discretionary costs and a 20% cut in Q2 salary for its board and senior managers.
The group had also raised funds through a reduction of its UK retail footprint.
In the last two years Inchcape - which operates over 100 car retail locations across the UK - has sold off its leasing division and more than a dozen UK dealerships. It also exited the automotive market in China.
The group's 2019 financial results showed revenues of £9.38bn and PBT of £402m in part thanks to gains made by the car retail and vehicle distribution business's recent disposals and 2018 impairment charges.