Social media is already being flooded with 70-plate vehicle handovers on the first day of what will likely be the busiest month of the year for car retailers.
Dealerships are using hashtags on Twitter and Facebook like #70plate and #newregday to celebrate the latest socially-distanced customer handovers as they look to leverage the key month in a bid to boost the recovery from COVID-19.
Automotive retailers across the UK have kicked-off their Platinum sales events (to mark the number 70) that will be happening over the next week in order to boost sales that will be vital for getting businesses through Q4.
Paul Brayley, Brayleys Cars managing director, said his business has seen a strong performance over the last three months and is positive for September.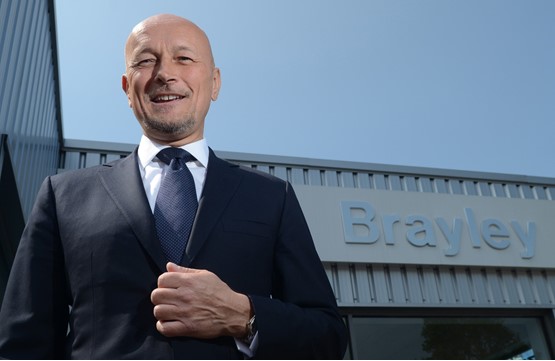 He told AM: "We're on track to make a small profit this year and I think that will be a great achievement.
"We're definitely glass half full and feeling optimistic about September and the rest of the year."
Brayleys has been running a VIP summer sales event across its eight Honda dealerships that has focussed on helping customers switch to a new vehicle for the same monthly price or lower.
The group's Kia and Mazda dealerships have been running their own sales promotions throughout August too.
Brayley said: "I will be able to compare year-on-year against our campaigns from 2019 and we'll start to get a true picture of the recovery of the market.
"If we can make progress with introducing a vaccine I think there could even be a bit of a boom for the car market due to some putting off spending on holidays this year.
"Those savings might go on a new car and help boost the recovery even further."
Several vehicle manufacturers have told AM that September will be a 'make-or-break' month, helping dealers to break even and claw back lost revenues as a result of the Covid-19 lockdown.
Daksh Gupta, Marshall Motor Holdings chief executive, wished his teams good luck as his dealerships start delivering new vehicles to customers.
Gupta recently told AM he is confident the group's second half performance will be able to absorb the losses from the first six months of the year.
He said the company is on track to break even and he's confident with orders ahead of the key month of September.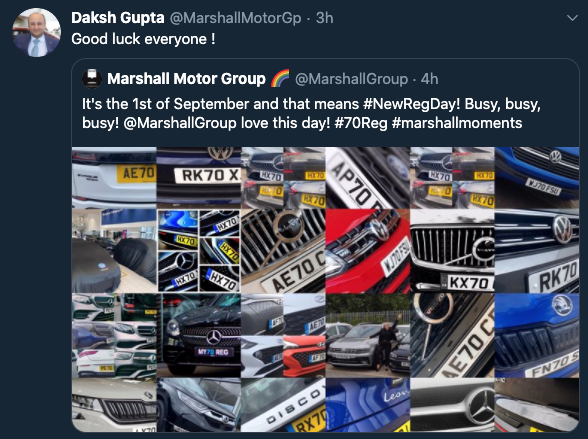 The 70-plate will be different
The National Franchised Dealer Association (NFDA) has put a handy guide together to help consumers during September.
New cars registered from September 1, 2020 onwards will display the new '70' plate.
The number plate system works as follows: the first two letters correspond to where the car is registered in the country, LA to LY for London, and MA to MY for Manchester, for example.
The next two numbers signify in which six monthly period the car was registered: 60 for September 2010, and 11 for March 2011, 61 for September 2011, 12 for March 2012 and so on. Next September's digits will be 70.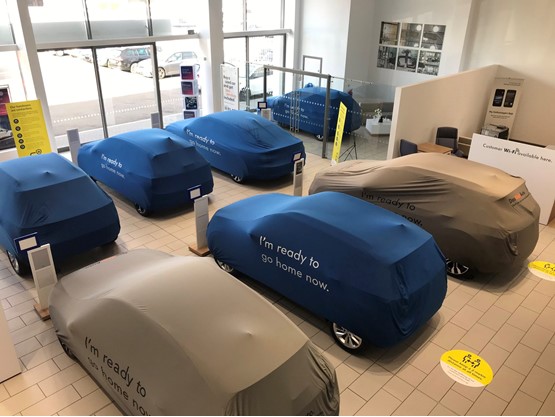 The last three letters are random.
Sue Robinson, NFDA director, said: "Buying a new car from a franchised dealer this September with a 70 registration, motorists will benefit from a wide range of attractive deals and offers.
"With a wide range of cars available, ranging from the latest petrol and diesel engines to alternative fuel vehicles, consumers will be able to find exactly what they are looking for."
Mike Jones, ASE chairman said September is the start of a big month for UK new car retailers.
He said: "Dealers need to continue to build on the momentum from July and August. There is plenty of demand out there."