The financial blow dealt by COVID-19 coronavirus lockdown contributed to a £31 million underlying loss before tax at Pendragon, the AM100 group has reported in interim results published today.
The PLC's delayed results publication showed that the pandemic had impacted underlying profit before tax to the tune of £44.1m following a promising start to the year, leaving H1's like-for-like revenues to June 30 down 43.4% at £1.218bn.
Pendragon is now looking ahead to the roll-out of a new digital-led recovery strategy – centred around the creation of a new used car operation to replace the ill-fated Car Store venture – targeting underlying profit before tax of £85 to 90m by 2025.
That new direction includes the loss of 1,800 jobs and the closure of 15 dealership sites as the business aims to create a "leaner and more sustainable operating model".
Pendragon chief executive, Bill Berman, said in today's statement that he had been "encouraged by the first few months of trading" since the COVID-19 lockdown and insisted that the business had emerged from lockdown in a resilient position.
For the period since June 1, Pendragon was able to report an underlying profit before tax of £7m, an improvement of £19m compared to a loss of £12m for the corresponding two months last year.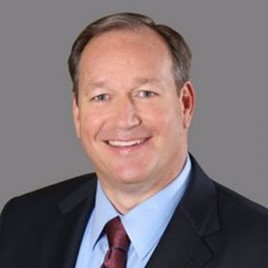 Berman said: "The COVID-19 pandemic has had a significant impact on our business during the period, however, thanks to the agility, hard work and commitment of our people, we have performed resiliently.
"We've been encouraged by the first few months of trading following reopening and, while the outlook for the remainder of the year remains uncertain, we are confident the operational improvements we have made leave us well-positioned for the long-term.
"We recently set out our new strategy with digital innovation and operational excellence at its core.
"Both will be instrumental in transforming Pendragon's performance and we have made great progress in both areas already this year.
"While there is some distance still to travel, we remain firmly committed to achieving our twin goals of sustainable profit growth and attractive returns for shareholders."
Pendragon's shares had risen by 7.49% by value as AM published its online story this morning, rising from a 2020 low of 5.03p in March to 7.96p.
Cash management
The group's interim financial results detailed a further £12.5m write down of goodwill and loss on disposal of businesses of £6.5m.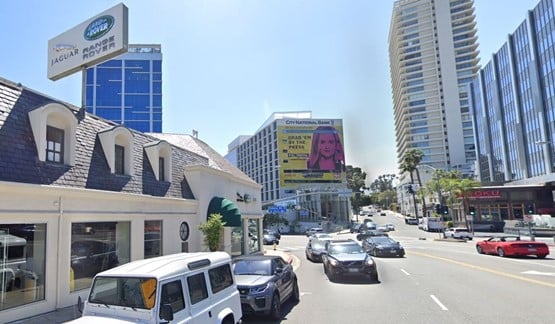 An agreement was entered to sell its Los Angeles Jaguar Land Rover (JLR) dealerships for approximately £15.8m (subject to completion adjustments) on September 7 and discussions are ongoing for the disposal of the remaining location in Santa Monica.
To date, the group has realised total proceeds of £78.8m from the US Motor site disposals.
In its efforts to mitigate against the impact of the COVID-19 lockdown period, Pendragon said that it had furloughed 80% of its staff under the Government's Coronavirus job retention scheme (CVJRS) and had taken advantage of rates holidays and the VAT deferral.
Voluntary management pay cuts of up to 20% were taken for those who continued to work during lock-down period.
Overall, Pendragon said that strong cash management had resulted in net debt of £46m at the H1 trading period's close, 62% down on 2019, supported by a timing benefit of over £80m from the combination of a material working capital inflow as a result of the collection of bonus debt during the second quarter and a deferral of VAT payments to March 2021.
Divisional performance
Pendragon's franchised car retail division recorded an underlying operating loss of £18.1m in H1 (H1 2019: £7.7m) with revenues down 46.6% as new car sales volumes declined by 47.9% like-for-like.
Gross margins of 10.2% increased from 9.1% in 2019, however, with used car margins improving from 4.9% to 7.1%.
The Car Store operation, which is set to be rebranded and reinvented through a used car strategy which will see the development of eight £7.5m, purpose-built facilities across the UK, delivered an underlying operating loss of £1.7m in H1.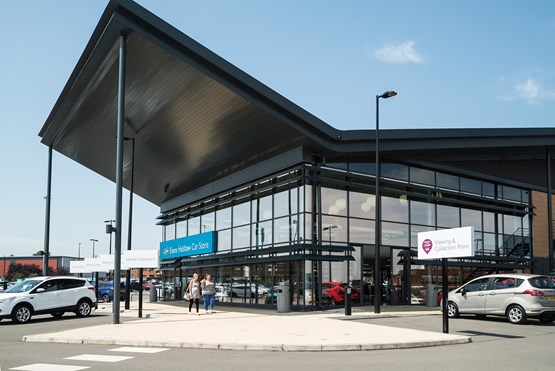 The result comes 12 months after Pendragon reported a devastating £19.1m loss for the division in H1 2019.
Following last year's H2 closure of 22 of its 34 Car Store locations revenues for H1 2020 were down 74.8% on a total basis (41.4% on a like-for-like basis).
Pendragon's Pinewood DMS software division delivered an underlying operating profit down 9.2% to £5.9m (H1 FY19: £6.5m) in H1, meanwhile, as revenues declined by 4.5% as the business delivered 25% discounts to support customers in lockdown.
Extended customer contracts in Pendragon's leasing division led to a 35% reduction in disposals during H1 as underlying operating profit from the division declined by 25.4% to £4.7m (H1 FY19: £6.3m).
In an appraisal of its outlook for the remainder of 2020, Pendragon's interim results statement said: "Whilst we are pleased with the performance to date in quarter three, we remain cautious about the outlook for the remainder of the year given the material uncertainty that exists once government economic support is withdrawn and therefore are not reinstating guidance for FY20 at this point."