Arbury Motor Group has begun a new focus on the personal and business contract hire (PCH) car market with the launch of its new Arbury Leasing website.
Launched today (November 16), the new offering from the Bromsgrove-based AM100 car retail group allows customers keen to lease brand new vehicles and complete the process completely online, without visiting one of its 13 car retail sites.
Group fleet sales manager at the Abarth, Fiat, Nissan, Peugeot, Seat and Skoda franchisee, James Mackay, said: "I am excited to be launching and managing the next step for Arbury Motor Group within the Personal and Business Contract Hire sector.
"My team is ready to support customers online, via the phone and email with their excellent knowledge and customer service."
Operations director, Ben Archer, said: "I've been with the Business since 2003 and have seen it go from strength to strength over the years – adding new franchises and innovating wherever possible.
"Arbury Leasing forms our next evolution and innovation. I am excited to support James and his team."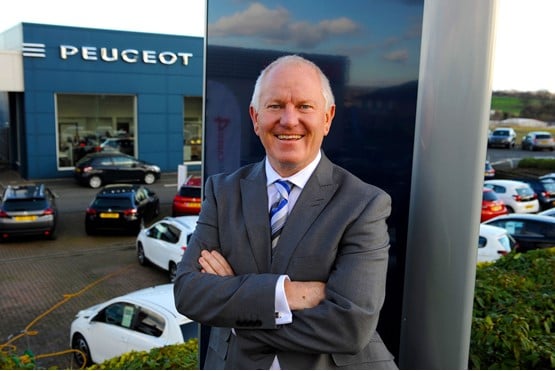 While Arbury – the subject of an AM car dealer profile feature with managing director Paul Goodwin – has expanded its franchise portfolio with the addition of Seat in recent years, its growth into the leasing sector means that it will now be able to offer personal and business contract hire deals for most car and van brands.
A statement issued by Arbury said that the impact of COVID-19 had reinforced its desire to move into leasing in determined fashion.
It said: "Arbury Group, like most businesses, had to close completely in the first lockdown, and can only operate an online presence for sales during the current lockdown.
"The Fleet and Business Team have been in operation for the past eight years and with a collective 40 years of experience within the fleet area of the motor trade; have the experience to make this a success."
Formed in 2000, Arbury Motor Group was able to celebrate its 20th anniversary as one of the Sunday Times PwC Top Track 250 Companies for 2020 after its listing was conformed in September.
The group qualified for the rankings of top businesses with an annual turnover of between £100m and £750m by meeting criteria which demanded a profit margin of over 2% and sales growth of at least 5% in their latest published annual financial results.
Last year Arbury's turnover increased from £132m to £140.9m as its pre-tax profits reached £2.58m.