Emergence of an Apple-branded car plus new credible electric car brands mainly from China are just part of the changes motor retail may face this decade, according to ICDP managing director Steve Young.
In his latest blog he has noted that in Europe we only "see the tip of the iceberg" as Chinese brands leverage the relative simplicity of battery electric vehicle architecture to launch viable products within three years of a brand's birth, and although some fail others such as Aiways, Byton and Nio are making good progress.
Young will present a 'Dealer Sustainability' keynote seminar at Automotive Management Live Virtual next week, where he will share his thought-provoking insights into likely changes ahead for carmakers' national sales companies and franchised dealer networks.
Following the Dealer Sustainability seminar, which is sponsored by CDK Global, Young will answer questions which the registered audience may submit in real-time during the presentation.
Advance registration for Automotive Management Live Virtual, which takes place on January 20-21, free exclusively for dealers and vehicle manufacturers, is open here.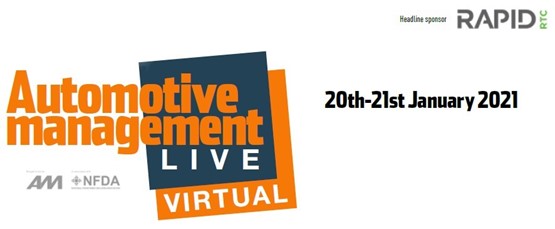 Young said in his blog: "Previous speculation around the Google and Apple cars was that these were more about developing technologies – particularly around autonomy – that they could then sell to established OEMs as a Tier 1 supplier.
"A few years ago, this seemed to make sense as Tesla was at the time struggling with scaling up production, discovering all the complexity around vehicle manufacturing that established players have perfected over many decades. By sticking to technology supply, they could leave the traditional bits to others, and cream off the best margin for themselves.
"That still appears to be the case of Google, who spun their activity off into Waymo, still recognised as one of the leaders in this field. However, the new rumours from Apple tend to suggest that they are intent on launching a car under their own brand, even if the actual manufacturing is outsourced – as it is for all their other products."
Other strategic keynote sessions at AM Live Virtual include Economic Outlook, Motor Retail Property and Leadership In A Virtual World, while numerous retail and digital sessions cover topics ranging from customer renewal and retention to cost-saving and aftersales efficiency.
For the full Automotive Management Live Virtual agenda click here.