Vantage Toyota York, Motorline Toyota Ashford and FRF Toyota Carmarthen have received the Japanese car brand's prestigious Ichiban Awards as they were recognised among Europe's top retailers.
Vantage Motor Group's Toyota York dealership won the Large Retailer award category as Motorline's Toyota Ashford business claimed the awards' Medium Retailer category and FRF Toyota Carmarthen won the Small Retailer category in the annual event.
The three franchised sites gained stand-out praise in a COVID-19-impacted trading period as they were selected from Toyota's 2,500 retailers across Europe.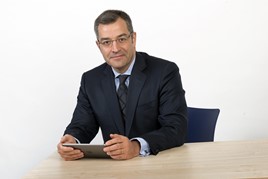 Agustín Martín, the president and managing director of Toyota GB, said: "The past year has been incredibly challenging for all retailers and we know that across the UK our centres have been pulling out all the stops to enhance the service they provide, to reassure customers and to continue providing excellent cars and services.
"Our UK Ichiban award winners thoroughly deserve to be selected as the best in Europe, as they showed remarkable ingenuity and enthusiasm in finding new ways to engage with customers and to do business in the way customers want."
Toyota's awards announcement comes less than a week after Inchcape's Lexus Derby dealership was recognised among 10 European franchisees of Toyota's premium sister brand to receive a prestigious Kiwami award for "retailer excellence" as the group retained its Group of the Year award.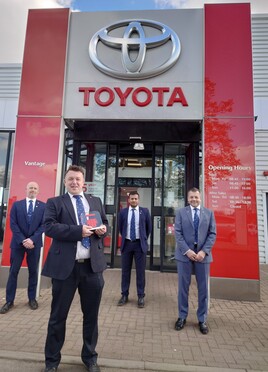 Commenting in Vantage Toyota York's awards win this week, centre principal Darren Binge said: "The award is a great reflection of the hard work and effort each team member has put in during such a challenging year.
"The ethos of creating a great customer experience, rather than simply giving a great service, has really shone through and it is a testament to the team's ability to not only accept the need to change, but to embrace it wholeheartedly. We could not be prouder of their achievements."
Motorline Toyota Ashford attracted praise for its use of video to reassure customers during the height of the pandemic.
It created a click and collect film to reassure customers that the centre was a safe place to visit, a film to highlight the all-new Yaris, alongside 'how to' car maintenance films.
General manager, Matt Brown, said: "Every one of our team is so proud to have won this prestigious award. 2020 was a year that none of us will forget and despite the challenges, the team worked tirelessly to deliver a safe, warm and welcoming experience, always putting the customer at the heart of everything we do. It is great that all our efforts have been recognised in such a positive way."
Tim Horsley, aftersales manager at FRF Toyota Carmarthen credited his business' efforts to build closer ties with its customers for its awards win.
Horsley said: "As a relatively new centre of just over four years, with a brand-new dealership in new-build premises, covering a large rural area, we realised we needed a much closer relationship with our customers. This is instilled in all staff from the moment they join us.
"We also took practical measures to enhance customer service. For example, we realised it could be difficult for customers to find their way around our facilities, so we decided to change the reception area and welcome desk to make them a prominent focal point when you enter the centre. We also made sure an advisor is able to talk to customers at all times."
This year's Ichiban award ceremony will be held virtually on June 10, with 44 award winning Toyota Retailers connecting to TME's head office in Brussels.
Matt Harrison, the president and chief executive of Toyota Motor Europe, said: "Toyota retailers are our key partners and brand ambassadors and we will continue to work together as one team to transform our challenges into opportunities.
"Creating a memorable customer experience is a key pillar of our Beyond Zero company mission and we must continue with our retailers to strengthen customer lifetime value in order to become a successful mobility company."