Lookers will return to "normalised reporting" of its annual financial results after renewing its banking facility and reporting continued strong trading momentum the first four months of 2021.
The AM100 car retail PLC reported new car sales up by 32.6% and used car sales up 32.5% year-on-year on a like-for-like basis in a trading update for the period to April 30 published via the London Stock Exchange this morning (May 25).
Aftersales revenues rose by 25.4% in the same period, meanwhile, as the group performed strongly in a period largely impacted by COVID-19 'Lockdown 3'.
In light of the strong start of the year, the group now forecasts a 2021 profit before tax which will "comfortably exceed current market consensus" of £34 million.
The news comes after an April trading update showed that Lookers had sold over 44,000 new and used cars during a lockdown-impacted Q1 to finish the period "ahead of expectations".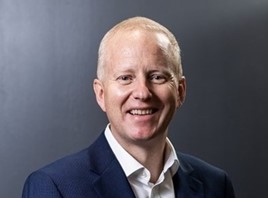 Chief executive, Mark Raban, said: "It's encouraging to see our strong trading momentum continuing with a very positive customer response following the reopening of our dealerships. The steps we have taken to evolve and enhance our digital offer are being well received and we have a number of further developments in the pipeline.
"I would like to thank the fantastic Lookers team for their considerable efforts in what has been a very busy period for the business.
"We are pleased to have renewed our banking facility and thank our banking partners for their continued support."
Lookers has also completed the renewal of its bank facility, with an initial amount of £150m now running until September 30, 2023.
Lookers' said in its trading update that securing the finance would allow new auditor, BDO, to progress its work as planned and publication the audited preliminary results for the year ended December 31, 2020, in the second half of June.
Outlining the significance of the news, which will avoid a 2020 recurrence of Lookers' temporary cessation of shares trading at the London Stock Exchange, the group added: "Following the publication of these results against a backdrop of COVID-19, the group will return to a normalised reporting calendar, with its 2021 interim results scheduled for September."
Lookers now plans to hold its Annual General Meeting at Manchester Airport's Radisson Blu Hotel at 10am on June 30.
It said the AGM would "take place as an open meeting", so that shareholders may attend as normal.