Lookers sold over 44,000 new and used cars during a COVID-19 'Lockdown 3' impacted Q1 to finish the period "ahead of expectations".
A trading update published via the London Stock Exchange this morning (April 8) stated that the AM100 PLC now expected its underlying profit before tax for 2021 to be materially ahead of the £22.6 million forecasted by analysts.
It credited the success of a new Click and Drive and contactless ecommerce platform and the ongoing operation of its aftersales businesses for the positive performance.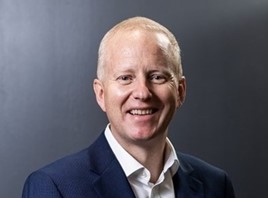 Commenting in the trading update for the three-month period ended March 31, Lookers chief executive Mark Raban said: "Despite the challenges presented by the third national lockdown, we have performed ahead of our expectations in Q1.
"Our colleagues and customers have shown great resilience and flexibility, fully embracing new technology, amidst a difficult environment."
Lookers 44,000 vehicle sales in Q1 were just 10% down on Q1 2020, which was impacted by the coronavirus outbreak at the end of March trading.
The SMMT revealed this week that new car registrations had declined 18% in retail and 6% in fleet, against whole market data which indicated a 12% overall decline.
The group said that it had significantly outperformed the UK retail market with flat like-for-like unit sales, however, achieving a market share of circa 7%.
It added: "The Group continues to reposition its fleet activities focusing on business which maximises margin retention and working capital efficiency. On a like-for-like basis, unit sales to fleet customers were down by 15%."
Lookers' like-for-like used vehicle sales were 6% down on 2020, the group stating that values had remained robust as efforts continued to deliver strong inventory management to improve used vehicle margins.
In Q1, like-for-like aftersales revenue remained resilient at 3% below last year, it reported.
Lookers said that its immediate focus continued to be the provision of a safe operating environment for its employees and customers as car showrooms in England reopen their doors to customers from April 12.
Raban said: "The events of the last year have highlighted the inherent strength of our franchised dealership model and the importance of an integrated customer experience which fully embraces both digital and physical channels and we have been able to enhance our online capabilities at pace.
"As we emerge from lockdown restrictions, we look forward to welcoming customers back to our dealerships and with new technology and improvements to the Lookers proposition, we are well placed to capitalise on the many opportunities ahead."