Cars2 has secured freehold ownership of its Bradford Hyundai dealership and funded a new Pure Cars premium used car showroom in Wakefield after refinancing its debt with Barclays.
The Wakefield-based car retail business, the subject of a profile feature by AM back in 2019, was established in 2006 and operates franchised retail businesses with Hyundai, Seat, Fiat, Abarth, Renault, Dacia, MG and Nissan in Bradford, Barnsley and Huddersfield, alongside those in its home town.
After agreeing new terms with Barclays, the dealer group, which employs over 160 people, expects to exceed £80m for the current year and rapid growth in 2022.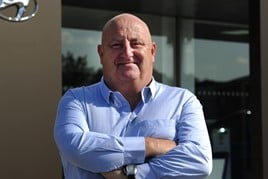 Allan Otley, managing director of Cars2, said: "Moving our banking relationship to Barclays has enabled us to refinance our existing term debt and provided additional funding to invest in our growth plans for the future.
"We have been able to purchase a previously leased site in Bradford and we've also invested in a purpose-built state of the art showroom in Wakefield where we've been very excited to launch our dedicated prestige sports brand Pure Cars."
Joe Reid, business development director at Barclays, and Sam Drummond, relationship director at Barclays put together funding for the deal.
Drummond said: "Cars2 is a superb business that is one of the region's strongest operators and it's been a pleasure to be able to support Allan and the team with the management's ambitious growth plans.
"From our first meeting we were impressed with their sector knowledge and we look forward to a long and successful relationship supporting their continued success."