Former Ford retailer Bicester Motor Company has joined the Ssangyong Motor UK franchised car retail network with the promise of delivering "excellent service levels".
The dealership, located five minutes from junction nine of the M40 on Banbury Road, near Bicester, said that its values of delivering a high-level service and hassle-free selling environment "have not changed" since Bicester Ford became Bicester Motor Company in January.
And now it has added the Korean SUV and pick-up brand to its ongoing provision of Ford aftersales.
Kevin Griffin, managing director at SsangYong Motors UK, said: "We are very pleased to welcome Bicester Motor Company to the SsangYong team.
"I'm positive that with the excellent service levels that the dealership provides its customers, and SsangYong's value for money proposition, we can look forward to great things."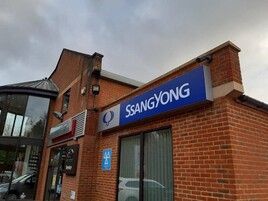 So far in 2021, Ssangyong has appointed former Mitsubishi franchisees Normandy Garage, in Guilford, and Fownhope Hereford to its franchised network.
A family-run car retail business, Bicester Motor Company is run by father and son duo Mike and Ian Redding.
They first opened the doors to a dealership in Buckingham in 1996, followed by the Bicester showroom in 1999.
Commenting on the addition of the Ssanyong franchise, sales director Ian Redding said: "We believe that when a customer comes to Bicester Motor Company, their experience should be hassle free and enjoyable.
"With the vast knowledge we hold between us in the team here, we focus on finding the right car for our customers.
"We are thrilled to be working with SsangYong and we look forward to growing our brand with their support.
"We have exciting prospects for the future and can't wait to continue serving and supporting our community."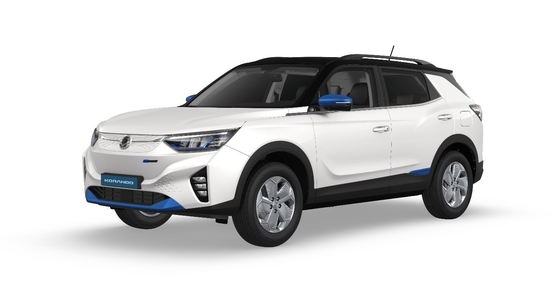 Last month SsangYong revealed the electric Korando e-Motion, it's first electric vehicle (EV), and confirmed it will be launched in Europe later this year.
The car's introduction has been sped up as part of the Korean car-maker's strategy to resolve its financial issues.
In December, SsangYong Motor Company applied for bankruptcy to South Korea's Seoul Bankruptcy Court after the impact of the coronavirus pandemic left it facing financial difficulties.
Production of the Korando e-Motion has already started in Korea, with a UK launch expected in the final quarter of 2021.
The launch of the new EV model comes hand-in-hand with an expansion of the brand's UK operations, which are run by importer Bassadone Automotive.
SsangYong Motors UK has confirmed plans to move into a new headquarters offering "capacity to operate its national next day parts supply service to its franchised dealers".
Griffin said the move came as the Korean brand embarks on the "next phase of development", including its investment in pure electric vehicles (EVs).