MG Motor UK remains on-track to grow its franchised car retail network to 150 sites by the end of 2021 after Wilsons Group opened the doors to its new dealership in Epsom.
Wilsons' new MG showroom, located on the town's Kiln Lane Industrial Estate, was described by the brand as a "strategically important site" within the M25.
Its opening follows the addition of 30 new retail locations in 12 months for MG and a spokesman told AM that a 2021 target of growing the network to 130 locations has now been superseded by a goal of reaching 150.
The growth comes on the back of record MG car registrations during the first half of this year.
Volumes were up 76.3% year-on-year at the end of June as MG exceeded 1.5% market for a fifth time in 2021 and its pure electric vehicles (EV) accounted for 31.4% of sales.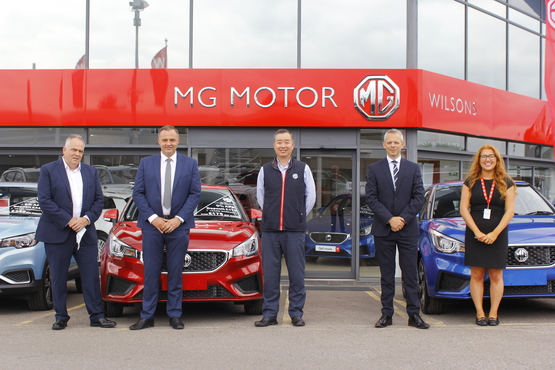 Wilsons Group managing director, David Wheatcroft, said: "We're extremely excited to have partnered with MG Motor and welcome them to the Wilsons family – as a dealer group that has been part of the local community for many years, MG's values, seven-year warranty and impressive EV range are a fabulous addition to our portfolio."
Wilsons Group currently operates just outside the AM100 having achieved a turnover of £129.4m and pre-tax profits of £1.01m in its latest published annual financial results, to December 31, 2019.
The group is a franchisee of Stellantis brands Abarth, Alfa Romeo, Citroen, Jeep, Peugeot and Vauxhall, along with Dacia, Hyundai, Nissan and Renault.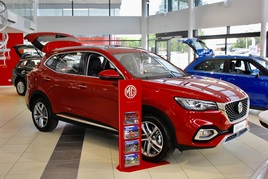 MG Motor commercial director, Guy Pigounakis, said: "Clearly, a retailer selling great value, great to drive and high quality electric and plug-in cars in such close proximity to the capital is a great opportunity for both MG and Wilsons of Epsom, so we're thrilled to partner with them in this hugely strategic location.
"Wilsons is a well-respected group that has been a core part of the Epsom community for many years and has a tremendously loyal customer base. With our rapidly growing EV portfolio in particular, we look forward to a long-lasting and successful relationship for both parties."
MG recently appointed former Volkswagen, Hyundai and Nissan franchised car retail specialist Andrew Stuart as its new head of sales.
Stuart takes up his post which had previously been led by previous head of sales Daniel Gregorious.
AM reported back in May how Gregorious lost a battle with pancreatic cancer after a six-month battle against the disease.