Norton Way Nissan scooped the Best Electric Vehicle Dealership accolade at the AM Awards 2021 after impressing judges with the depth of its work to explore the full potential of EV ownership.
Here is AM's citation explaining a little more about the car retailer's entry and why judges rated its contribution to the zero-emissions vehicle market so highly:
A closely contested category, but this winner earned the trophy with its expertise, engagement, sales volume and its vision of electric vehicle (EV) integration into society.
"We believe that the only way for EVs to be deployed and adopted at scale will be if they are integrated in a much more organic way into the users' lives and the transport infrastructure," wrote corporate director Richard Siney in the awards entry.
Norton Way Nissan has engaged in a 'proof of concept' project with its Japanese parent Marubeni and other third parties which explores service offerings that leverage vehicle-to-grid and vehicle-to-building technology, whereby power generated by solar power can be stored in a car's battery and utilised more broadly.
Siney says this signals its commitment to supporting efforts to increase EV adoption and assist corporates in how they can achieve net-zero carbon targets and optimise return on investment.
It also partners with start-up and existing energy suppliers to proactively create EV sales opportunities, which led to more than 200 sales within five months.
Pure EVs account for one-in-12 of the dealership's new cars sold, and one in every 16 used cars. Even the aftersales team plays a role in educating customers, with an extensive EV loan car scheme for customers with combustion-engined cars.
"From a customer retention and referral perspective we are constantly monitoring our database and all of our EV customers to ensure they have a fantastic experience and spread the word about EVs by offering a reward for referrals," says Siney. "We are not shy in creating demand."
Norton Way has seized upon market changes and legislation, such as ULEZ, to best demonstrate the cost savings available from EV adoption. In one example, it saved a corporate client £60,500 ahead of changes to the plug-in car grant.
Highly Commended: Marshall Volkswagen Southampton
Award sponsor's comment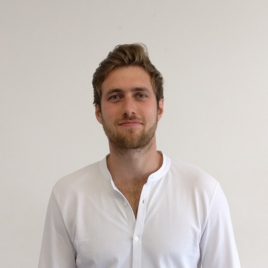 Will Jackson, national account director at carwow, writes:
It was an honour to recognise Norton Way Nissan as the best EV Dealership at the 2021 AM Awards alongside a tremendous shortlist of dealerships who're helping people switch to EV.
With EV sales correlating with omni-channel performance, the best EV dealerships have evolved what they sell and the way they sell it - another reason for each of the runners up to be proud.
Educational and supportive selling is especially important for EV sales and Norton Way helps customers not just with understanding vehicle tech, but all of the other changes customers need to make to their lives as a result. 
Their pioneering Vehicle-to-Building and Vehicle-To-Grid charging initiatives are a great example of helping car buyers fully navigate the future of EV ownership.  
With market-leading conversion rates for the Nissan Leaf and Kia E-Niro, it is clear that Norton Way is instilling EV confidence in customers across each of its brands.
A special mention must go to Marshall Volskswagen St Albans for being highly commended - having worked with them for a number of years, I know how much time and effort goes into their EV approach.