Accrington Garages Vauxhall leveraged its family-run ethos to claim the AM Awards 2021's Best in Customer Service accolade.
Here is AM's citation detailing why the awards' judges deemed the business a worthy winner:
Despite the challenges of the pandemic, Accrington Garages Vauxhall has maintained a 100% CSI (customer satisfaction index) score year-on-year.
Despite a difficult 2020 Accrington Garages ranked as the number one Vauxhall retailer in the UK for customer care and quality – as well as claiming the Vauxhall Customer Excellence Award for the seventh consecutive year – in recognition of the highest possible customer care given to both sales and aftersales customers.
It also achieved the Motability Dealer Partner Award in 2018.
Being a family-owned and family-run independent Vauxhall retailer since 1993, staff at Accrington Garages Vauxhall are trained to treat customers like family members, which is illustrated in its customer reviews.
The retailer has a commitment to customer service, combined with its 28-year longevity – which has resulted in customers continuing to choose Accrington Garages for their new or used vehicle or for servicing and repair – the retailer's retention rate is nearly 60%.
Transparency and communication with customers are key attributes of its customer service strategy and its family approach has proven to be its strength – having a family member positioned in each department to ensure any key decisions that may affect the customer's experience are constantly reviewed, ensuring the customer experience does not drop below 100%.
If something goes wrong, management reviews the case, ascertains if there is any training or process gaps and makes the necessary changes to prevent it recurring.
Accrington Garages Vauxhall understands the cost of keeping existing customers happy is less than the cost of attracting new customers, and all staff are briefed to fast-track customer complaints to a member of the team. The customer is then contacted within two hours and an amicable resolution is always the objective.
The size of the business also provides it the agility to move with the times and respond swiftly to any areas of concern.
Highly commended
Drive Motor Retail
Award sponsor's comment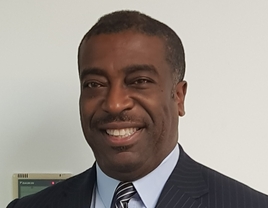 Andrew Landell, managing director of LTK Consultants, writes:
LTK Consultants Ltd were delighted to sponsor the Best in Customer Service at this year's award ceremony, which was won by Accrington Garages Vauxhall
LTK in providing customer retention tools and services for many years, understands that serving and retaining customers is a key ingredient to the success and longevity of any business. Providing excellent customer service is not an activity, but an ethos that permeates throughout a business and is confirmed by how many customers are prepared to return again and again, which is why this award category was a good fit for LTK to sponsor.
Given the challenges faced with the uncertainty of these unprecedented times due to Covid-19, having the support of customers to keep returning is testament to the customer centric ethos present in the staff and management of the winner.
LTK commends the whole Accrington Garages Vauxhall team on being a worthy winner, and wish them continued success.