Marshall Motor Holdings has confirmed its largest shareholder, Marshall of Cambridge, is considering the sale of its 64.4% stake in the AM100 motor retailer.
And it has received a request from Constellation Automotive Group, which already owns BCA, cinch and WeBuyAnyCar, that it be given the opportunity to participate if Marshall of Cambridge goes ahead with its disposal.
"There can be no certainty that any formal offer for MMH will be forthcoming, nor as to the terms of any such formal offer," Marshall stated in a statement to the London Stock Exchange today after it was notified of speculation by The Takeover Panel.
Constellation now has 28 days, until December 24, to either announce a firm intention to make an offer for the car dealer group or to announce that it does not intend to make an offer.
"A further announcement will be made as and when appropriate," added Marshall's statement.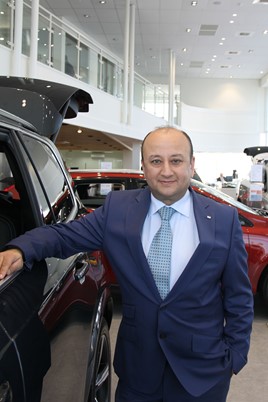 Family-owned Marshall of Cambridge has a long history in the aviation and motor retail industries, but remained a regional dealer group until chief executive Daksh Gupta (pictured) joined and began building its presence across England, and floating the motor retailer on the stock market in 2015 - although the Marshall family retained almost two thirds of its shares.