Lookers chief executive Mark Raban has told AM that his group is poised to "try something different" following its history of growth through acquisition.
In an interview just ahead of a joint statement with Constellation Automotive, which revealed that the cinch, BCA and Webuyanycar owner had acquired a 19.9% share in the AM100 PLC, Raban outlined his plans for the group's new direction.
And while he said that there was a possibility of future growth with new and existing franchise partners, he suggested the focus would be on "Delivering operational optimisation".
Raban said that a review of the business had resulted in a focus on bringing together disparate operating systems to drive an omnichannel car retail proposition.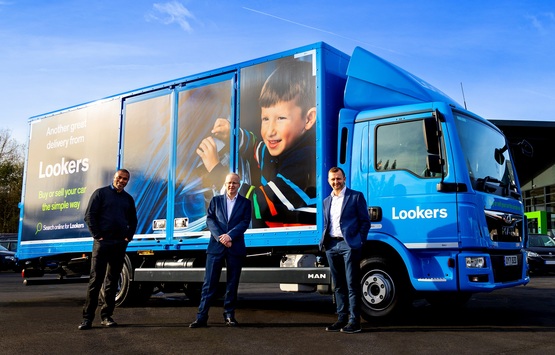 The group recently launched its 'click and sell' online used car buying platform and grew its logistics operations with 15 car transporters to facilitate remote collection and delivery.
Success through software
A new software proposition will be at the heart of efforts to achieve new levels of efficiency and customer satisfaction.
"Think of the evolution of the group. It has grown massively through acquisition. We'll do something different," Raban told AM.
"Our sites aren't all on the same DMS. That's going to be done by the end of this year.
"There has been quite a spread of performances across our business. Our focus has to be on doing what we do better. Delivering operational optimisation."
Constellation today indicated its support for Lookers' recently-outlined strategy and senior leadership structure, which underwent a restructure in 2020 that was recently completed with the appointment of Dominos Pizza and Dunelm director Ian Bull as chairman.
Lookers restructured its retail operations in recent years with the closure of 27 franchised car retail sites over the past two years and the loss of a significant number of employees.
The sweeping changes were made as part of a bid to overcome what Raban has called a "perfect storm" of legacy issues – including an investigation by the Financial Conduct Authority (FCA) – and COVID-19.
Raban, who has been in the CEO role at Lookers for almost two years, said that the job he took on looked like a "siaeable mountain to climb" at the start of 2020.
Record year
Last month the group revealed that it expects to publish record annual profits after an "exceptional" 2021 trading performance.
In a trading update published via the London Stock Exchange this morning, Lookers said its expectations of a record underlying profit before tax ahead of the previous market consensus of £82m for 2021.
And Raban said Lookers had emerged from last year with "a strong balance sheet", with net cash of around £8m at December 31 (2020: net debt £40.7m) and property with a book value of £303.9m at 30 June 2021.
Raban said: "2021 was an exceptional year for Lookers and we now expect to beat our previous estimates with record profit for the year.
"This is a great achievement by the whole team in a year which brought many external challenges, including COVID and vehicle shortages, demonstrating the strength of our proposition.
"With net cash at the year end, we have a strong balance sheet and good capacity to invest in future growth opportunities."