Lookers has boosted its fleet of vehicle delivery and collection lorries alongside the launch of a new 'click and sell' online used car buying platform aimed at sourcing stock from private sellers.
In-line with an acceleration in the car retailers' stock acquisition activity, which has seen platforms launched by Carwow (Wizzle), Carzam and Peter Vardy (GoodByeCar) in recent months, the AM100 PLC will offer an online valuation and collect cars from a seller's driveway with its new offering.
To date, the group's customers had been enjoying a home delivery service for their vehicle purchases through third party agreements, it said, adding that the changes mean it can now "fulfil and track more orders using its own dedicated fleet and experienced teams".
Duncan McPhee, Lookers' chief operating officer, said: "Our mission is to provide customers with the flexibility to buy a car however they choose, with excellent customer service along the way and I'm delighted to confirm this important investment and development.
"Putting customer preference and choice first, we continue to invest in delivering an omnichannel experience which combines digital engagement and a high-quality forecourt and dealership service that really works."
Lookers said its new delivery fleet will be operational in Scotland, the North East, Greater Manchester, the midlands and the South of England, providing nationwide coverage and the company will be working with all its brand partners as the roll-out continues and more vans are added.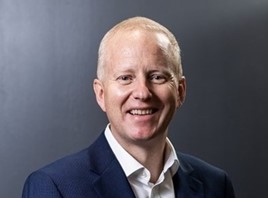 Chief executive, Mark Raban, said: "Our customers decide the way they want to enquire, buy and have their vehicles delivered after purchase and in many cases use a hybrid mix from the wide choice of options available.
"This latest initiative builds on the solid progress we have already made to support our future growth ambitions."
Ongoing shortages of used cars have prompted significant investment into car buying platforms in recent week.
Last month Motorway set its sights on "further massive opportunity" in the automotive retail sector after achieving 'unicorn' status with a $1 billion (£750m) valuation.
The online car marketplace plans to grow its workforce from 250 to 350 in the next 12 months after achieving its landmark valuation following a funding round which boosted its backing by a further £142 million, following a £48m cash injection in June.
Carwow, meanwhile, last month raised $55 million (£41.5m) to scale its Sell Your Car division after the used car stocking platform delivered 600% revenue growth in just six months.