Peter Vardy has been revealed as the first franchised car retail partner for Great Wall's affordable Ora electric vehicle (EV) brand.
The AM100 car retailer will open its first dealership in Glasgow ahead of the opening of order books for the Ora Funky Cat hatchback in the UK market this November, with further retail and aftersales outlets set to open in 2023 – including one in Edinburgh.
Great Wall said that Peter Vardy's appointment was the first in a series of retailer announcements taking place over the coming weeks.
Former Mitsubishi Motors in the UK aftersales director Toby Marshall is the brand's sales and marketing director. He said: "The appointment of our first official retailer is a huge milestone for the GWM ORA brand.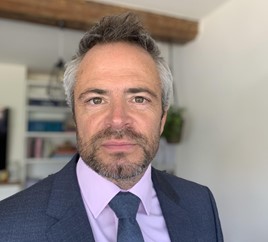 "I look forward to working closely with the team at Peter Vardy as we navigate our launch phase and continue to develop our retailer network across the country."
Great Wall said that potential Ora customers would be able to visit Peter Vardy's new showroom to see and test-drive the Ora Funky Cat First Edition from November.
Peter Vardy adds to a franchise portfolio which includes Porsche, Jaguar, Land Rover (JLR), BMW, and Mini with its new brand partner.
In a recently published set of 2021 annual financial results, the group celebrated the success of its 'Carz by Peter Vardy' used car supermarkets division which operates from seven sites across Scotland following its exit from the Vauxhall franchise and conversion of its former outlets.
The group's Mobility Division also recently launched Peter Vardy Leasing.
Commenting on the addition of Great Wall's Ora brand to its portfolio, Peter Vardy group chief executive Peter Vardy said: "As a business we always look to work with exciting, unique and sustainable brands; GWM ORA ticks all these boxes.
"As the first official retailer for the brand, we can't wait to introduce the product to Scotland and get customers into vehicles.
"With an accessible price and strong spec, we're anticipating that the ORA Funky Cat First Edition will be very successful."
Peter Vardy's Ora customers will also benefit from the various EV incentives funded by Transport Scotland and administered by Energy Saving Trust.
Those living in remote areas are eligible to receive up to £300 towards the cost of purchasing or installing a home charger.
Meanwhile, businesses looking to purchase an ORA can benefit from the 'Low Carbon Transport Business Loan' that provides up to £150,000 interest free to help reduce carbon impact and fuel costs.