Peoples is considering new car retail franchise partnerships after 24 years solely representing Ford, despite recording the best annual financial results in its 39-year history.
Brian Gilda, chairman of the Falkirk-based AM100 car retail group, suggested that the UK's economic uncertainty, Ford's shifting business model and the challenge of ushering long-standing customers of the soon-to-be discontinued Fiesta into a new car had all played a part in the decision.
He said he was "immensely proud" with a set of annual financial results to July 31, 2022, which showed a 6.2% rise in pre-tax profits to an all-time high of £8.48 million as turnover dipped 4.8% to £275.6m – resulting in a return on sales of 3%.
Market tailwinds
But he added: "We did benefit from some market tailwinds.
"We achieved 3% return on sales, which is good in a low margin business used to returns of around 1%, but others have done better. We're aware of that and it is something that is attracting our focus."
Speaking to AM this morning (November 3), Gilda said that his business has established an operational board – led by his eldest daughter Nicola Gilda – to "cut through the fluff" of the current trading climate and leverage the performance of the business in future.
While he revealed that car retail business acquisitions were a likely outcome of a change in strategic mindset – and would not require borrowing – he said discussions were also underway with other potential OEM partners.
Peoples currently operates Ford dealerships located in Edinburgh, Falkirk and Livingston, with a further three in Liverpool.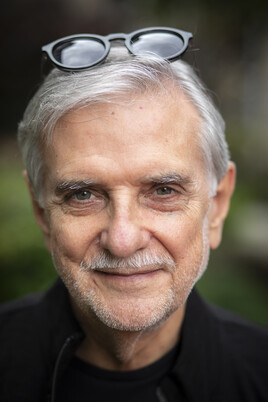 "We have been a solely Ford operation since 1998," he said. "We decided to go exclusively with Ford at a previous time of economic strain as we knew their scale would make them more resilient.
"Now the reality is that Ford is redefining its market area. The direction is very clear from a vans point-of-view, which is excellent news, but less so in terms of cars despite a future model line-up we're very excited about."
Peoples invested a six-figure sum in electric vehicle (EV) charge points across its dealership in 2021/22 and claims to have a significant order bank for the all-new Transit Electric, while Gilda described the Mustang Mach E as a "joy to sell".
But he said the business had been in discussions with some incoming Chinese OEMs about new franchise opportunities.
AM has recently reported on the arrival of Great Wall's Ora electric vehicle (EV) brand this month and NIO in 2023.
'Death in the family'
Commenting on the impact of the loss of the Fiesta – so long the UK's best-selling new car – from the Ford model line-up, Gilda said: "It's like we've had a death in the family.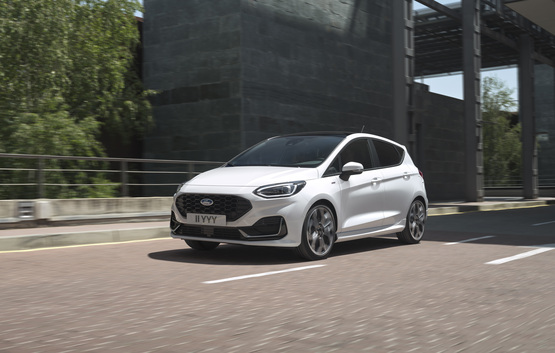 "Moving long-standing Fiesta customers into another product is a challenge. It will be a difficult task with a capital 'D' and, yes, part of us looking at other opportunities plays into that."
During its 2021/22 financial year Peoples' commercial vehicle sales rose by 2% as its margins on new and used cars rose in-line with a market reaping the positive effects of limited vehicle supplies.
But used cars made up just 20% of the group's profits and this is an area Gilda hopes to see grow.
Asked about the need to focus on new areas of opportunity in a sector struggling with rising inflation, a cost-of-living crisis and the potential impact of agency model retail agreements, Gilda said: "I'm trying to see around corners, but there we don't want to find ourselves searching for a 'Holy Grail'. We know what we're good at and, to a large extent, I'll be sticking to my knitting."
For now, Gilda was left to ponder continued strong performance from the group, despite the UK's current cost-of-living crisis.
Pre-tax profits for the post-close period of August, September and October are up 61% on the same period last year, he said, before adding: "We must be realistic, headwinds are coming and we need to be prepared.
"The semiconductor shortages are expected to continue into 2023, and in addition to this we cannot ignore the current economic situation and consumer confidence which will inevitably have an impact on the industry as a whole.
"We therefore anticipate that growth in the coming year will be more modest, but along with the loyalty of our customers, we have a first-class team of directors, management and staff whose tireless commitment will help us to navigate these challenges."